10 Androgynous Clothing Brands 2022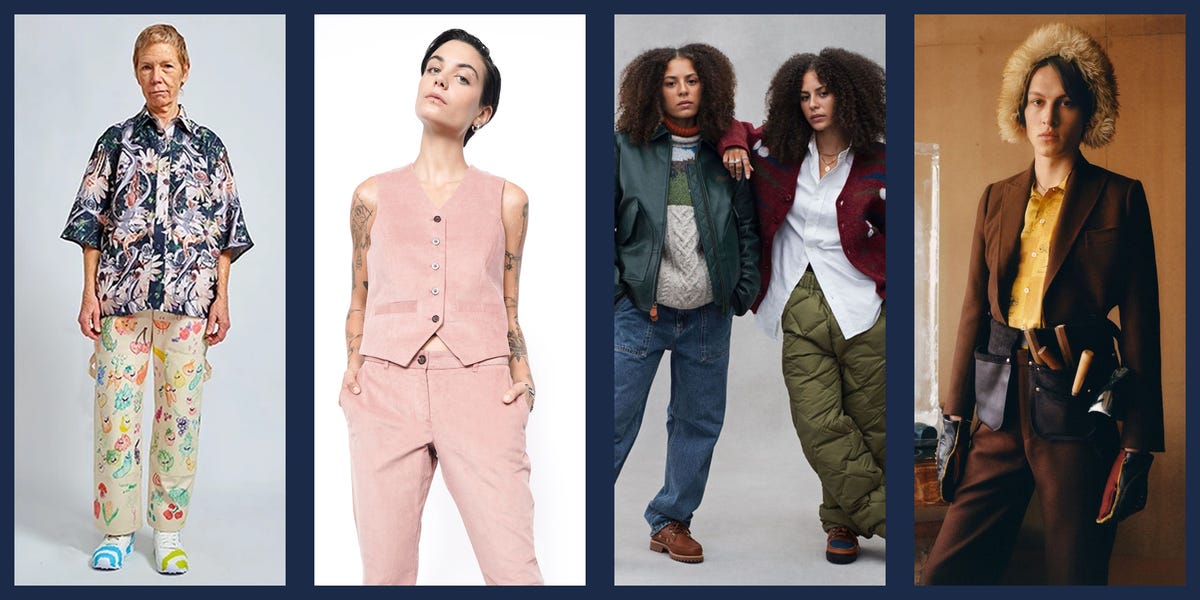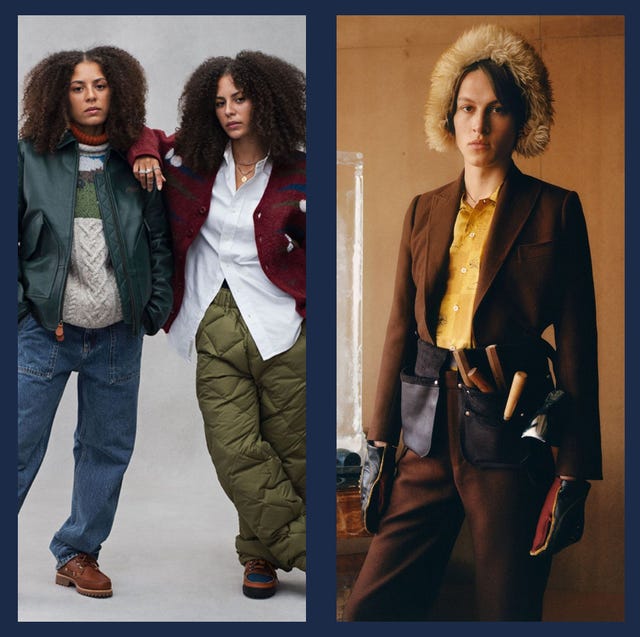 Michael Stillwell
One of the greatest things about clothes is this: there aren't actually any rules. If a man puts a dress on, it won't burst into flames—it'll just look good. It's a simple revelation that's taken a while (as in, centuries) for society as a whole to get into the idea. But as the line between "men's" and "women's" fades from hazy to nonexistent, the concept of androgyny gets harder to pin down. By definition, the category refers to the middle between two poles; once those poles come together, where's the middle?
It was previously easy to picture a selection of androgynous clothing (think structured suits, loose shirts, jeans). But today, androgyny could apply to a panoply of interconnected, yet distinct, approaches to fashion. Here, a list that attempts to offer something for everyone, whether you're looking for "men's" silhouettes that flatter curves, or a brand that eschews the concept of gender altogether.
Advertisement – Continue Reading Below
1
Collina Strada
Not only does Collina Strada designer Hillary Taymour champion freedom of expression—and a "fearlessly fluid attitude"—with her bright, loud, eye-catching separates, she has also built her brand around the pillars of sustainability and social awareness.
Shop Here
2
Aimé Leon Dore
Founded by Teddy Santis in 2014, Aimé Leon Dore has become an indispensable brand for anyone in search of timeless wardrobe staples and refined and elevated streetwear. Santis's star is ever rising: in 2022 he will take over as creative director of New Balance's Made in US line.
Shop Here
3
Telfar
While Telfar's iconic Bushwick Birkin has become the It bag toted around by just about everyone these past few years, the brand, founded by Telfar Clemens, has been around since 2005, championing inclusivity, fluidity, and a unisex approach to fashion long before it became cool to do so.
Shop Here
4
Bode New York
Although Emily Bode made a name for herself as a menswear designer—in 2018 she became the first female designer to show at New York Men's Week—her signature pieces, all exquisitely handcrafted of antique textiles, vintage tablecloths, and Victorian quilts, and infused with a dose of nostalgia, have become a cult hit with all identities, including famous fans like Emma Corrin and Harry Styles.
Shop Here
5
Wales Bonner
Sexuality, identity, and race are central themes in the work of Wales Bonner founder Grace Wales Bonner, who also takes an intellectual approach to her elegant designs, looking to musical composition, history, and literature to broaden perspectives.
Shop Here
6
Junya Watanabe
A protégé of the legendary Comme des Garçons founder Rei Kawakubo, Junya Watanabe is also an OG when it comes to avant-garde, boundary-pushing "techno-couture" that blurs the line between fashion and sculpture, menswear and womenswear.
Shop Here
7
Luar
Designer Raul Lopez infuses his Dominican roots with the New York scene for his accessible line Luar. After a pandemic hiatus spent in the Cayman Islands, Lopez returned this season and introduced a new It bag that has found a devoted and diverse following—both Dua Lipa and Troye Sivan are fans.
Shop Here
8
Big Bud Press
LA-based brand Big Bud Press pulls off the none-too-easy task of making unisex clothing for all bodies—including those on the curvier end of the spectrum. The fashion line also eschews the somber tones usually associated with menswear, instead offering a rainbow of high-impact hues.
Shop Here
9
Wildfang
Wildfang was founded in Portland, Oregon, with a specific mission: to challenge fashion's outdated gender norms with clothes that are as practical as they are well-designed (blazers with real pockets, anyone?). What's more, the brand fully commits to sustainable production, inclusive hiring practices, and giving back—to date it has donated $500,000 to causes like ACLU and Planned Parenthood.
Shop Here
10
Barragán
Founded by Mexican-born Victor Barragán, his eponymous brand takes a contemporary lens to '90s culture for genderless styles characterized by deconstructed tailoring and eccentric designs.
Shop Here
This content is created and maintained by a third party, and imported onto this page to help users provide their email addresses. You may be able to find more information about this and similar content at piano.io
Advertisement – Continue Reading Below