10 Best Luxury Apple Watch Bands 2022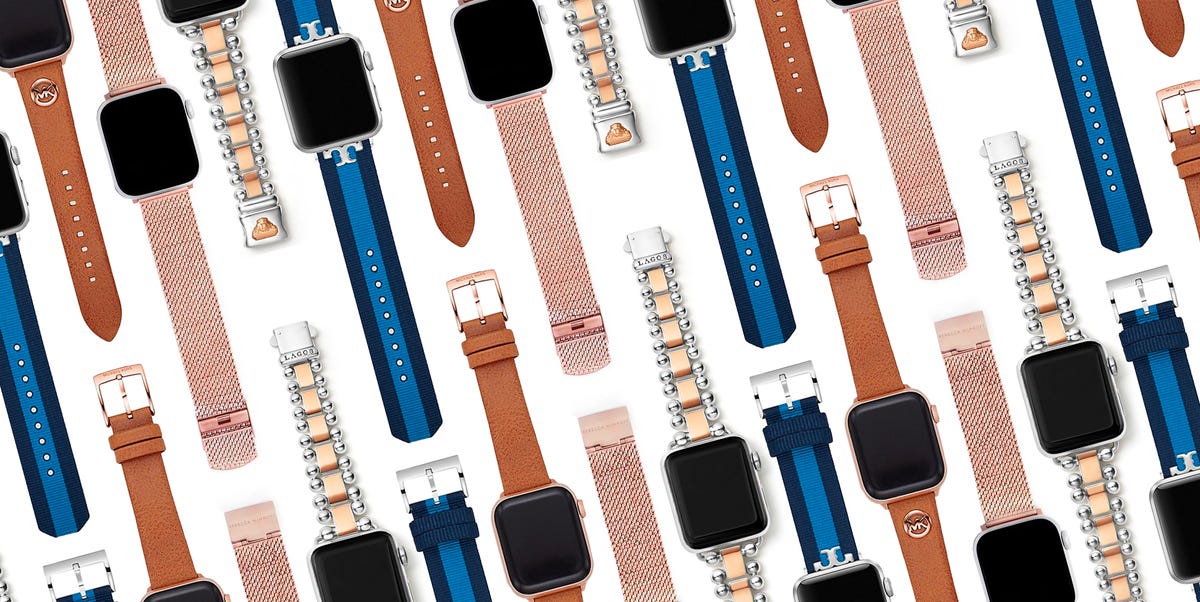 It is usually a toss-up between wearing a smartwatch that tracks your fitness and keeps you on top of messages and a sophisticated watch that pulls together an outfit. And listen, there is no replacing your vintage Rolex or Patek Philippe, but designers like Tory Burch and Michael Kors have bridged the gap with Apple Watch bands in rich leathers and classic metals. And Hermès has elevated the tech gadget by offering custom smartwatch faces as well for a complete look. We've rounded up these, and other designer Apple Watch bands to keep in rotation, below.
More: 12 Best Designer Cases to Elevate Your AirPod Game
Rose Gold and Stainless Steel Watch Bracelet-38-44mm
For people who like to mix metals without a care, Lagos's caviar comes in practical stainless-steel and pretty rose gold. 
Leather Apple Watch Band/38MM & 40MM
Leave it to the King of Classic, Michael Kors, to create a perfectly understated tan leather watch band. 
Black Pearl Appliqué Leather Band 38/40mm
An extra pearl or two makes every outfit that much better. 
Apple Watch Hermes Single Tour 40mm
Hermès not only makes elegant straps, but has collaborated with Apple to create matching faces as well for the ultimate upgrade. 
Goldplated & Stainless Steel Bracelet Strap 38, 40, 42 & 44MM
A traditional silver and gold woven bracelet goes a long way into making a smartwatch feel more like a polished accessory and less like a tech gadget.
Striped Grosgrain Apple Watch Band
A perfectly preppy strap that can go anywhere from a casual morning errand to poolside cocktails. 
Milanese Mesh Apple Watch Bracelet
A simple rose gold milanese loop is sleek and pairs well with other bracelets or rings you might want to layer with it. 
Aniline Leather Strap for Apple Watch, 24mm
Made by hand in the U.S., Shinola's leather strap also comes in a dark brown. 
Apple Watch Strap With Tea Rose, 38 Mm
Playful leather flowers give this strap a touch of personality. 
Stainless Steel & Alabaster Watch Band
Machete's acetate watch band is an editor favorite for its low-key sophistication that makes an Apple Watch as chic as can be.
This content is created and maintained by a third party, and imported onto this page to help users provide their email addresses. You may be able to find more information about this and similar content at piano.io