10 Best Movie Podcasts 2022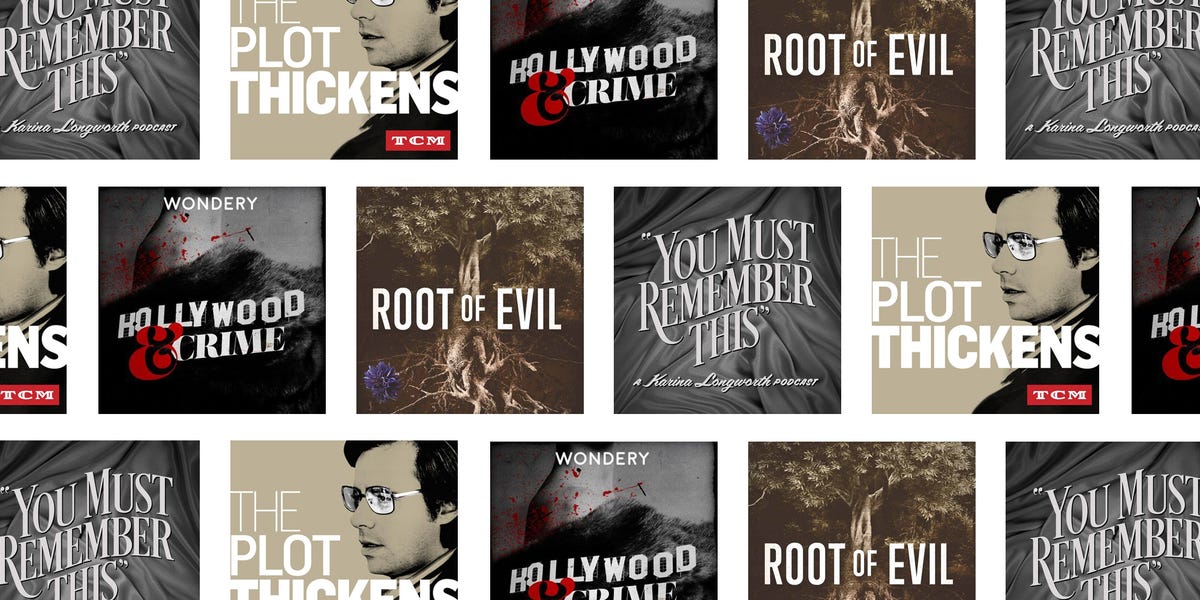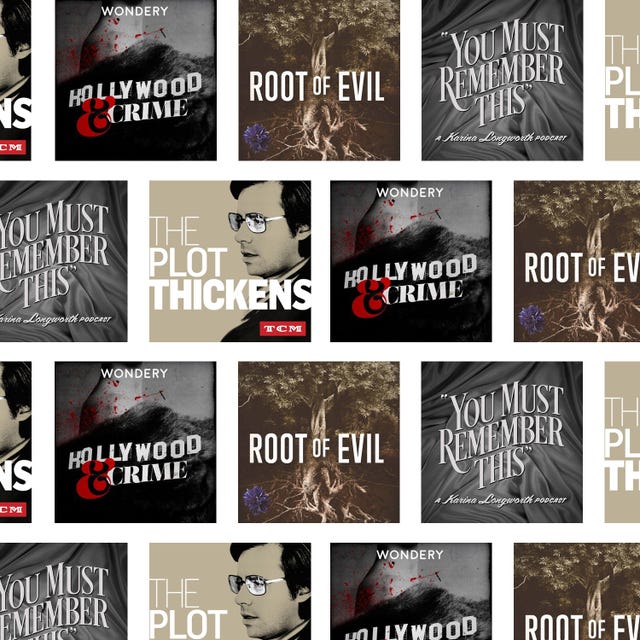 In recent years, the way that we watch movies has changed; you're just as likely these days to stream a new blockbuster on your laptop or phone as you are to see it on the big screen. So it makes sense that the way we talk about movies has changed also. One of the most enjoyable developments on that front is undoubtedly the proliferation of movie podcasts—part history lesson and part fan club—that let cinephiles go behind the scenes of their favorite films to find out more about who made them and why they matter. So, whether you're looking to deconstruct the latest action hit, go deep on the history of a Hollywood legend, or listen to actors and filmmakers dissect their craft, these are the movie podcasts that Town & Country editors can't live without. And yes, they all go better with a tub of popcorn.
Advertisement – Continue Reading Below
You Must Remember This
Listen Now
This Hollywood history extravaganza, hosted by Karina Longworth, is not only informative, but exceedingly enjoyable—chock full of incredible stories, wry analysis, and unforgettable Tinseltown characters. Previous seasons have covered everything from Charles Manson's Hollywood to the McCarthy-era Blacklist and the contrasting lives of Jean Seberg and Jane Fonda. The latest season, which premiered in May, dives deep into the trailblazing life of the late producer, production designer, and screenwriter Polly Platt.
Unspooled
Listen Now
Actor Paul Scheer and film critic (and T&C contributor) Amy Nicholson host this sharp, funny series, which finds the duo watching and dissecting the American Film Institute's list of the best 100 movies of all time with the help of celebrity guest, moviemaking experts, and their own charming chemistry.
The Treatment
Listen Now
Longtime film critic Elvis Mitchell hosts this interview series that touches on the latest movies as well as books, TV, and pop culture at large. Recent guests have included The Half of It director Alice Wu, costume designer Arianne Phillips, and writer-director Kenya Barris.
The Business
Listen Now
Veteran entertainment journalist Kim Masters hosts this weekly series, which combines the latest in Hollywood news, interviews with top-tier talent, and indispensable industry analysis. A must-listen for anyone hoping to feel like a true insider.
The Plot Thickens
Listen Now
This series, from Turner Classic Movies, isn't just an audio biography of Paper Moon director Peter Bogdanovich—the former husband of You Must Remember This subject Polly Platt—but also a social history of Hollywood in the 1970s, encompassing tabloid fame, international intrigue, and one of moviemaking's most infamous murders.
How Did This Get Made?
Listen Now
"Have you ever seen a movie so bad that it's amazing?" asks the tagline for this podcast, hosted by Paul Scheer, June Diane Raphael, and Jason Mantzoukas. The trio—often joined by funny, and sometimes famous, friends—watches terrifically bad films with fresh eyes for a humorous take on some of moviemaking's greatest misses.
Still Processing
Listen Now
New York Times culture writers Wesley Morris and Jenna Wortham host this podcast, which finds them talking about new movies, revisiting and recontextualizing old favorites, and diving the TV, music, and celebrity analysis for a thoughtful and fun take on what's entertaining us and why it matters.
Root of Evil
Listen Now
The 1947 murder of Elizabeth Short—who would come to be known as the Black Dahlia—has inspired movies, TV series, and seemingly endless speculation for more than seven decades. And while the crime has never officially been solved, this podcast, hosted by Rasha Pecoraro and Yvette Gentile, presents a convincing theory that George Hodel, a prominent L.A. doctor and the hosts' own great-grandfather, had a hand in the gruesome crime. It's a chilling look at the dark side of Hollywood and its real-life implications.
The Rewatchables
Listen Now
There are "great" movies, and then there are the movies we all watch over and over again. It's the latter that's celebrated by this podcast, which gathers a round table of critics, actors, and filmmakers to weigh in on those special movies—recent titles have included Groundhog Day, While You Were Sleeping, and Basic Instinct—that we just can't get enough of.
Hollywood & Crime
Listen Now
Hollywood legends and true crime come together in this captivating series, which has devoted its three seasons to stories about the most notorious killings—from the Black Dahlia to Sharon Tate and beyond—in show business history. Whether you come for the true crime or the intersection of moviemaking and history, you're sure to walk away with new knowledge and a list of films you've simply got to see.
This content is created and maintained by a third party, and imported onto this page to help users provide their email addresses. You may be able to find more information about this and similar content at piano.io
Advertisement – Continue Reading Below