12 Best Irish Whiskey Brands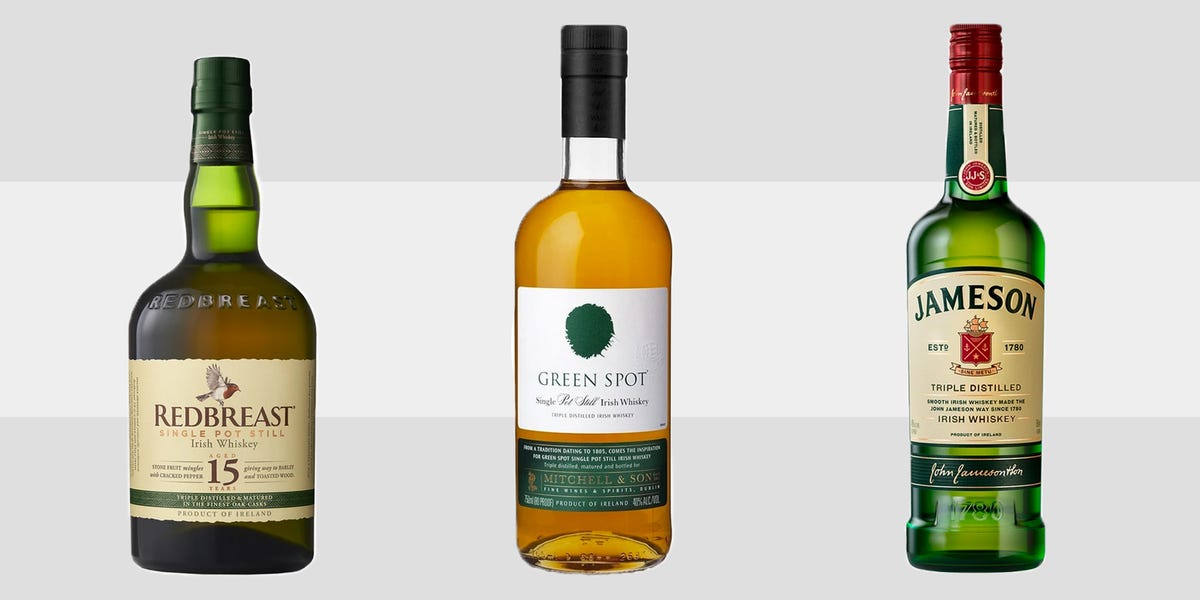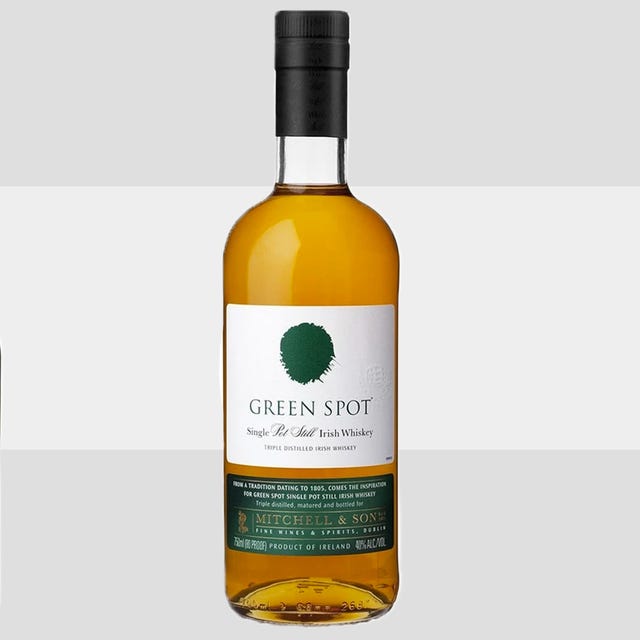 Irish whiskey (with an "e"—it's "whisky" when it's from Scotland, England, Canada, or Japan) is having a serious moment. According to the Distilled Spirits Council, more than 5 million cases of it were sold in the United States in 2020, generating $1.1 billion in revenue. The bump is especially impressive at the high end, where Super-Premium Irish Whiskey has grown a staggering 8,728 percent since 2002.
While there are a few old standards like Jameson and Bushmills, upstarts including Slane Irish Whiskey and Dead Rabbit Irish Whiskey are giving them a run for their money. Here are some of the finest Irish bottles on the market right now to toast with… St. Patrick's Day, or any other day of the year.
Advertisement – Continue Reading Below
Dead Rabbit Irish Whiskey
The Dead Rabbit Grocery & Grog in New York, which has previously been voted the best bar in the world, teamed up with Dublin Liberties Distillery Master Distiller Darryl McNally to create this whiskey inspired by "notorious Irish street gang in New York City in the mid-1800s." It's a blend of aged Irish single malt and grain whiskies, and the bar's beverage director, Jillian Vose, says it's "great for mixing, approachable, affordable, and comes in a damn fine looking bottle. Smelling this whiskey brings visions of golden barley, and on the palate it's robust and spicy with black pepper." 
Tullamore D.E.W. Original
This blended Irish whiskey is a perennial favorite for its smooth finish and versatile, citrus-forward palette that makes it a perfect pick for fruitier cocktails like a classic sour. 
Redbreast 15 Year
Micah Anderson, from Oklahoma City's Ponyboy, says Redbreast 15-year is "hands-down" his favorite Irish whiskey: "It's velvety and fruity, and has just enough oak to add character and flavor without getting too woody. And it won't break the bank." Vose, who likes the 12-year-old Redbreast, calls it "the Christmas cake of Irish whiskey. You can't mistake it for anything else. It's rich, spicy and full of dried red fruit." 
Bushmills Original
 The original bottling of this classic Irish whiskey, its lighter palette speaks of fresh berries and subtle vanilla notes that make it a perfect starting point for those who want to build their understand of Irish whiskey. 
Jameson Irish Whiskey
Joey Ryan from Tu in Charleston, says Jameson is a favorite. "I don't typically recommend making cocktails with Irish whiskey because I like the taste of it uncluttered, but there's a classic cocktail called an Old Pal, originally made with Canadian rye whiskey, dry vermouth and Campari, which I make as an Irish whiskey variation." 
Teeling Single Grain Irish Whiskey
"Don't underestimate this guy because it says single grain," Vose says. "This whiskey is no joke. I love pairing it with flavors of nectarine, sumac, citrus—anything tangy, really. It's phenomenal for mixed drinks and one of the best in its category." 
The Sexton Single Malt Irish Whiskey
Made from 100% malted barley, this light Irish whiskey is aged in oloroso sherry casks which brings out the honey and dried fruit notes that set off its toasty finish. 
Knappogue Castle Single Malt 16 Year
This nutty, slightly peppery whiskey spends a minimum of 14 years in ex-bourbon barrels picking up rich notes of stonefruit and caramelized sugar before heading for a final aging in sherry casts for a hint of malty toastiness. 
Green Spot Irish Whiskey
Kyle Hilla, bar director at at Bourbon & Banter in Dallas, says Green Spot is one of his favorites. "It's one the few single pot stilled Irish whiskeys, and I like it neat and on the rocks for its smooth mellow taste with a hint of brininess. When making cocktails, I tend to lean toward a fresh, acidic-style cocktail with herbs. I find that pairs really nicely with the smooth flavors of Green Spot." 
More: Love Bourbon? We Recommend These Bottles
Powers Gold Label
"This heavier style of a blended Irish whiskey is great for all types of cocktails, but I really love it in a sour style drink. When I think of Powers Gold, I think of honey, golden raisins, and hay," Vose says. 
The Tyrconnell Single Malt Irish Whiskey
This easy drinking whiskey balances a lush toasted grain flavor with light flavor of honey and soft florals that make it as friendly to drink in warm weather and it is when the temps drop. 
Slane Irish Whiskey
"Slane is extremely approachable and great for mixing," Vose says. "For a blend it's quite complex, having three different cask components (virgin, seasoned, and sherry casks). Because of this, it makes great friends with other spirits when making drinks." 
This content is created and maintained by a third party, and imported onto this page to help users provide their email addresses. You may be able to find more information about this and similar content at piano.io
Advertisement – Continue Reading Below