12 Must-Watch Survival Movies – Top Survival Movies of All Time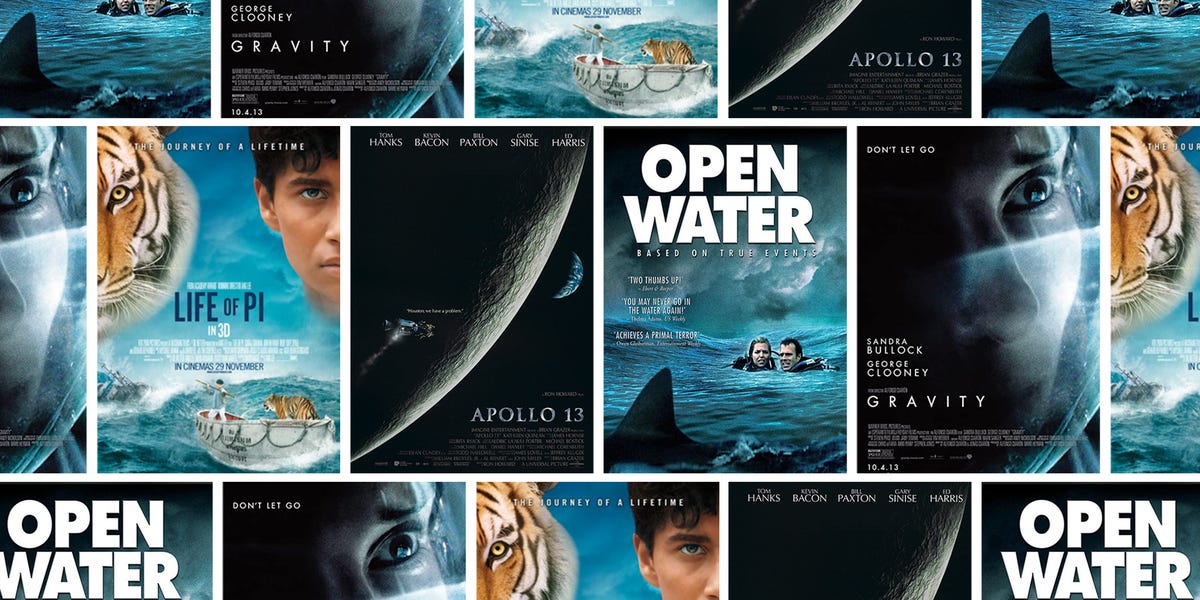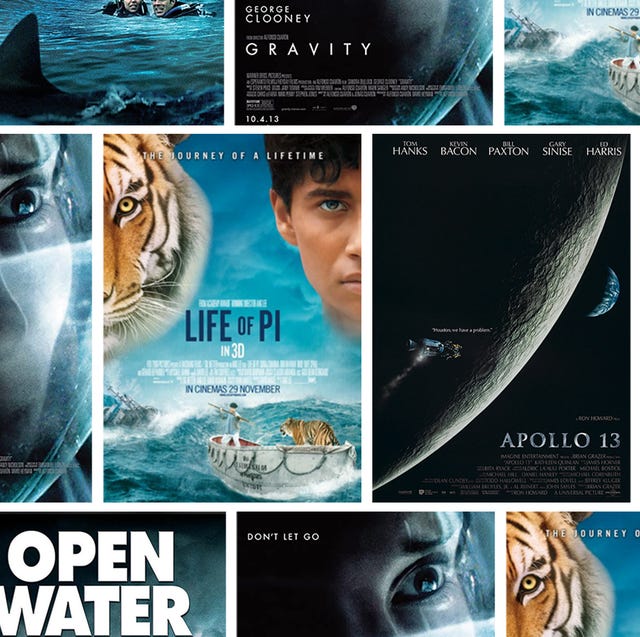 Now that many of us are confined to our homes for the foreseeable future, it's likely you may have more time than ever to finally catch up on all the things you've been meaning to watch, whether you're into British period pieces or documentaries. If you're looking for a pulse-pounding distraction from our current reality–or maybe just a reminder that things could be worse–there is plenty of cinematic fodder that can lend to some escapism in extremes. From dangerous environments and apocalyptic hell-scapes, here are 12 great movies to watch about survival and endurance.
Advertisement – Continue Reading Below
Touching The Void, 2003
WATCH NOW
This is one of the most stressful, blood pressure-raising entires on the list, not least because it's a true story told by the real survivors. In 1985, veteran mountaineers Joe Simpson and Simon Yates set out to scale the Peruvian mountain Siula Grande–a climb no-one had ever completed before. Though they successful reached the summit, a storm turns their descent into a harrowing and near-fatal ordeal which is told here through a combination of reenactments and first-person interviews with both Simpson and Yates.
Life of Pi, 2012
WATCH NOW
Adapted from Yann Martel's award-winning 2001 novel of the same name, this ocean survival tale follows the 16-year-old Pi who survives a shipwreck, and finds himself stranded on a lifeboat with a Bengal tiger named Richard Parker–among other zoo animals. It's a seamless blend of philosophical drama and gripping adventure.
127 Hours, 2010
WATCH NOW
James Franco's Oscar-nominated performance is the centerpiece of this gripping fictionalized take on a very real survival story. In 2003, climber Aron Ralston suffered a fall during a solo climb in Utah's Canyonlands National Park, and ended up pinned in place by a boulder which crushed his arm. As the hours stretched on, he realized his only hope of survival was to amputate his own arm. Needless to say, prepare yourself for a stressful–but ultimately inspiring–viewing experience.
Open Water, 2003
WATCH NOW
You may think twice about your next scuba diving getaway after watching this deeply upsetting horror movie. Loosely based on a real case from 1998, Open Water follows a couple who are stranded during a scuba expedition after their group accidentally leaves them behind. After resurfacing to find themselves alone, their surprise quickly turns to panic when they realize they're in shark-infested waters.
Apollo 13, 1995
WATCH NOW
The original space survival story. Ron Howard's classic docudrama brings to life the failed 1970 Apollo lunar mission, during which an oxygen tank exploded, damaging the spaceship and critically depleting the crew's oxygen supply. Tom Hanks, Kevin Bacon and Bill Paxton star as the trio of astronauts who are forced to keep their cool and work with NASA on a series of jury-rigged solutions to patch up their craft, and get home safely against the odds.
Gravity, 2013
WATCH NOW
And if you thought being stranded in space inside a ship sounded stressful enough, imagine tumbling through space with no ship to return to. Alfonso Cuarón's Oscar-winning epic stars Sandra Bullock as a medical engineer whose very first space mission takes a horrifying turn after space debris destroys her shuttle, killing the rest of the crew. Following every gripping second of Stone's fight for survival, Gravity is both a groundbreaking technical accomplishment and a hell of a blockbuster.
Cast Away, 2000
WATCH NOW
No list of survival stories would be complete without this iconic Tom Hanks-starring entry, which is both a compelling drama about human endurance, and a touching romance between a man and a volleyball. After his plane crashes in the Pacific, Hanks's everyman washes up on an uninhabited island and is forced to fend for himself for months, all alone–except for Wilson.
The Road (2009)
WATCH NOW
While "post-apocalyptic" may be the very last genre you're interested in watching right now, this haunting adaptation of Cormac McCarthy's novel is worth the agony. Viggo Mortensen starred as the unnamed Man who's struggling to take care of his son (Kodi Smit-McPhee) in the bleak wasteland that was once America. Though hardly uplifting, The Road is a gripping exploration of endurance and paternal love.
The Way Back, 2010
WATCH NOW
Not to be confused with either the Ben Affleck drama of the same name from last year, nor the excellent summer movie The Way Way Back. Jim Sturgess stars in this true story as Sławomir Rawicz, a former Polish prisoner of war who is imprisoned at a Siberian labor camp after being betrayed by his wife during World War II. Though he escapes the camp alongside some fellow prisoners, Rawicz's ordeal is just beginning as he must trek 4,000 miles through the Himalayas to safety.
Rescue Dawn, 2006
WATCH NOW
Christian Bale is now well-known for his dramatic body transformations, and one of his most memorable was for the role of Dieter Dengler, a pilot whose plane was shot out of the sky during the Vietnam War. Dengler was taken captive by the by the Pathet Lao, a communist organization who tried to force Dengler to denounce America. The film follows his captivity alongside a number of fellow Americans, and the prisoners' escape attempts.
Rabbit Proof Fence, 2002
WATCH NOW
This absolutely harrowing Australian drama is an adaptation of Doris Pilkington Garimara's novel, Follow the Rabbit-Proof Fence, which is in turn loosely based on a real story. The film follows three Aboriginal girls who are torn away from their family in West Australia and placed in a labor camp–part of the government's historical policy of stealing Aboriginal children from their communities and forcibly "training" them to integrate into white society. After a daring escape, the three girls set out to return home to their families with the authorities in pursuit.
Captain Phillips, 2013
WATCH NOW
Tom Hanks is clearly the MVP of the survival movie genre. In this nerve-shredding drama he plays the eponymous Captain Richard Phillips, a merchant mariner who was taken hostage by Somali pirates while sailing a cargo ship through the Guardafui Channel. Though there's plenty of action, perhaps the most gripping part of the film is seeing Phillips' calm, tactical efforts to outwit his captors.
Emma Dibdin
Emma Dibdin is a freelance writer based in Los Angeles who writes about culture, mental health, and true crime.
This content is created and maintained by a third party, and imported onto this page to help users provide their email addresses. You may be able to find more information about this and similar content at piano.io
Advertisement – Continue Reading Below