12 of The World's Most Expensive Perfumes 2022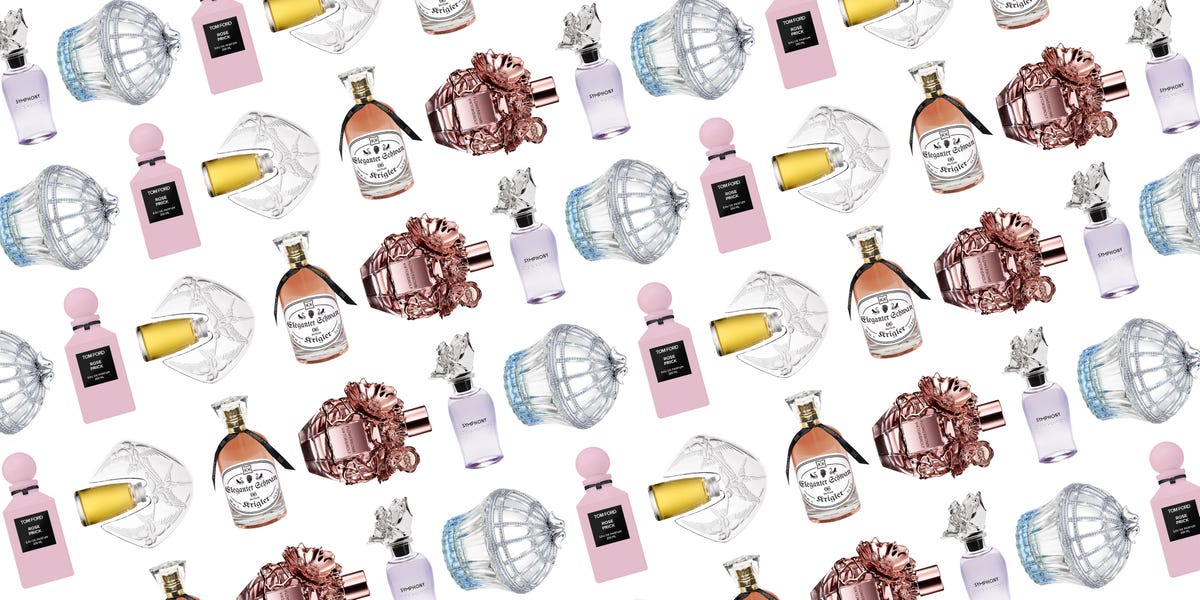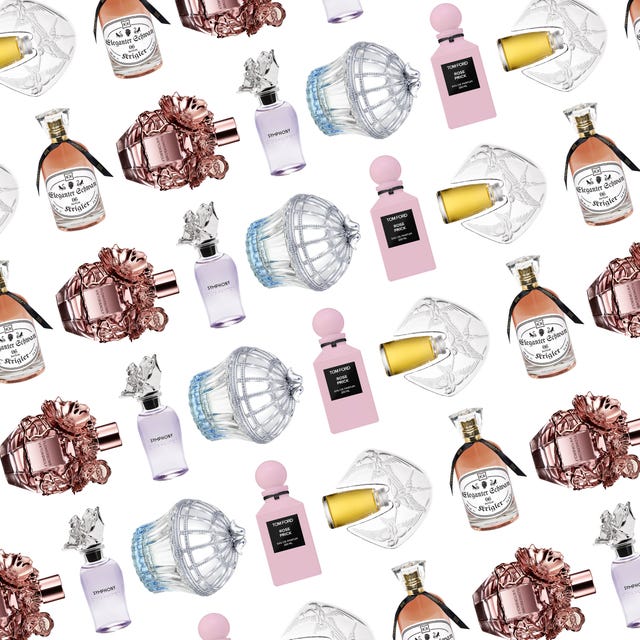 Courtesy of Brands
The price of a perfume typically reflects the scarcity or quality of the natural materials you'll find in the bottle, the ornaments you'll find on the bottle, and/or the craftsmanship of the master perfumer who concocted the scent. And sure, fine fragrance doesn't have to cost an absolute fortune. But it can. Clive Christian's No. 1 Imperial Majesty, which was named the World's Most Expensive Perfume by the Guinness Book of World Records in 2006, was priced at $2,355 per ounce—a splurge that included delivery in a Bentley. A bottle of DKNY's Golden Delicious, designed by jeweler Martin Katz and featuring nearly 3,000 precious stones—including 2,700 diamonds—sold at a charity auction in 2011 for $1 million. And bespoke fragrances can run into five digits and beyond; should you wish to enlist a nose of such caliber as Thierry Wasser at Guerlain to create your signature spritz, for example, be prepared to pony up about $55,000.
Even if you're not ready to go custom, perfumes crafted from some of the world's exquisite ingredients can be yours to enjoy—at a premium. Here, 12 of the priciest perfumes you can buy, unquestionably desirable to a certain set thanks to this simple truth: The more you pay, the less likely you are to come across someone else wearing the same spray.
Advertisement – Continue Reading Below
1
Chasing the Dragon Hypnotic
Clive Christian's No. 1 Imperial Majesty, created in 2006 and issued in a limited-edition run (as in, 10 bottles) of diamond-studded Baccarat crystal flacons, was named the World's Most Expensive Perfume by the Guinness Book of World Records. That elite juice is no longer available, but you can snag this one,  Chasing the Dragon Hypnotic, for $825, a bargain by compare. Prepare to be bowled over by a complex composition of smoky incense, pink pepper, fir balsam, and sensual amber.
2
Symphony
What's even more divine than a scent composed by master perfumer Jacques Cavallier Belletrud that dances in the air with notes of ginger, grapefruit, and bergamot? A Frank Gehry-designed Louis Vuitton perfume bottle, so beautiful as to be heirloom-worthy. If you really want to splurge, all five perfumes in the new Louis Vuitton Les Extraits Collection are also available housed in a special signature monogram Flaconnier carrying case—truly the ultimate luxury for a fragrance lover. 
3
Flowerbomb Haute Couture
In celebration of Flowerbomb's 15th anniversary, Viktor & Rolf have unveiled this limited edition—like, really limited, there are only 15 in the world—3-D printed rose gold bottle of the house's iconic scent.  It may cost a bomb, but it is pretty much guaranteed to deliver explosive joy.
4
Tuberosa
For those who appreciate truly sublime tuberose and the beauty of exquisite natural ingredients,  Tuberosa from luxurious artisinal perfume house Cultus Artem is a bloom of white flowers, with swathes of sophisticated sandalwood and spice. 
5
Les Royales Exclusives Jardin dAmalfi Fragrance
British perfumery Creed, creator of fragrances beloved by Audrey Hepburn and Grace Kelly, introduced this Royal Exclusive scent in 2011 to celebrate the house's 250th anniversary. The notes are an  olfactive evocation of an Italian garden—effervescent, sunlit citrus, soft rose and apple, woody cedar, vetiver, and cinnamon—and the hand-blown Pochet bottle features an open-neck pour, to facilitate lavish slathering.  
6
Roja Haute Luxe
Roja Dove is a lavish, flamboyant perfumer, a man who isn't afraid of even the most decadent overdose of exquisite ingredients. Haute Luxe is a chypre oriental that practically drips money. Stuffed to the brim with rose, jasmine, and ylang ylang, and grounded with earthy, spicy, ever-evolving base notes of ginger, cinnamon, clove, patchouli, woods, resins, and ambergris, a fresh batch of Haute Luxe is whipped up every year, and limited to 500 bottles.
7
Love is in the Air Limited Edition
You could do worse than gifting a perfume lover—or just a lover—with this ode to amore. Sensuous white musk, delicate jasmine, and fleshy plum characterize the romantic juice, but it's the bottle that puts it over the top: gemstone-encrusted glass, topped with two silver lovebirds.
8
Spiritueuse Double Vanille – Eau de Parfum
The new L'Art & La Matiere collection from Guerlain offers a tantalizingly premium scent journey, with options to customize the bottle and add personalized engraving. Spiritueuse Double Vanille is vanilla par excellence—cast aside expectations of sweet dessert sillage and instead imagine a smoky, woody take on the note, with flashes of jasmine, ylang ylang, and cedar.
9
Tom Ford Rose Prick Eau de Parfum Decanter at Nordstrom
For when you promise someone a rose garden. This 8.5oz decanter of Tom Ford's wild bouquet of roses (inspired by the designer's private collection of botanical beauties, naturally) is totally OTT. 
10
Amorem Rose Parfum presented in a Lalique Crystal Flacon
An opulent, smoky rose, crafted by master perfumer Maurice Roucel with notes of Bulgarian Rose, Saffron flowers, Baltic Amber and Mahogany wood, Amorem Rose is housed in a Lalique crystal flacon, "Les Hirondelles," representing the flight of love. Could there a more suitable vessel for this spectacularly OTT tribute to the Queen of Flowers?
11
MAISON FRANCIS KURKDJIAN PARIS À La Rose Eau de Parfum
MAISON FRANCIS KURKDJIAN PARIS
Another almost inconceivably petal-packed eau—containing 250 Grasse centifolia roses per bottle. And for those not yet willing to pony up for the celebrated perfumer's bespoke services, which start at $35,000, a way to own a Kurkdjian masterpiece for a relative steal. 
12
ELEGANTER SCHWAN 06 – Limited Edition perfume
Albert Krigler was inspired by Bavaria's Neuschwanstein Castle (the model for Disneyland's iconic Sleeping Beauty Castle) when creating this warm, romantic rose-and-sandalwood eau, and named it after the historic site's famous swans. An early 20th century favorite, it was recently re-introduced by the storied fragrance house as a covetable limited-edition.
This content is created and maintained by a third party, and imported onto this page to help users provide their email addresses. You may be able to find more information about this and similar content at piano.io
Advertisement – Continue Reading Below