15 Most Stylish Winter Boots For Women In 2021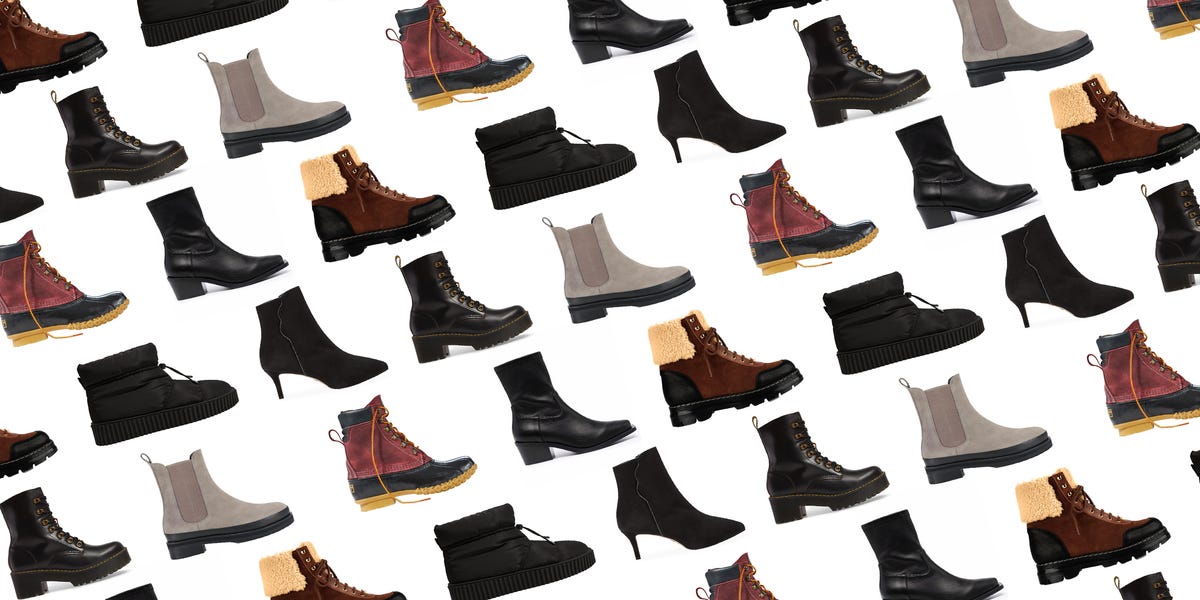 How many boots are too many boots? The limit does not exist. The joys of pulling on a winter boot to go hiking (either in the woods or to the nearest coffee shop, we don't judge) or out dancing make the cold months much more fun—and fashionable. And 2021 has offered up more boot styles than usual: combat, cowboy, and lug-sole boots are all up for grabs along with the usual classic over-the-knee and Chelsea boot styles. Below, all the essential boots you need to carry you to spring—and beyond.
Leona Heeled Boot
Docs are classic and add a touch of edge to just about any look, but it's the extra thick sole, which not only gives support but also good traction for days like that are slick, that makes them a must.
The Boot
Every wardrobe deserves a classic pair of booties—these suede ones by Margaux will look chic year after year. It's a silhouette you don't have to think twice about. 
Golden Goose Wish Star Stitched Knee Boots
Golden Goose's lived-in aesthetic translates perfectly to ultra-soft and sophisticated cowboy boots, which are enjoying a comeback this season. 
Meghan Markle's Pick
Dress Bootie
You can trust Meghan Markle's go-to shoe brand to deliver on a polished bootie that pairs well with tights and a wool coat on evenings out. 
Platform Quilted Ankle Boots
We like to think of these quilted booties as the city version of the ubiquitous Ugg. They are just as cozy, but with futuristic flair.
Alps Boot
This elevated hiking boot promises to "make you feel like you're walking on fresh snow, only warmer."
Square Toe Ankle Boots
Ready to dip a toe into the square-toe trend? These Stuart Weitzman boots are the ideal balance of fresh and classic, 
Stuart Weitzman 50/50 Leather/Gabardine Over-the-Knee Boots
L.L.Bean Limited-Edition Bean Boots
For those who refuse to sacrifice style in the snow, these preppy boots fit the bill. 
Hunter Refined Gloss Quilted Tall Rain Boots
Equal parts stylish and slush-busting. 
Melissa Chelsea Boots
Versatile and comfortable, the Chelsea boot is a must. Go classic with cropped jeans and a leather jacket, or make it edgy with a maxi dress.
Lydell Combat Boot
A stretchy sock side-panel makes these boots extra comfortable. Wear them with leather leggings and an oversize flannel on repeat until spring.
x Scout the City Women's Kiku Boots
These pull-on combat boots are designed for stomping around the city like you own the place, and look good doing it.
Camila Boot
A minimalistic Chelsea boot with a lug sole goes with every outfit in your closet, from dresses to jeans. 
High Heel Leather Boot
Think of these as your late-night boots, they practically guarantee a good time (and will keep you warm until dawn). 
This content is created and maintained by a third party, and imported onto this page to help users provide their email addresses. You may be able to find more information about this and similar content at piano.io