17 Best Red Wines To Drink 2022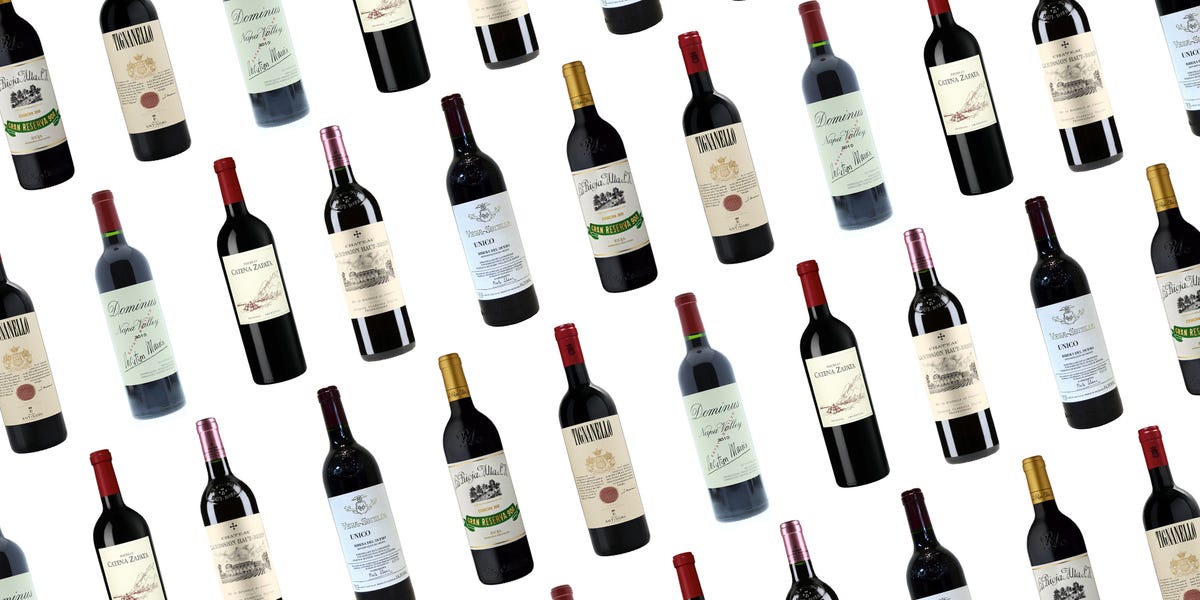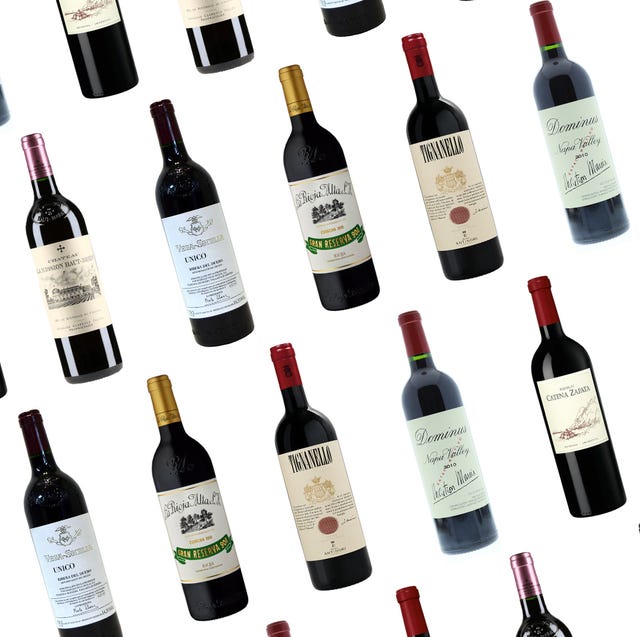 Courtesy
"The discovery of a wine is of greater moment than the discovery of a constellation. The universe is too full of stars," Benjamin Franklin reportedly once said. We may not be astrologers, but with wine sales soaring right now, there's never been a better time to indulge in a moment of discovery. Whether you're looking for the best bottles to stock your cellar with for aging, or craving a new taste to expand your horizons with immediately, we consulted master sommeliers and wine experts to help you discover a few of the best red wines—from innovative New World vintages to European classics—to savor both now and later.
Advertisement – Continue Reading Below
Bordeaux
Chateau La Mission Haut-Brion 2015
"This is my favorite Bordeaux wine," says Master Sommelier Alexander LaPratt, the co-owner and Beverage Director of Brooklyn's Atrium DUMBO and Beasts & Bottles. "It's a strange addition to the list, as there are more famous châteaux from the Medoc classification that get more attention (this one is located in Graves), but in all of the vintages that I have tasted, even going back to the 1950s, La Mission Haut Brion has always aged more gracefully. It's a powerful wine but doesn't beat you over the head with the density or ripeness of fruit. Instead, it's a beautiful high-wire act of balancing between minerality and finesse. It still packs all of the delicious dark fruits of plum and cassis that a Bordeaux lover will look for, but it has unmistakeable terroir that whispers so clearly the gravel minerality of its soils. I've found that when other top Bordeaux wines begin to lose their precision in aging (anywhere from 40 to 80 years old), this estate keeps on keeping on."
Spain
Bodegas Vega Sicilia Unico Tinto 2010
"This is one of my all-time favorite wines," LaPratt says. "I have had the pleasure of tasting back to the early 1900s with the winemaker, and even after more than 85 years the wines were holding up exceptionally well! I also have been fortunate enough to visit the estate, which is like its own small village complete with its own cooperage and even Vega Sicilia-branded manhole covers. The wine itself is a blend of around 90% Tinto Fino (a clonal variation of Tempranillo, with thicker skins) and 10% Cabernet Sauvignon, and it's aged 10 years before release in French and American barrels. The wine is powerful but elegant, incredibly food-friendly, and showcases red and black berry fruit with a firm core that is wrapped in a layer of sweet spice."
Spain
La Rioja Alta Gran Reserva 904 Tinto 2011
LaPratt's value selection for the list is La Rioja Alta's Gran Reserva 904. This wine from Rioja is comprised of 90% Tempranillo from vines with more than 60 years of age and 10% Graciano, and it is usually released five years after the harvest. "I would put this against the greatest Riojas any day," the master sommelier says. "Many Gran Reservas tend to lose their freshness and start to become somewhat more of a muted blend. Not La Rioja Alta's 904—its focused fruit and tart acidity layered with too many spices and herbs to list here stays precise, cutting like a Spanish rapier through whatever food you put in front of it (the region's speciality of baby lamb roasted over dried-vine cuttings works especially well).
Burgundy
Domaine Armand Rousseau Chambertin Grand Cru
Gevrey-Chambertin is often called the King of Burgundy communes due to its power, structure, and renown, LaPratt says. "If Gevrey-Chambertin is the king of Burgundy, for me, Armand Rousseau is the king of Gevrey-Chambertin! His humble winery, which owns an impressive amount of hectares in the best vineyard sites including Chambertin-Clos de Bèze, and his 100% ownership of the monopole Clos des Ruchottes, is a liquid study of the divine. There are Burgundies with more power and more rarity, but I believe the wines that Eric Rousseau is creating offer an unparalleled expression of the terroir and can only be described as ethereal."
Tuscany
Antinori Tignanello
Wine.com Director of Education Gwendolyn Osborn recommends this Tignanello from Tuscany's oldest winemaking family, the Antinoris. "It's a classic that demonstrates the growth of Tuscany over the past 50 years, blending a sense of tradition with innovation," she says. 
(The fact that is also happens to be Meghan Markle's favorite? Just a bonus.)
Argentina
Catena Zapata Nicolas 2017
"The Catena family is renowned in Argentina for all they have done for the industry in the country," Osborn says. "Their wines are the best of the best. The Catena Zapata Nicolas is a perfect Argentine blend of Cabernet Sauvignon and Malbec. It shows off the energy and power the red wines can produce here."
Australia
Penfolds RWT Shiraz 2017
"For a classic Barossa Shiraz that demonstrates what Australian Shiraz should be, the Penfolds RWT (or bin 798) is a full-bodied powerhouse that is also elegantly balanced," Osborn says. "A beautiful harmony of rich fruit and uplifting floral notes make this a complex and beautiful wine."
Spain
Faustino I Gran Reserva
Master Sommelier Andrea Robinson suggests this Tempranillo from the Rioja region. "Having this much bottle age character on a classic red wine typically comes at a much higher price, so it's a great window into where great reds can go with proper-storage aging: scents of leather, warm terra cotta, toffee and potpourri, great detail that continues onto the palate and finish," Robinson says.
Napa Valley
Kathryn Hall Cabernet Sauvignon 2017
"This wine gives you that Napa cult cab character and breed for a fraction of the cost of the biggest names," Robinson says. "It is deeply concentrated blackberry and cedar, with superb structure, nervy acidity and velvety, 3-D tannins that make it opulent to enjoy now but also well-suited to cellaring."
Argentina
Zuccardi Aluvional Altamira Malbec 2014
"It's worth paying up a bit to see the true character and potential of Malbec grown in choice vineyards at higher elevations, in this case in the Uco Valley sub-district," Robinson says. "By doing so, you get to see the singularity of great Malbec: abundant blue fruits with a fresh acidity, fine-grained suede-like tannins, and a whisper of sweet tarragon and black pepper notes."
Rhône
Jean-Luc Colombo Cornas Les Terres Brulees 2017
Greg Lambrecht, who invented the Coravin wine preservation system on T&C's list of the best gifts for tech lovers, loves this Northern Rhône wine. "Jean-Luc Colombo is a great producer, and this lovely Cornas is a reasonable price for the region," he says. Plus, "this wine will age forever."
Burgundy
Domaine Drouhin-Laroze Gevrey-Chambertin Clos Prieur Premier Cru 2015
"I'm a big fan of red Burgundy, and in particular wines from Gevrey-Chambertin," Lambrecht says. "The wines tend to be more wild animal, muscle bound, but not overwhelming. This vintage will last for a long while."
Inspired by the vineyard site that he purchased in the Willamette Valley's Eola-Amity Hills in 2012, Master Sommelier Larry Stone co-founded Lingua Franca with David Honig and consulting winemaker Dominique Lafon in 2015. Lafon is a well-known Burgundy winemaker and the Willamette Valley sits at 45 degrees north latitude (the same as the Côte d'Or in Burgundy), so it's no surprise these wines have Burgundian influences. AVNI is approachable, with a silky texture and savoriness that makes it a great pairing with dishes that typically call for a bigger wine. 
Barbaresco
Produttori del Barbaresco Barbaresco 2017
"Here's a benchmark Barbaresco," Lambrecht says.  "It's an amazing value."
Barolo
Ceretto Brunate Barolo 2015
Wines from Barolo and Barbaresco are both made from the Nebbiolo grape, but their aging requirements differ: Barbaresco has to be aged for at least two years before it's released, with nine months in oak, whereas Barolo must be aged for at least 38 months, with 18 months in oak. If you're looking for a more full-bodied wine, go with Barolo, since it's the more tannic of the two. Here's one from a producer and vintage that Lambrecht says is worth the money.
Australia
Vasse Felix Filius Cabernet Sauvignon 2019
"I'm in love with the wines from Margaret River, Australia," Lambrecht says. "I've had the great fortune to visit the region, which is perhaps the most beautiful wine-growing area I've ever seen. They are producing wines among the most elegant expressions of Cabernet on the planet.  This is the oldest producer in the region at a ridiculously low price."
California
Ridge East Bench Zinfandel 2019
Lambrecht likes this Zinfandel from Ridge, a winery that he calls "a master blender, and in particular, king of Zinfandel blends."
This content is created and maintained by a third party, and imported onto this page to help users provide their email addresses. You may be able to find more information about this and similar content at piano.io
Advertisement – Continue Reading Below