17 Best Scary Movies on Amazon Prime 2022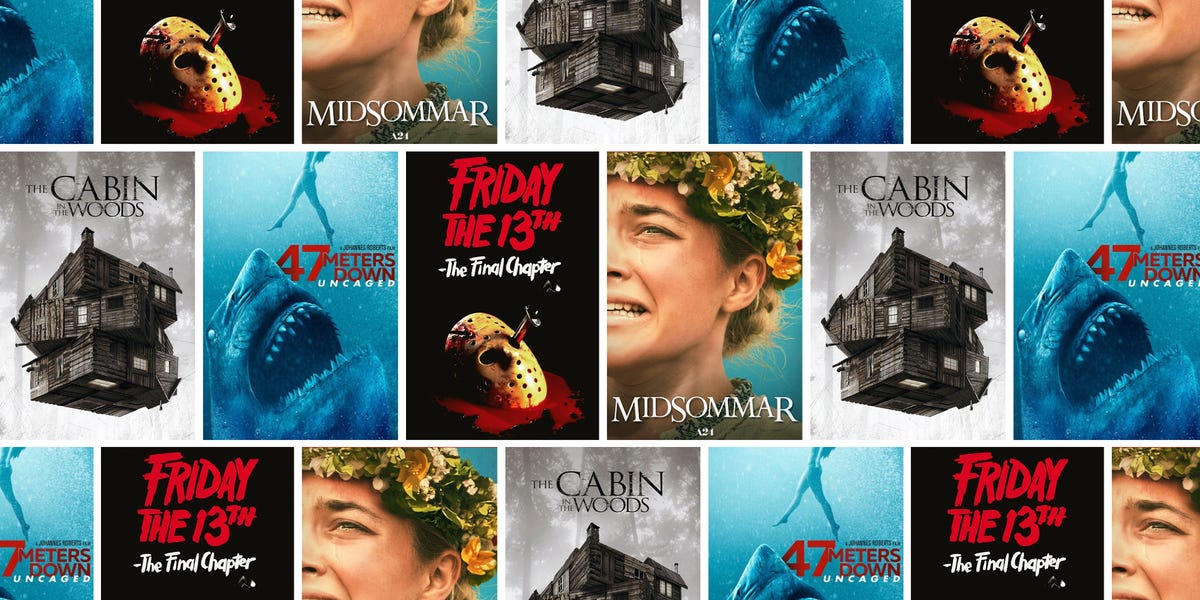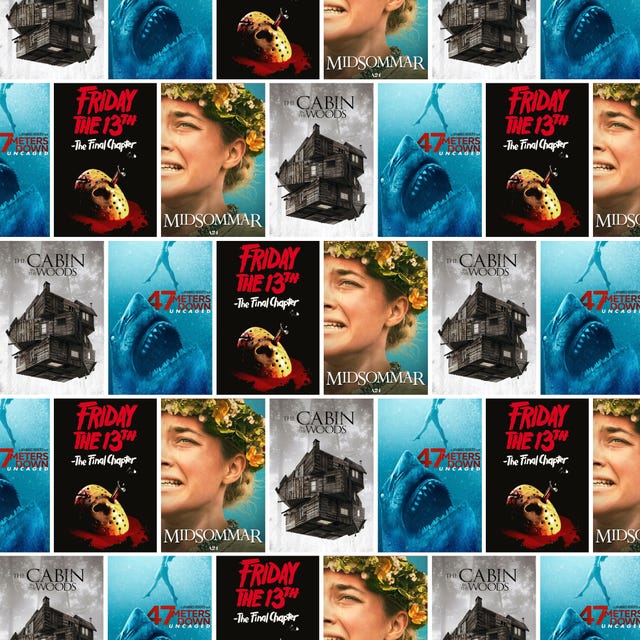 Halloween is coming on fast, and it's never too early to get into the spooky spirit. As the days get shorter and the temperatures begin to drop, our thoughts begin to turn toward that great autumnal tradition—scary movies. Whether you're in the mood for a classic slasher, a nail-biting thriller, or prefer movies with killer creatures, we've got all the best scary movies you can stream on Amazon Prime Video right here. Be warned: these are not for the faint of heart.
(Want even more scares? Prime Video has also curated a special "Now Screaming" collection full of frighteners.)
Advertisement – Continue Reading Below
Alien
All these years later, this 1979 Ridley Scott classic is still guaranteed to keep you on the edge of your seat as you watch Sigourney Weaver's Ripley (in the role that made her a sci-fi icon) and her ragtag team stumble across and alien planet's deadly secret, and try to escape with their lives.
Watch now
Midsommar
The idyllic Swedish countryside setting only makes this gruesome flick that much more terrifying. An unhappy couple joins their friends for a trip to a Swedish village to witness a festival that occurs once every 90 years, only to find themselves ensnared in a pagan cult.
Watch now
Scream
The OG of meta-horror, this '90s Wes Craven classic (starring Neve Campbell, Courteney Cox, and Skeet Ulrich) helped revitalize the slasher genre with its self-aware take on the masked-killer trope that's still as refreshing now as it was when it first debuted in 1996.
Watch now
Hereditary
Ari Aster (who also directed Midsommer) made the horror film that no one could stop talking about in 2018. Toni Collette stars as Annie Graham, a miniature artist and mom of two, whose own mother has recently died. It turns out, the grandmother's death sets off a chain of gruesome events, and the family's dark past unravels in horrifying ways. This is one of those domestic horror movies that plays on every fear you might have about your family—or give you new nightmares.
Watch now
Sleepy Hollow
A loose adaptation of the classic Washington Irving story, this Johnny Depp-starring supernatural detective tale shares all of the eerie, ethereal mood that one would expect from a Tim Burton film, paired with a healthy dose of gore to up the fear factor.
Watch now
The Cabin in the Woods
A creative take on the "teenagers go into the woods and bad things happen genre," this 2011 film is both meta and darkly hilarious, if that's how you like your horror movies. In an underground lab, a team of scientists remotely manipulate five friends who have gone to a cabin for a weekend getaway, in order to make them participate in a ritual to cleanse and save the human race. There are zombies, werewolves, and other monsters, and plenty of gory death scenes, but it's the concept of control that will leave you terrified.
Watch now
Jaws
The deadly shark from Jaws may have terrified the beachgoers of Amity Island over the Fourth of July, but we defy anyone not to feel their pulse race when they hear the iconic strains of this Steven Spielberg classic's theme music.
Watch now
Paranormal Activity 3
The third installment of the found-footage Paranormal Activity series actually serves as a prequel set 18 years prior to the first two films, showing the disturbing events that happened to Katie (from the original movie) when she was a child.
Watch now
I Know What You Did Last Summer
The '90s enjoyed a resurgence of the teen horror genre, and few ascended the heights of this famed flick in which four teens's (Sarah Michelle Gellar, Jennifer Love Hewitt, Freddie Prinze Jr., and Ryan Phillippe) secret, deadly mistake comes back to haunt them in the most horrifying ways.
Watch now
Hellraiser
Even those who have never seen Clive Barker's famed 1987 horror film are familiar with the haunting image of Pinhead, the eerie Cenobite who became a mainstay of this long-running series. Go back to where it all started this Halloween with this hellish classic.
Watch now
47 Meters Down: Uncaged
Ever since Jaws came onto the scene, scary shark movies have been ubiquitous—in recent years we've seen Sharknado, The Reef, The Meg, The Shallows, and of course, the original 47 Meters Down. The events in this sequel are unrelated, but just as terrifying. When a group of teen girls scuba dive in a beautiful lagoon, they discover an underwater Mayan city, which just so happens to be patrolled by killer sharks.
Watch now
Friday the 13th: The Final Chapter
Unsurprisingly, this isn't actually the final chapter of the long-lived franchise, but back in 1984 it was supposed to be the true conclusion. Beginning right where Part III left off, we see a dead Jason in the morgue. Shocker: he's not dead! His killing spree at Crystal Lake continues, with all the gore you'd expect.
Watch now
Child's Play
This remake of the 1988 original (which was the first film to feature the murderous doll, Chucky) updates the creepy toy for the 21st Century. What could be more terrifying than a doll-robot with AI capabilities? One that learns to kill you.
Watch now
The Devil's Rejects
Rob Zombie's bloody, unrelenting sequel to House of 1000 Corpses once again returns to the murderous Firefly family, who manage to kill a lot of people while being pursued by the sheriff. It's not an overly complicated premise, but if you want blood and guts, it delivers.
Watch now
My Friend Dahmer
We don't actually see any murders in this film about real-life serial killer and cannibal Jeffrey Dahmer—who molested, murdered, dismembered, and consumed 17 men and boys from 1978 to 1991—but knowing what is to come makes this "coming of age" film that much more dreadful. Based on the 2012 graphic novel by cartoonist John Backderf—who was friends with Dahmer in high school in the 1970s— the film shows Dahmer's is a slow burn of the making of a monster. Following Dahmer in his senior year, the film leads up to the moment of his first murder: just three weeks after his high school graduation.
Watch now
The Children of the Corn
It just wouldn't be Halloween without some Stephen King. In this 1984 film based on King's short story, a young couple is terrorized by a cult of homicidal children in a town where it just doesn't pay to grow up.
Watch now
The Descent
Those who struggle with enclosed spaces, look away from this pulse-pounder about a group of young women whose cave-diving trip takes a horror-filled turn.
Watch now
Lauren Hubbard
Writer
Lauren Hubbard is a freelance writer and Town & Country contributor who covers beauty, shopping, entertainment, travel, home decor, wine, and cocktails.
This content is created and maintained by a third party, and imported onto this page to help users provide their email addresses. You may be able to find more information about this and similar content at piano.io
Advertisement – Continue Reading Below