18 Best Korean Movies 2021 — Top South Korean Films to Stream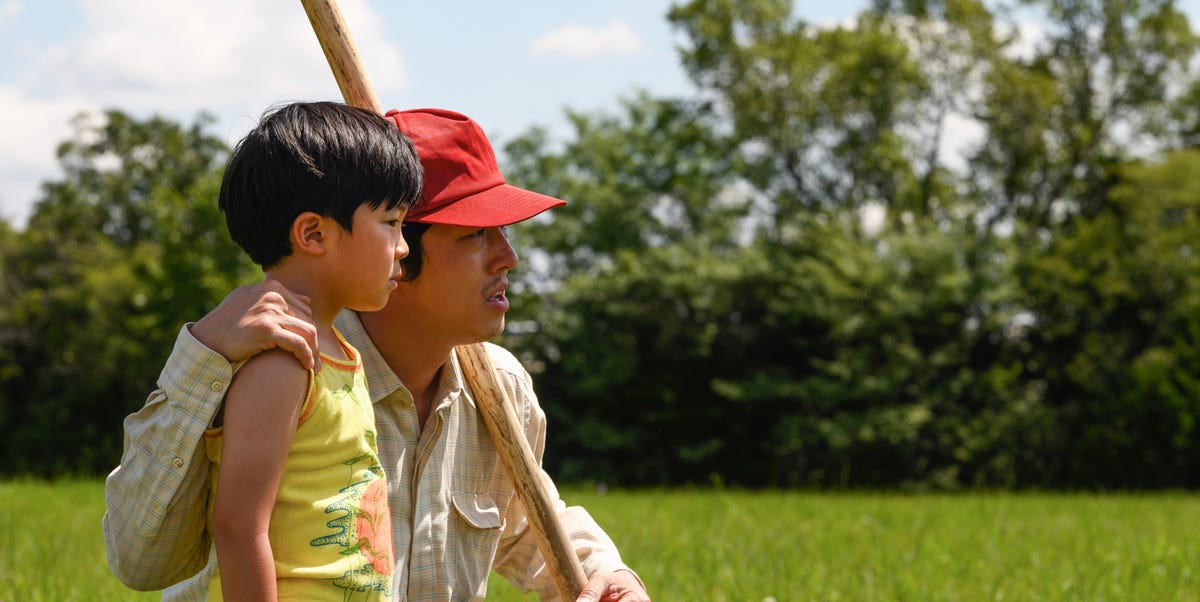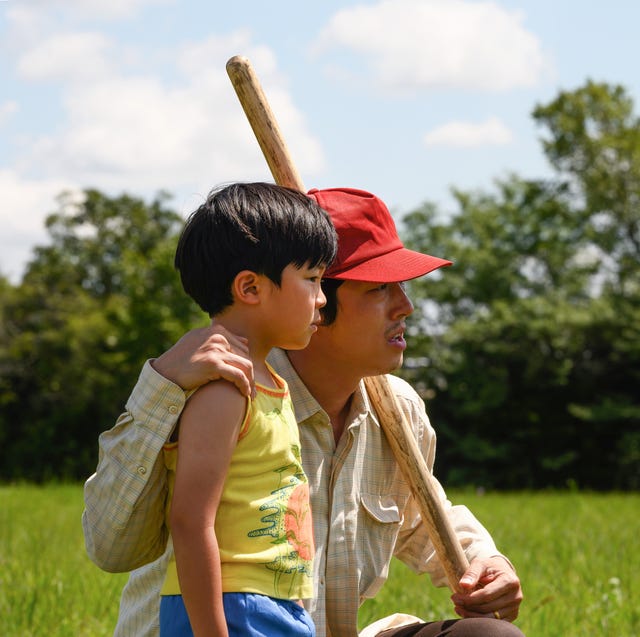 Melissa Lukenbaugh
Korean television dramas get a lot of attention for their highly addictive, cliffhanger-laden, soapy plot lines, but South Korea's film industry, which began to flourish after the end of Japanese colonial rule in 1945, has long enjoyed a more critically-esteemed reputation (film buffs, see: 1961's Obaltan and 1960's The Housemaid, still considered two of the best Korean films ever made).
Korean auteurs have been known for taking risks and defying genres. They produce thrilling arthouse films, but also big budget action movies and endearing comedies, and there are as many fantastic revenge tales as there are heartbreaking stories of love, family, and redemption.
Last year, Parasite, Bong Joon-ho's brilliant, searing comedy-thriller that became the first South Korean film to win the Palme d'Or at Cannes and then, the first non-English language film to take home the Best Picture Oscar (not to mention it's one of just three films to have won both of these prizes), further cemented the industry's international prestige. This year, the Korean-American film everyone will be talking about will undoubtedly be Minari, which is out in theaters now (virtual screening tickets can be purchased here) and on VOD later this month.
Below, we've rounded up a small sampling of notable movies to stream now to get better acquainted with the Korean Wave. (Note: classics that aren't available to rent, such as My Sassy Girl and Oldboy weren't included in the list).
Advertisement – Continue Reading Below
Minari
Lee Isaac Chung's beautiful Minari, which stars The Walking Dead's Steven Yeun and veteran Korean actress Youn Yuh-jung, has been generating major buzz since it premiered at Sundance a year ago. It has also just scored three SAG nominations, making it a likely contender in the Oscar race. Based on Chung's own childhood, Minari is a quintessentially American tale about a Korean-American family that moves to rural Arkansas to start a farm and chase the American dream. Along the way, and with the arrival of the grandmother from Korea, the film becomes a powerful lesson on resilience, family, and what it means to belong. 
Assassination
Korea's painful history, especially the 35 years the country spent under Japanese rule, is a constant source of cinematic inspiration. Take Assassination, the 2015 hit about a group of resistance fighters in 1930s Korea who plot to kill a pro-Japanese businessman and a high-ranking Japanese general, a plan that becomes all the more complicated by a traitor in their group. 
Snowpiercer
With its A-list cast including Chris Evans, Tilda Swinton, Ed Harris, and Octavia Spencer, Snowpiercer marked director Bong Joon-ho's English-language debut. Based on the French graphic novel Le Transperneige, this 2013 blockbuster is set in a post-apocalyptic world that has reverted back to the ice age where the only surviving members of humanity live aboard a train that perpetually circumnavigates the globe. As designed by the locomotive's megalomaniacal creator Wilford (Harris), the passengers are segregated into different classes, with the rich living in splendor at the front and the poor banished to live in squalor in the back. Evans's character Curtis launches a revolt to fight their way up the train, but this being a Bong production, things aren't quite what they seem. 
The Handmaiden
Considered a master of black humor, provocative storytelling, overindulgent violence (as in Oldboy), and eroticism (as in this film), Park was hailed as "the man who put Korean cinema on the map" in a 2018 New York Times profile. Like Bong, his oeuvre also includes English-language works—he directed the 2018 John le Carré miniseries The Little Drummer Girl starring Alexander Skarsgård and Florence Pugh. As for The Handmaiden, the critical darling and feminist masterpiece was inspired by Sarah Waters's 2002 novel Fingersmith, though it trades the book's Victorian-era setting for 1930s Korea under Japanese rule. A con man plans to seduce a Japanese heiress to steal her fortune and hires a young pickpocket to help him by posing as her maid, but things soon begin to unravel as the plot gets ever more risqué, erotic, and twisted.
Okja
Anyone who has seen Parasite knows by now that Bong Joon-ho is a cinematic pro at social commentary (also, see: The Host). The metaphor is especially poignant in Okja, the 2017 Netflix movie about a young girl and her genetically modified super pig. When the corporation that created the pig comes to take it away, she joins forces with an animal liberation group to save her beloved pet from being slaughtered.
Burning
In this 2018 psychological thriller directed by Lee Chang-dong, a young working class man named Jong-su runs into an old childhood friend, Hae-mi. She soon leaves for a trip and when she returns, she has brought back a new acquaintance, Ben (played by Steven Yeun), who is mysterious, rich, and, possibly deeply disturbed. The film explores the weird triangle that develops between these individuals, along with providing a sharp critique of the deep economic divisions that plague Korean society (consider it a precursor to Parasite).  
Parasite
Besides being a superb film, what made Parasite such an unstoppable force last year was that it came at just the right time. The gap between the rich and the poor is at an all-time high, and even though this comedy-thriller-satire takes place in Seoul, its themes and characters are relevant everywhere. Add in visually arresting set design and cinematography, and an expert mix of suspense and comedy, and it's easy to see why this scathing portrait of greed and social inequality is one of the best films ever made. 
Mother
Yet another cult hit by Bong Joon-ho, Mother also exemplifies his characteristic genre-bending, subversive style. The titular mother, played by Kim Hye-ja, is a hardworking single parent who lives with and takes care of her mentally disabled adult son Do-joon (played by Won Bin). When a local girl is found murdered, Do-joon is arrested, tricked into signing a confession, and jailed, leaving his mother to investigate the crime herself and do whatever it takes, even resorting to violence, to free her son and find the real killer. 
The Witch: Part 1 – The Subversion
There is a Stranger Things-like premise to this action movie in which a young girl escapes from a mysterious government laboratory and later discovers she was the subject of genetic testing that left her with superhuman abilities. When she displays her special talents on a singing competition, the doctors who created her begin hunting her down. 
Veteran
The moral depravity of the country's chaebol (large family-run conglomerates) is a frequently explored subject in Korean cinema and television. In this action comedy, a detective sets out to bring down the arrogant scion of a powerful corporation, who thinks nothing of using his wealth and connections to behave in the most reprehensible ways possible. Several moments of hilarity help bring levity to the sad fact that the film's portrayal of superrich kids behaving terribly isn't much of an exaggeration. 
The Thieves
An ensemble cast of Korea's top stars, including Jun Ji-hyun, Kim Hye-soo, Kim Soo-hyun, and Lee Jung-jae, star in this Ocean's Eleven-like heist comedy about a motley crew of ten thieves who band together to steal a valuable diamond from a Chinese crime boss. The only problem is that none of them can really be trusted and everyone has a different motive of her own. 
Train to Busan
A divorced father and his daughter board a train bound for Busan, but just before its doors close, a woman-turned-zombie, slips in. Train to Busan isn't just your average zombie apocalypse movie, it's one with undertones of class warfare, all set within a train (not unlike Snowpiercer). This father-daughter duo, along with their fellow passengers, are fighting for their lives, all while confronting their own monstrous instincts when it comes to self-preservation. 
Seoul Searching
In this nostalgic and charming comedy, an eclectic group of foreign-born Korean high school students attend a cultural immersion camp (a rite of passage, of sorts) in Seoul during the summer of 1986. The culture shock is different for everyone, but the group finds ways to bond over the immigrant experience. 
Scandal Makers
In this 2008 classic, early aughts comedy king Cha Tae-hyun plays a thirty-something radio DJ and former teen idol who finds out that he is a grandfather when a young woman claiming to be his daughter shows up at his apartment with her son in tow. When paparazzi snap the trio, rumors spread that the father and daughter are a romantic couple. While dealing with the scandal, the three learn valuable lessons on what it means to be a family.  
Miss Granny
In this hilarious—and touching—film, a 74-year-old widow has just learned her son is going to send her to a nursing home. She enters a photo studio to take what she believes will be her funeral portrait but is instead transported into the body of her 20-year-old self. She takes every advantage of her newfound lease on life, joining a band, getting an Audrey Hepburn haircut, and eventually ending up in a love triangle. The premise was such a huge success that a remake of this comedy has been made in just about every other Asian country. 
Extreme Job
This 2019 action comedy is the second most viewed film in South Korean history. A group of narcotics detectives are tasked with carrying out an undercover operation to bust an international drug gang. They purchase a fried chicken restaurant to use as a cover for their stakeouts, but when one of the detectives uses his mom's marinade recipe, the place becomes an instant hit and they suddenly find themselves having to juggle catching the bad guys with running a successful restaurant. 
Poetry
Another gem from Lee Chang-dong, Poetry, which won the Best Screenplay award at Cannes in 2010, is a heart-wrenching movie about a woman who begins taking a poetry class after receiving an Alzheimer's diagnosis. In the midst of dealing with her own debilitating disease, she learns that her teenage grandson, who she takes care of, has been implicated in the death of a young girl. 
I Saw the Devil
Be warned: there is violence and gore in spades in this movie, starring Lee Byung-hun as a secret agent hellbent on getting revenge on the serial killer (Choi Min-sik) who viciously murdered his pregnant fiancée. When he does find him, he doesn't kill the psychopath but instead sets him free, setting off a demented, grisly game of cat and mouse. 
This content is created and maintained by a third party, and imported onto this page to help users provide their email addresses. You may be able to find more information about this and similar content at piano.io
Advertisement – Continue Reading Below