30+ Best Mother's Day Songs –  Playlist With Music About Moms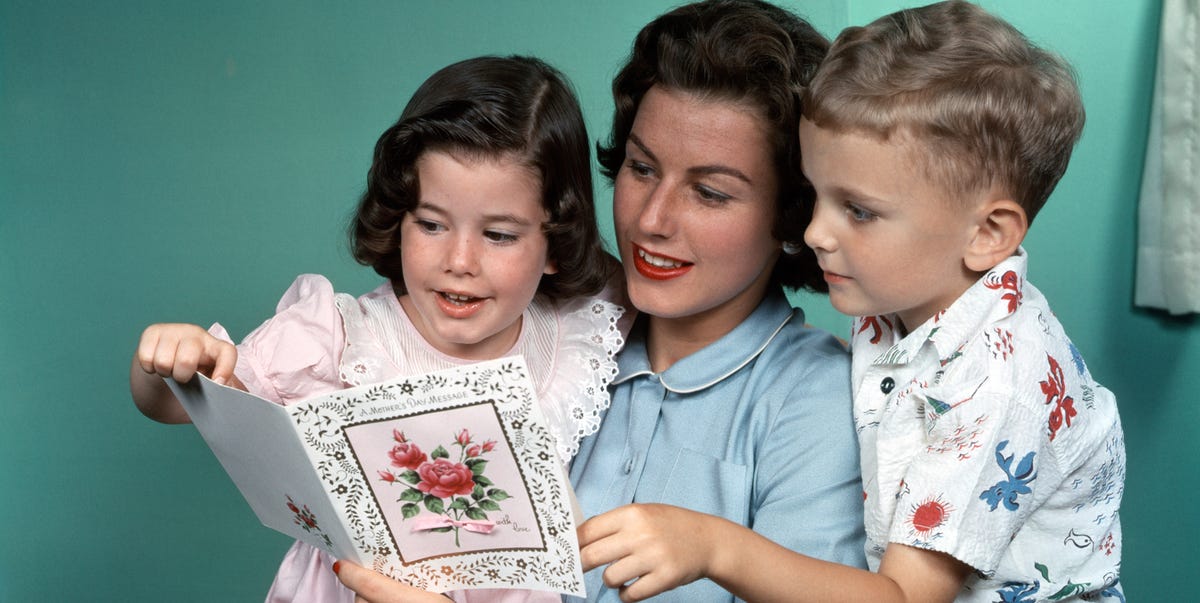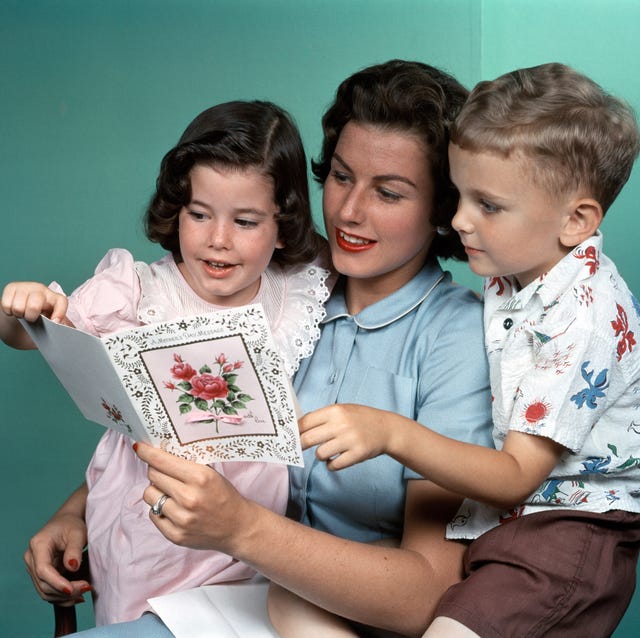 H. Armstrong Roberts/ClassicStockGetty Images
You've purchased a gift, ordered the flowers, made a reservation, and picked out a card, yet your Mother's Day celebrations seem incomplete. Fret not, we've rounded up all of the best emotional and melodic tunes to round out the day's festivities. Show mom how much you care by serenading her music's greatest hits, from the Shirelles to Céline Dion and everything in between. Here are the best songs to play on Mother's Day:
"Mama Said" by The Shirelles
The 1960 song became an instant classic with the pop group offering up advice their 'mama said' to fans everywhere.
"Mama's Song" by Carrie Underwood
We highly recommend playing her Carrie Underwood's "Mama's Song" to let her know you'll always be her little girl–even as your start a family of your own.
"The Best Day" by Taylor Swift
Not only did Taylor pen this touching tribute to her mom, she filled the music video with adorable home-videos of the two together over the years talk about daughter of the year!
"In My Daughter's Eyes" by Martina McBride
Being a mom can, on most days, be a thankless job, but Martina McBride reminds us of all the simple joy and happiness she gets from being a mother in her song, "In My Daughter's Eyes".
"Because You Loved Me" by Céline Dion
No one says it better than Céline–for everything your mother's love has done, let her know how much it's meant to you this Mother's Day.
"A Song For Mama" by Boyz II Men
If you can't find the words to describe your love on Mother's Day, Boyz II Men can help. The lyrics from their song "A Song For Mama" will put your love and appreciation for your mom into words.
"You Raise Me Up" by Josh Groban
Let Josh Groban's dreamy falsetto and tear-jerking lyrics repay your mom all the years she was there for you, from the carpool days to college move-ins.
"Wind Beneath My Wings" by Bette Middler
She's been the one who guided you, picked you up when you fell, and watched in delight when you were able to fly– your mother is definitely the wind beneath your wings.
"I Hope You Dance" by Lee Ann Womack
This Mother's Day follow Womack's advice and "when you get the choice to sit it out or dance," we hope you'll grab your mom and dance along to this 90's hit.
"Mama Liked the Roses" by Elvis Presley
The heartwarming ballad in which Elvis memorializes his late-mother Gladys serves as a reminder to us all that mothers show their love in a million tiny ways.
"You Can't Lose Me" by Faith Hill
When looking for appropriate Mother's Day music look no further than Faith Hill's rendition "You Can't Lose Me" talking about a mother's unconditional love.
"In My Life" by the Beatles
The classic song by the Beatles is an all around great song to play for your family gathering.
"You'll Be In My Heart" by Phil Collins
The perpetual tear-jerker, Phil Collins's song from Tarzan will surely cause your mom to well up.
"There You'll Be" by Faith Hill
Your mom has been with you through good times and bad and is sure to love the caring and loyal sentiment in Faith Hill's "There You'll Be."
"Blue" by Beyoncé
As a new mother Beyoncé dedicated this song to her daughter, Blue Ivy, as a way to put her newfound love into words–the singer even included her baby girl in the music video and recorded her laugh in the mix for a personal touch.
"Forever Young" by Rod Stewart
Although Rod Stewart sings this song (a cover of Bob Dylan) about a father and son, mothers will be able to relate as well, making it an upbeat yet tearjerking selection.
"Don't Forget to Remember Me" by Carrie Underwood
This country song about a girl leaving home for the first time will give you and your mom major nostalgia.
"Hero" by Enrique Iglesias
She's the woman who gave you life, on Mother's Day of all days, she deserves to be called your hero.
"93 Million Miles" by Jason Mraz
Your mom has been your biggest cheerleader throughout the year– Jason Mraz's cheerful folk song is a great way to thank her for all of her support.
"Like My Mother Does" by Lauren Alaina
Lauren Alaina perfectly explains the mother-daughter relationship in her song, "Like My Mother Does." Plus for a bonus, watch the music video complete with touching home-videos that will pull at your heartstrings.
"The Perfect Fan" by Backstreet Boys
In one of their songs The Backstreet Boys thank their most loyal and devoted fans: their mothers. You don't have to be a pop star to give your mom a thank you, though. Play it on Mother's Day and let Nick, Kevin, Brian, AJ, and Howie deliver the message for you.
"I'll Always Love My Mama" by The Intruders
The Intruders's upbeat track from the 1970's soul group is sure to liven up any Mother's Day festivities.
"Mom" by Meghan Trainor
If you consider your mom one of your best friends then Meghan Trainor's ode to her mother is the perfect hit to play on Mother's Day.
"Julia" by the Beatles
Although a milder slow tempo song, you can feel the love that Lennon, who wrote it in memory of his late mother Julia, had for his mother.
"Somebody's Hero" by Jamie O'Neal
This heartfelt country ballad is guaranteed to make you want to grab your mom and hug her close.
"Where You Lead" by Carole King and Louise Goffin
While originally a song about marriage, this sweet tune was reimagined for the hit show Gilmore Girls as an anthem about a strong mother-daughter bond. King even sang this version with her own daughter, Louise Goffin. If you're in the mood for an impromptu Mother's Day duet, this song surely fits the bill.
"Mother" by Kacey Musgraves
This ballad is short but very sweet and, honestly, a tearjerker. The country superstar was inspired by her own mother to create this heartwarming song that she then released on Mother's Day 2018.
"Look What You've Done" by Drake
In this track, Drake thanks his mother and family for their influence on his life. The chorus features the sweet line, "After all the things that we've been through, I've got you." The song even ends with a touching voicemail from Drake's grandmother.
"(God Must Have Spent) A Little More Time on You" by *NSYNC
There's nothing quite like a classic 90's ballad. This *NSYNC hit touched many listeners when it first came out, and still remains a heartwarming track. While the song is not explicitly about mothers, the band dedicated it to their moms as a thank you.
"Sweetest Devotion" by Adele
All moms love Adele. It's a fact. So, naturally, your mom will love this Adele track about motherhood. The pop superstar had her son, Angelo, in 2012, and recorded this lovely song for her 2016 album, 25.
This content is created and maintained by a third party, and imported onto this page to help users provide their email addresses. You may be able to find more information about this and similar content at piano.io