343 Business Ideas to Start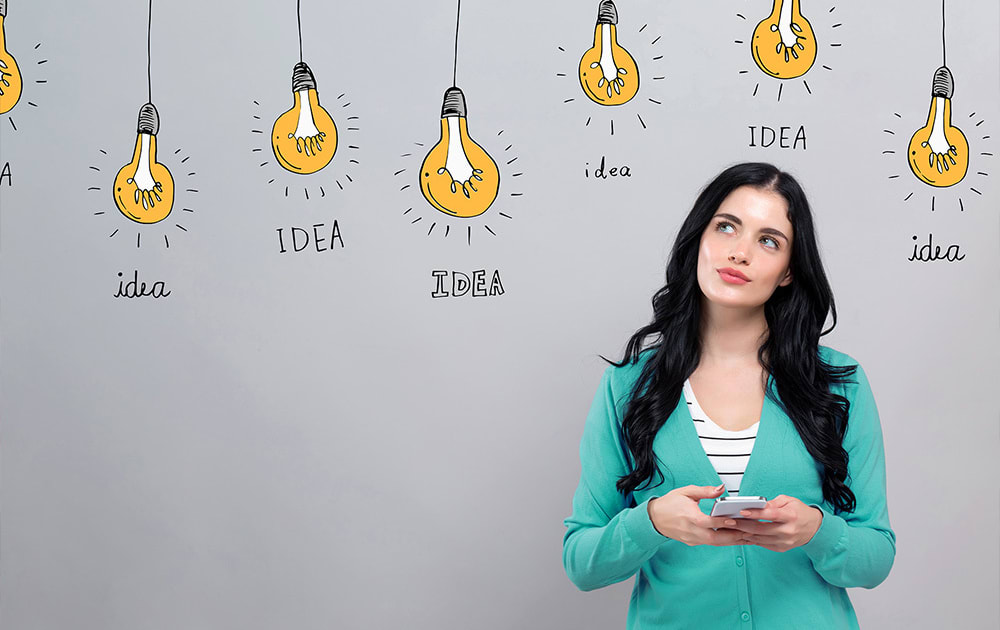 Looking for business ideas? This list of business ideas has 343 startup suggestions to consider. Read the tips on how to choose the right type of business for you first, then browse through these startup ideas.
Are you looking for small business startup ideas? Do you want to start your own business, but wonder what's a good business to start? Maybe you're tired of working for a boss who makes every workday stressful. Perhaps you are convinced you can make more on your own than you can working for someone else — or you just want to bring in a little extra money to pay for a few luxuries in life. Perhaps you've been laid off and haven't been able to find a new job. Or it could be that your family really needs two incomes but you don't want your kids to be latchkey kids.
Those are just a few of the possible reasons for starting a business. No matter what your reason is, what's important is that starting a business can be personally and financially rewarding–if you come up with the right business idea.
What's the Best Business To Start?
That's one of the first questions most people ask. Others are "What's an easy business to start?" and "What's the best business to start at home?"
But the question you should be asking yourself is, "What's the best business for me to start."
Different businesses require different skills, abilities, and cash to get going. A great business for a programmer to start, might not be a good idea for a physical therapist or waiter. Your own likes and dislikes also need to be considered. Some businesses might be lucrative, but involve doing work you dislike doing. Others can be highly enjoyable, but not produce enough income for your needs. Some require a significant amount of cash to make successful. If you don't have cash,  you will want to consider ideas for businesses you can start with little or no money.
So, how do you find real business opportunities and avoid scams?  Or if you're looking to add new product lines to an existing business how do you evaluate business ideas that come to your attention? The answer is as individual as you are. Here are some of the criteria you should consider when you are deciding what type of business to start:
It is something you know how to do and can do well.
It is something you LIKE to do and wouldn't mind doing day after day.
It is something with a broad enough appeal to sell on a steady basis.
It can be sold at a price that will cover all of your expenses and overhead plus return a healthy profit.
The market (your potential customers) is one you will be able to reach
You have or can raise sufficient funds to get the business started and keep it running until it becomes a profitable venture.
RELATED: Where to find a business idea that's right for you
If you haven't yet found your entrepreneurial niche, perhaps you'll spot a business that sounds promising (based on the criteria just mentioned) in the list of business ideas below. Some can be started as a home-based business, others really can't. Some require you to be an expert in a particular task or industry. Others are in fields that can more easily be learned. 
Many can be turned into full-time businesses, but some are ideal primarily for moonlighting or as add-on income streams in an existing business. All are viable ways to make money, if you know the business and become good at marketing.
The list below is not all-inclusive. There are many, many other ways to start a business. (If you know of anything you think we should add to our list use our site& feedback form to let us know.)
To help you find ideas that match your skills and interests, we've grouped the business ideas into a number of categories. Under some of the types of businesses (Artist, for instance) we've mentioned particular products or services that might be offered either as the main business or as one of the business' offerings. Once you find a business idea you think you'd like to start, check out our how-to start a business guide to find out how to get ready to launch the business. If you already know what business you want to start or want to protect yourself from being personally liable then you can create an LLC or a Corporation now. Without further ado, onto the list of business ideas.
List of Business Ideas
Here are 343 small business ideas. To get to the businesses in any category, just click on the category name below. Alternately, you can just scroll through the entire list of business ideas to find one that stirs your interest.
Art
Automotive
Business and Consumer Services
Computer & Internet
Crafts
Consulting Services
Editorial, Graphic Arts, Publishing
Entertainment
Miscellaneous
Planning and Organizing
Retail and Commercial
Sales
Art
Paint and sell original works of art
From landscapes to abstracts, decorative art (tole painting), and even children's books, there is a market for good art.
Sculptor
Artists carve and sell everything from granite statues to ice sculptures and even pumpkins at Halloween.
Draw caricatures
Graphic designer
Big and small businesses alike need graphic designers to create brochures, posters, logos, packaging, signage and so much more.
Draw original artwork for presentations
Book illustrator
Paint wall murals
Hand paint designs on furniture, and decorative items
Create animated videos for businesses
Sell hand-painted or handmade holiday ornaments
Art instructor
Art broker
Automotive
Automobile Detailing
Auto parts sales
Auto repair garage
Brake replacement & repair
Body shop
Car wash
Car rental
Car accessories business
Junk car removal
Limo service
Mobile car tune-up and repair service
Motorcycle Repair
Muffler shop
Tow truck service
Related articles:
Business and Consumer Services
Advertising specialty sales
Administrative support services
Appliance repair
Bakery
Bed and Breakfast Inn
Bicycle repair
Balloon decorating service
Boat excursions and tours
Business plan writer
Cabinet maker
Car Detailing
Carpet and upholstery cleaning
Catering
Chemical testing
Child Care Service
Chimney sweep
Cleaning Service
Repeat business from private homes and commercial establishments make this a good business to establish
Clown
Coin dealer
Collectibles dealer
Collections service
Commercial disinfecting service
Take your cleaning service a step beyond by providing professional disinfecting services for offices and other businesses.
Concrete construction and repair
Cook
Copywriting / Content Writing
Cosmetologist
Crafts instructor
Teach other people how to make decorative accessories, sew, paint, or do other crafts. Bring in extra money by selling supplies and patterns.
Currency auctions
Dance instructor
Daycare for adults
Dental claims processing
Dog walking service
Start a dog walking business in your neighborhood or town. Simple to start and with people busier than ever, there is a lot of demand.
Dog obedience training
Have experience training your own dog? Turn it into a business with almost no investment.
Dog rescue
Dog/yard cleanup
Help to clean up the home and pets and get paid. Here's how one person made money two ways from this idea.
Drive for ride-hailing service
Make your own hours and work for Uber, Lyft or even start your own local airport shuttle business.
Drive for local businesses
Create your own business delivering food or packages to customers of local restaurants and shops. Or, sign up to be a driver with a service like DoorDash*
Elderly companion
Adult children of the elderly are often looking for someone to spend time with their parents. You can get paid to visit and do interesting things
Electrician
Always loved electrical work? Get licensed and become an electrician – tons of demand in most areas. Already licensed? Look for local electricians who may be retiring and ask about buying their business.
Environmental cleanup service
Cleaning up after environmental disasters can be a lucrative business if you have the knowledge and skills to handle the problem.
Environmental contamination detection and analysis
Manufacturers and other companies have a need to monitor and analyze groundwater and other pollutants.
Errand service
Run different types of errands for busy people in your area. A business you can start in minutes with no investment and can spread by word of mouth.
Executive recruiter
Financial planner
Fishing boat rides
Flea market seller
Food delivery service
Formal wear rental service (male or female)
Food truck
Framing service (picture frames)
Furniture reupholstering
Genealogist
Grant writer
Nonprofits need money to do the work they do. If you have experience with grant writing, you can get paid as a freelancer for helping them get access to the funding they need.
Hair Salon
Enjoy making people feel beautiful? Start a business where people pay you to help them look and feel confident. Keep startup and overhead costs down by starting out in a coworking salon facility that divides up a large space into small, private salons individual stylists can rent.
Handyman service
Get paid to help people repair broken furniture, fix loose cabinet doors, install shelves, and do a variety of needed fixit services in their homes.
Home or office organization services
Help people organize their homes or businesses and get paid to do it
Home attendant service
The aging population makes this a business that will be needed for years to come. Check state licensing requirements as you research this idea.
Home design service
Help people bring harmony to their home with Feng Shui, or simply help them design their homes for efficiency, comfort, and beauty.
Home staging service
Help home sellers get the best price by making minor changes that maximize the home's eye appeal to potential buyers.
Home healthcare service
Hire and send trained medical professionals to the homes of people who have healthcare and rehabilitation needs. Licensing is likely to be required.
Home inspector
Inspect homes for real estate buyers ahead of their purchase so they are forewarned of possible structural damage, potential for flooding basements, and other issues they'd want to avoid.
Housekeeper
As a housekeeper, you'll take care of light cleaning and other household chores such as ironing clothes, washing dishes, preparing meals, running errands, and other chores needed on a regular basis.
Outsourced HR services
HVAC installation & service
Inventory control service
Janitorial service
Junk removal services
Landscaping
Laundry service
Lawn cutting
Lawnmower and motor repair
Lead generation service
Limousine service
Loan consultant
Locksmith
Magician
Mailing service
Market research
Marketing agency
Masonry & Paving for homeowners
Medical Claims Billing Service
Medical transcription
Moving company
Music teacher – private lessons
Nail salon
Novelty T-shirt sales
Nutritional supplement sales
Nutritionist
Paddleboard lessons
Painter
Personal fitness trainer
Personal concierge
Personal chef
Pet sitting
Pet walking
Pet grooming
Pet waste cleanup
Pest control service
Plumber
Pool cleaning service
Portrait and wedding photographer
Private investigator
Property Management
Power washing service
Public relations agency
Public speaker
Remodeling service
Reupholster furniture
Seminar producer
Senior services
Screen printing
Shopping service
Shuttle service
Sightseeing tours
Small business consultant
Swimming pool installation
Swimming pool maintenance
Researcher
Tailor
Tax preparation
Telemarketing service
Telephone service reseller
Tool rental
Travel agency
Tree trimming and removal
Tutor
TV installation
Veterinarian
Water taxi service
Wig store
Window cleaning
Yard cleanup
Computer & Internet
App developer
Affiliate marketer
Blogger
Computer consulting
Computer backup service
Computer repair
Do you enjoy tinkering with computers and solving problems when they don't work? Get paid for fixing and troubleshooting computer issues.
Computer programming
Are you a coder? Make money writing software for games, cell phone apps, websites, online storefronts, and so much more.
Computer training
Are you an expert on using computers or software? Teach those skills to people who need them. Sell training by the hour, or create training course once and sell it over and over  on online teaching platforms.
Data recovery service
Know your way around computers and hardware? Get paid to help people recover lost data. Jobs can be lucrative.
Consulting Services
Agricultural consultant
Air quality consultant
Business improvement consultant
Make money helping businesses identify problems and find solutions
Coach (personal or business) or mentor
Computer Consultant
Construction management consultant
Diversity consultant
Engineering consultant
Environmental consultant
Expert witness
Failure analysis/evaluation
Fitness consultant
Franchise consultant
Franchise consultant help prospective franchisees evaluate their skills and interests and determine the best franchise for the individual to purchase
Health & wellness consultant
Healthcare consultant
Human resources consultant
Image consultant
International consultant
Internet marketing consultant
Labor relations consultant
Social media consultant
IT consultant
Marketing consultant
Medical office consultant
Product development consultant
Proposal consultant (government contracts)
Proposal consultant (grants)
Retail consultant
Risk management consultant
Safety consultant
Sales consultant
Security consultant
Skincare consultant
Total quality management consultant
Training consultant
Utility auditing consultant
Wedding consultant
Yoga instructor
RELATED: Starting a Consulting Business
Crafts
Arts and crafts instructor
Calligrapher
Custom designed T-shirts
Custom designed jewelry
Custom-designed dried or silk flower arrangements
Decorative pillows
Design and sell craft patterns 
Design and sell handmade jewelry
Handmade dolls and children's' toys
Handmade candles
Handmade pottery
Handmade soaps
Handmade knitted goods
Leather belts
Quilts
Crafts supply sales
Woodcrafts
RELATED: How to Get Started Selling on Etsy
Editorial, Graphic Arts, Publishing
Advertising agency
Advertising copywriter
Audio editing
Audio transcription
Audiobook narrator
Blogger
Book cover designer
Cartoonist
Columnist
Commercial photographer
Computer animation
Editor
Ebook design & production
Ghostwriter/ghost blogger
Graphic artist
Book indexer
Internet Publisher
Literary agent
Multimedia presentation creation
Newsletter production for clients
Nonfiction writer
Novelist
Proofreader
Publicist
Subscription newsletter
Translator
Video animator
Video editing
Videographer
TV / Video Prouction
Write book jacket blurbs
Write publicity releases
Entertainment
Agent
Ballet studio
Bandleader
Comedian
Dance company
Dancer
DJ
Escape Rooms Musician
One-man band
Producer
Radio Station
Record Label
Singer
Songwriter
Voiceover actor
Make money by being the voice in commercials, animated movies, videos, documentaries, audiobooks, and more
Miscellaneous
Environmental restoration
Fundraiser
Import/Export Business
Manufacturer
Plant nursery
Office Services
Business Support Service
Bookkeeping
Commercial art
Legal transcription
Mailing list management
Medical transcription
Resume writing
Translation service
Virtual assistant

Planning and Organizing
Business plan writing
Business turnarounds
Professional organizer
Event Planning Service
Meeting planning
Party planning
Show promoting
Retail and Commercial
Antique dealer
Collectibles shop
Bar/Club
Used book store or online seller
Bakery
Bicycle sales
Bicycle repairs
Bodega
Boutique owner
Chemicals
Chinese food take-out service
Clothing Store
Coffee shop owner
College food delivery service
Delicatessen
eBay Business
Electric Car Charging Station
Fishing supplies
Fish farm
Gas Station
Gift basket Service
Gift shop
Grocery Store
Homemade foods
Janitorial supplies
Jewelry store
Pizza parlor
Posters
Restaurant
RV Park
Shoe Store
Sales
Business broker
Manufacturer's sales representative
Network marketing business
Real estate sales & rentals
Telemarketing service
Sales coach or trainer
Direct selling
Printer toner recharging
Sales training
Start an LLC in Your State
When it comes to compliance, costs, and other factors, these are popular states for forming an LLC.