40 Best Sad Movies on Netflix 2022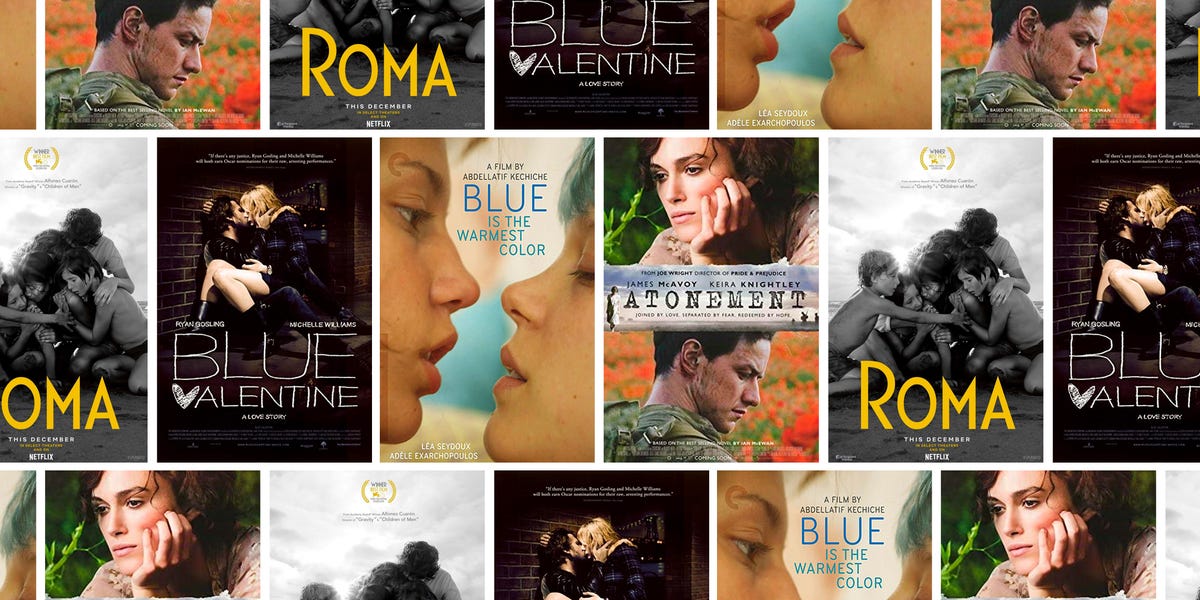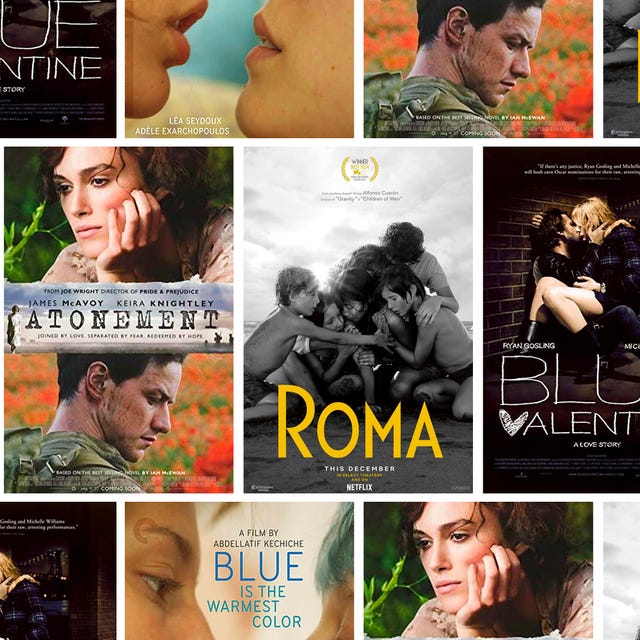 Courtesy
There's nothing that salt water can't solve–whether that's sweat, seawater, or yes, tears. Sometimes a cathartic cry really is the best medicine. And, in our humble opinion, movies provide the optimal means to bring you to the brink of tears. Thinking too much about your own life or the real world? Dangerous. Perhaps it's better to leave it up to the Nicholas Sparks and Jean Valjeans of the world to make you emotional. Whether you're looking for a happy cry or sad cry, anticipated tears or surprise tears, we've got you covered with an all-encompassing list of tear-jerkers to accommodate your every weepy mood.
Below, find the saddest films you can stream on Netflix—just make sure the Kleenex are in reach–these flicks are guaranteed to make even the most reluctant crier sniffle.
Advertisement – Continue Reading Below
Pieces of a Woman
WATCH NOW
This film depicts the heartbreaking grief one woman (Vanessa Kirby) is left with after a homebirth ends in devastation. Pieces of a Woman depicts the aftermath and the impact on her relationships with her family and partner, played by Shia LaBeouf.
Tell Me Who I Am
WATCH NOW
This true story is as heartbreaking as it is terrifying. After a motorcycle accident, Alex's memory is erased. His twin brother Marcus becomes a historian of sorts, telling Alex the story of their lives. The film depicts Marcus grappling with whether his brother is better off not remembering certain details of his past.
Someone Great
WATCH NOW
Jenny, a music journalist who's only days away from moving across the country for a job at Rolling Stone, gets surprise-dumped by her long-term boyfriend, prompting a weekend of adventure, healing, and a lot of tears.
Marriage Story
WATCH NOW
Noah Baumbach's Marriage Story doesn't rely on intense dramatics or divorce cliches to bring tears to your eyes; it's his ability to tell the story of love and loss in real terms that makes this movie so powerful.
Blue Is The Warmest Color
WATCH NOW
Two young girls fall in love as they come of age in this intense and deeply-emotional French drama.
Lost Girls
WATCH NOW
After her own daughter goes missing, a woman takes investigations into her own hands, leading police to unsolved cases of murdered sex workers.
Dear John
WATCH NOW
Starring Channing Tatum and Amanda Seyfried, this romantic drama/war film takes place across seven years, detailing the relationship between a soldier and a college student, who stay in touch almost exclusively through love letters.
Moonlight
WATCH NOW
This Academy Award-winning coming-of-age drama takes viewers through three stages of the main character Chiron's life, as he deals with sexual identity, endures physical and emotional abuse, and reaches adulthood in Miami.
Freedom Writers
WATCH NOW
When assigned to teach a group of "at-risk" students in a racially divided high school, one teacher begins to connect with her class through reading and writing, giving them a means for expression and a new lease on life.
The Pursuit of Happyness
WATCH NOW
As a single father struggling to make ends meet, Chris Gardner battles with losing his home, navigating a new career, and keeping his son in good spirits amidst the chaos of life.
Roma
WATCH NOW
This Alfonso Cuarón film details the life of an indigenous woman who works as a live-in maid for a middle-class family over the course of a year, through domestic and political unrest.
One Day
WATCH NOW
Em and Dexter meet on the night of their college graduation and instantly form a bond which follows them for two decades. See how their relationship evolves as they meet up once a year, every year for twenty years. They navigate their feelings for one another, and your heart breaks in the process.
Charlie St. Cloud
WATCH NOW
While grieving for his late younger brother, Charlie is granted the gift of being able to still see him. But once he has become a recluse, trapped living in the past to keep his brother's memory alive, Charlie is forced to decide whether he can move forward and rejoin the world—at the cost of being able to see his brother again.
Seven Pounds
WATCH NOW
Seven Pounds grapples with Ben's (Will Smith) quest for moral atonement for a dark secret from his past by seeking to change the lives of seven people.
Room
WATCH NOW
Ma (Brie Larson) and her young son, Jack, have been kept captive in a small room for years. Though Ma has done a good job of creating a nurturing environment (in spite of harrowing conditions) for her son–who knows of nothing else but the room–when they're finally able to escape their adjustment to the real world may be the most challenging struggle yet.
Blue Valentine
WATCH NOW
An examination of Dean and Cindy's stagnant marriage will lead to re-charting all the little moments throughout their relationship. Michelle Williams and Ryan Gosling star in the profoundly sweet but honest film about whether or not love can be enough.
Lion
WATCH NOW
Saroo (Deve Patel) was adopted by an Australian family after being separated from his family in India when he was five years old. Now as an adult he struggles with the desire to seek his lost family while holding onto the love of his new one.
About A Boy
WATCH NOW
A young boy named Marcus is facing a tough reality: he marches to the beat of his own drummer and is thusly picked on at school all while dealing of the stark realities of having a mother who is suicidally depressed. But then he meets an immature bachelor named Will, played by Hugh Grant, who has never had to worry about anything. They form an unlikely friendship, and through it, both grow as people.
Schindler's List
WATCH NOW
The Spielberg-directed drama is based on the true story of the German businessman, Oskar Schindler, who saved the lives of thousands of jewish refugees during the Holocaust.
Mudbound
WATCH NOW
When two soldiers return home from World War II, they form a bond over their wartime experiences that supersedes the bred prejudice in their small town in Mississippi. But when their friendship contrasts with the strict segregation laws they are hit with the stark reality of the Jim Crow south.
The Boy in the Striped Pajamas
WATCH NOW
After Bruno moves to Poland during World War II, he makes friends with the boy on the other side of his fence—a Jewish prisoner at a concentration camp. The boys are still young enough to not fully grasp the horrors of war and human cruelty, but as Bruno spends more time with his friend he begins to doubt the rhetoric he's been taught. Here, war is scene through the eyes of a child — and it's heartbreaking.
The Lighthouse of the Orcas
WATCH NOW
The Spanish film shows the boundless limits of a mother's love when a desperate mother travels to Argentina with her autistic son to see a pod of orcas —the only thing he's expressed emotion towards.
The Spectacular Now
WATCH NOW
The Spectacular Now is the coming-of-age story whose sadness lies in authentic restlessness of two teenagers living in a small town: one of whom has bigger dreams, the other who is stagnating.
To The Bone
WATCH NOW
A young woman is struggling to deal with her anorexia until she is transferred to a group home where an unconventional doctor challenges her to overcome her disease by facing the true force within herself.
A Little Princess
WATCH NOW
Sara, the daughter of a wealthy ship captain has grown up treated like a princess. But she is forced into working as a servant at her former boarding school when her father goes missing in World War I.
Despite falling upon desperate times, Sara holds fast to the idea that every girl deserves to be treated with dignity and doesn't let the cruelty of the headmistress stamp out her imagination.
Always
WATCH NOW
After Pete, a firefighter-pilot, dies in a crash he comes back as a spirit guide for his replacement, Ted, who is at the very start of his career. As he trains him Pete can see that his girlfriend, who has been unable to let him go, is starting to fall in with Ted.
Secretariat
WATCH NOW
When Penny Chenery (Diane Lane) takes over her father's stables it is not without a hitch: she has no knowledge of the horse-racing world. In the true story of the Triple Crown winner, it's dramatic ups and downs will have you cheering as you reaching for the Kleenex.
The Lovely Bones
WATCH NOW
Narrated by a 14 year old girl who was murdered, Susie Salmon looks down on her family and friends as they grieve her death and search for her murderer.
1 Mile to You
WATCH NOW
High school senior, Kevin, is praised for his running abilities by his new school, but unknown to others it is the only way he can channel the memories of his girlfriend, best friend, teammates, and coach who were all killed in a tragic accident. 1 Mile to You follows his journey through grief as his new coach gives him the strength to move past the depths of his deeply personal tragedy.
White Fang
WATCH NOW
Based on the Jack London novel, White Fang follows a curious wolf dog who encounters three very different masters throughout his lifetime.
This content is created and maintained by a third party, and imported onto this page to help users provide their email addresses. You may be able to find more information about this and similar content at piano.io
Advertisement – Continue Reading Below