Best Cape Coats to Wear Winter 2021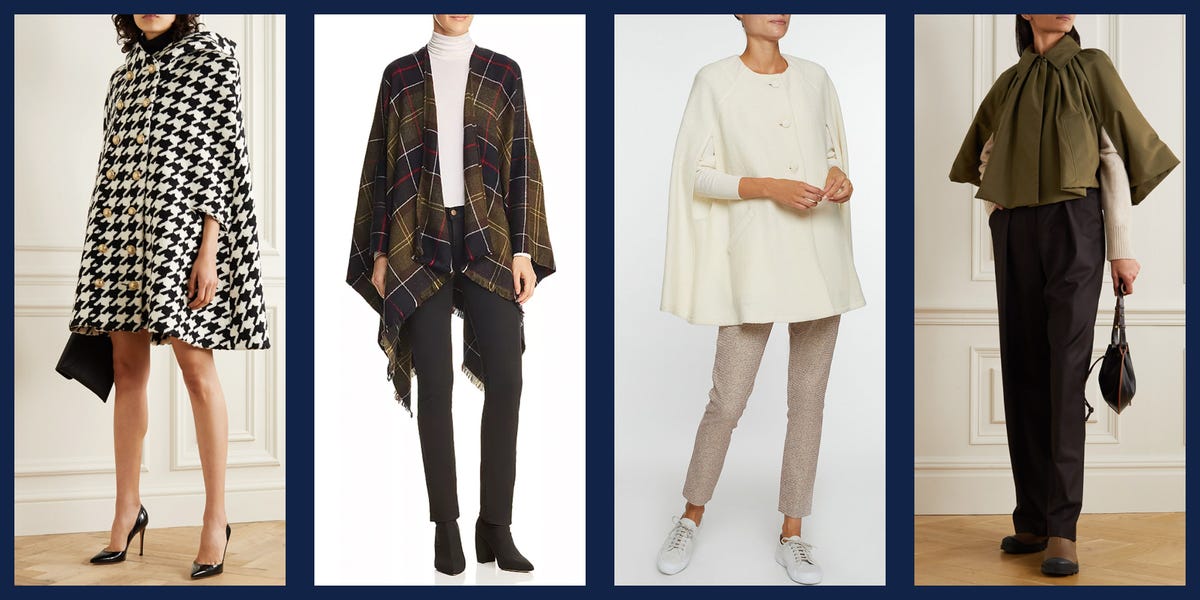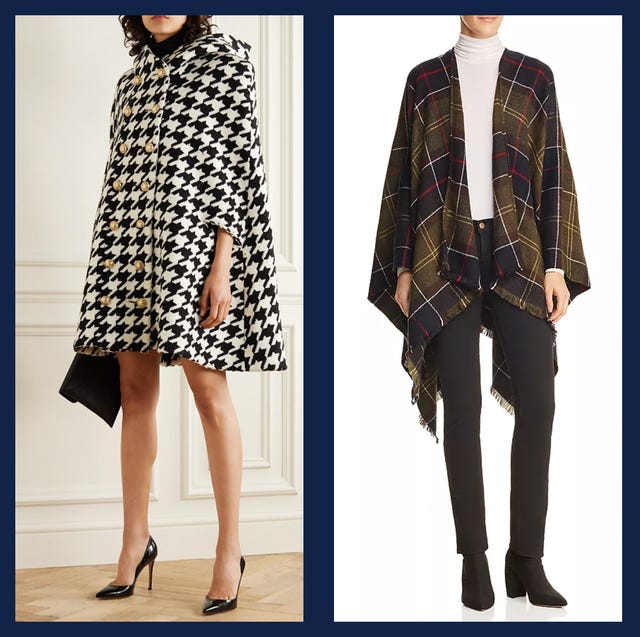 Courtesy
We are headed towards the dimming of the year, and along with less light and earlier sunsets (but hey, also autumn walks and crispy leaves) that means a seasonal chill. Fret not, the drop in temperature serves as an ample opportunity to whip out our favorite statement coats, puffer jackets, killer black booties and winter boots— all elements that take everyday dressing to the next level.
We may no longer be confined to the possibility of only socializing outdoors, but if we learned anything in the last two years its that every time you leave the house is an opportunity to wear a killer topper. It so happens that just as fabulous as the coat or the ornate jacket, or even a stylish knit, is the cape. Not only can the sleeveless cap-coat provide a visual departure from your mundane jacket, but they are just so darn elegant (just ask the royal family). Better still: whether you fancy feminine lines or gravitate towards military or utilitarian shapes, or perhaps love a classic check or a timeless tartan, capes are just another way to iterate on those style tentpoles in a way that feels fresh and new.
Here, we show you our favorite cape coats and fashions, from the classic wool number, to perfect plaids, and even a trench coat version too.
Advertisement – Continue Reading Below
Giulia Cream Cape
Update your winter whites with a classic feminine cape with mod details. Think: Jackie Kennedy.  
Hooded houndstooth wool-blend cape
If you fancy a bold houndstooth print and bright gold details, opt for this hooded Balmain number. 
Quilted Collar Wool Blend Cape
Combine two trends in one with a sleek wool cape complete with a quilted collar. 
Dinner Cape Coat
Take the royals favorite way to wear a formal look and give it a go instead of your usual blazer. Trust, you will turn heads.  
Saint Laurent Leather Trim Cape
Does this shearling cape with leather trim not scream comfort?  
Etoile Gabin Cape
For those who like to head out of the city for the weekend, a woven buffalo wool check cape is a functional piece that looks razor sharp no matter where you wear it. 
Wool Cashmere Double Breasted Cape
Who could resist a bright poppy red take on the cape? Bonus: it's cashmere, so it's perfect for channeling your inner Blair Waldorf.
Women's Tweed Cape
Looking to lean into tweed? Behold, a toggled version that's modern with just a tinge of prep. 
Chartou Batwing Sleeve Hooded Poncho
A simple black cape with a hood, for the days that you just can't be bothered to think about more. 
Staffin Tartan Ruana
Barbour's take on a cape, complete with a waterfall hem. Say no more. 
Check Knitted Cape
The check on this heavier cape screams royalty, not to mention the posh clasp at the top. Take this for a spin once we hit October and you'll be guaranteed to wear it well through the holiday season.
Military Knit Cape
When in doubt, take a page out of Kate Middleton's book and go with a military inspired theme. 
All Over Geo Jacquard Knitted Military Cape
Want to add a little something to your all black ensemble? The answer is a jaquard knitted geometric cape. 
Black Leather Button Detail Cape
If you're not in the market for a new leather jacket, you may just be in the market for a leather cape. Think of the sleek ensembles you'll have remixed just by throwing them over your shoulder. 
Trench Coat Cape
If anyone is known for their iconic cuts it's Alaïa, so why not lean into that trust and get the Alaïa take on the classic black cape. 
Lecce Doppio Cape Coat
The cut and fluid silhouette of this piece makes one yearn for long, crisp walks in the park.  
This content is created and maintained by a third party, and imported onto this page to help users provide their email addresses. You may be able to find more information about this and similar content at piano.io
Advertisement – Continue Reading Below