Craftaholics Anonymous® | Craft Cabinet: The CraftBox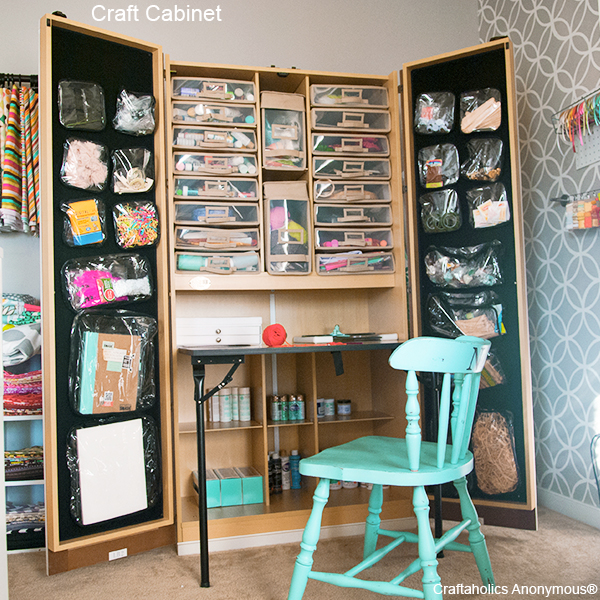 Happy Friday! Today is the final day of the Crafting Organization Week! Today we're talking about craft cabinets. The  nice thing about them is you can shut the door and hide all the supplies inside a gorgeous piece of furniture. That way you can store all your craft supplies in any room in your house. Like your front room, dining room, or even your bedroom. Its like hiding your craft addition in plain sight! haha.
Craft Cabinet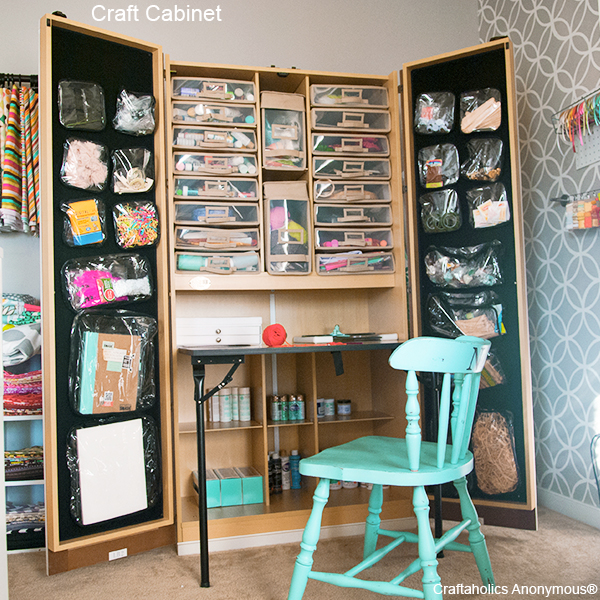 This craft cabinet in my craft room is made by The Original Scrapbox. Its a little smaller than the WorkBox, but still has many of the same features without all the bulk. The CraftBox has a pull out desk so you can open up your box and everything you need to craft is right there. There are holes in the back so that you can run the cords of your digital cutter and other crafting tools down to the outlet.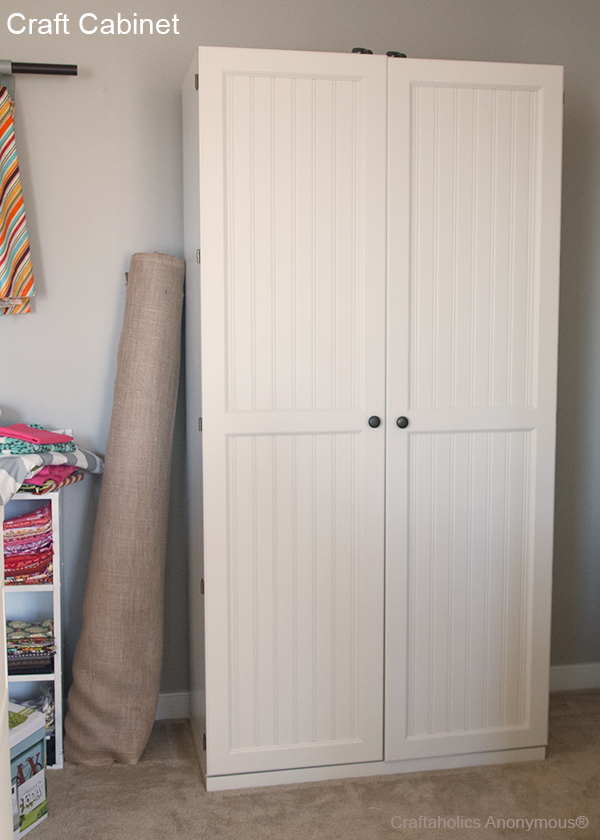 When you close The CraftBox, it measures: 36″W x 18″D x 72″H. I love the bead board finish! Very classy. Plus the metal knobs are stylish, so this piece can easily fit in with your living room decor.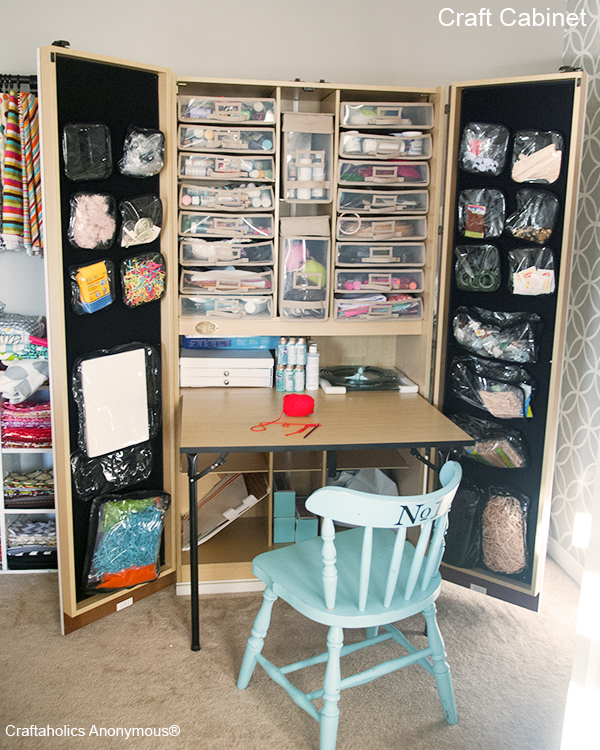 I love the clear storage bins and pockets. That makes it easy to quickly find the craft supplies I'm looking for. This cabinet holds paint, yarn, crochet hooks, clothespins, popsicle sticks, embroidery hoops, scrapbook embellishments, rafia, googley eyes, buttons, and so much more!
Would the CraftBox help you organize your crafting supplies? It sure helps me!
disclosure
Crafting Organization Week
Did you miss the other 4 days of Crafting Organization Week? If so, here's what you missed!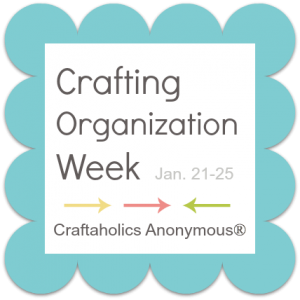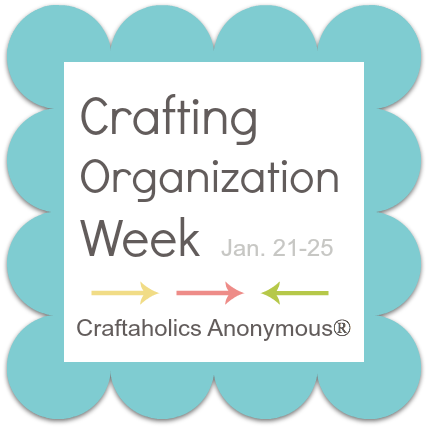 Day #1: WorkTop Giveaway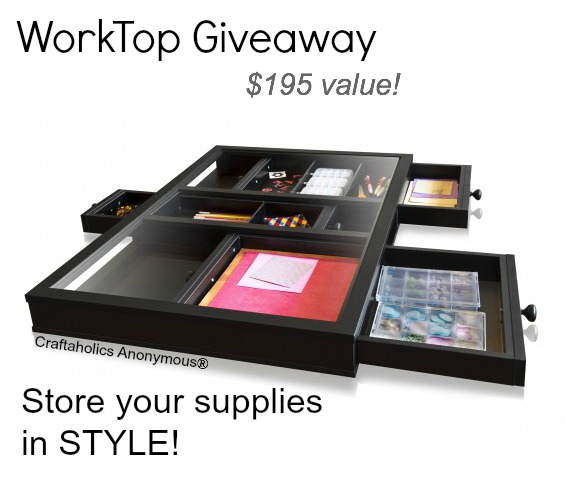 Day #2: Craft Rooms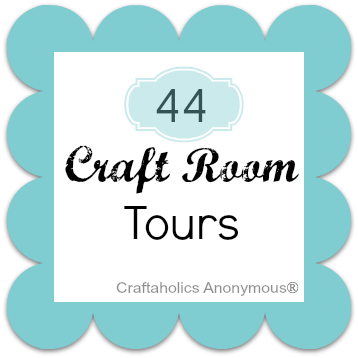 Links to 44 Craft Room Tours: The comprehensive list of craft rooms and creative spaces featured on Craftaholics Anonymous®!  There are 44 different spaces that are all different sizes and budgets. It is definitely a huge resource to anyone planning their current or future craft space! Don't miss this post!
Day #3: Sewing Desks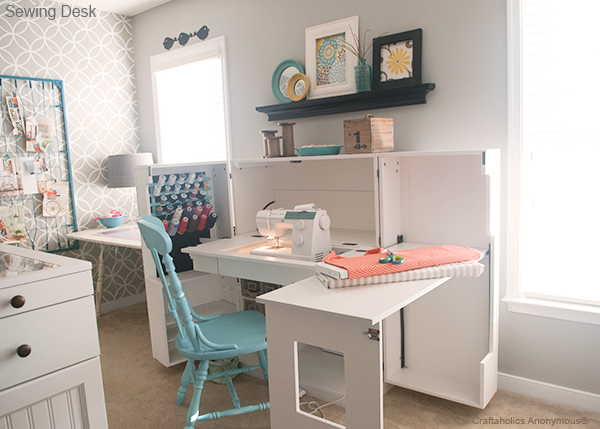 Discussion of Sewing desks.
Day #4: Craft Organization ideas + free Color Labels printable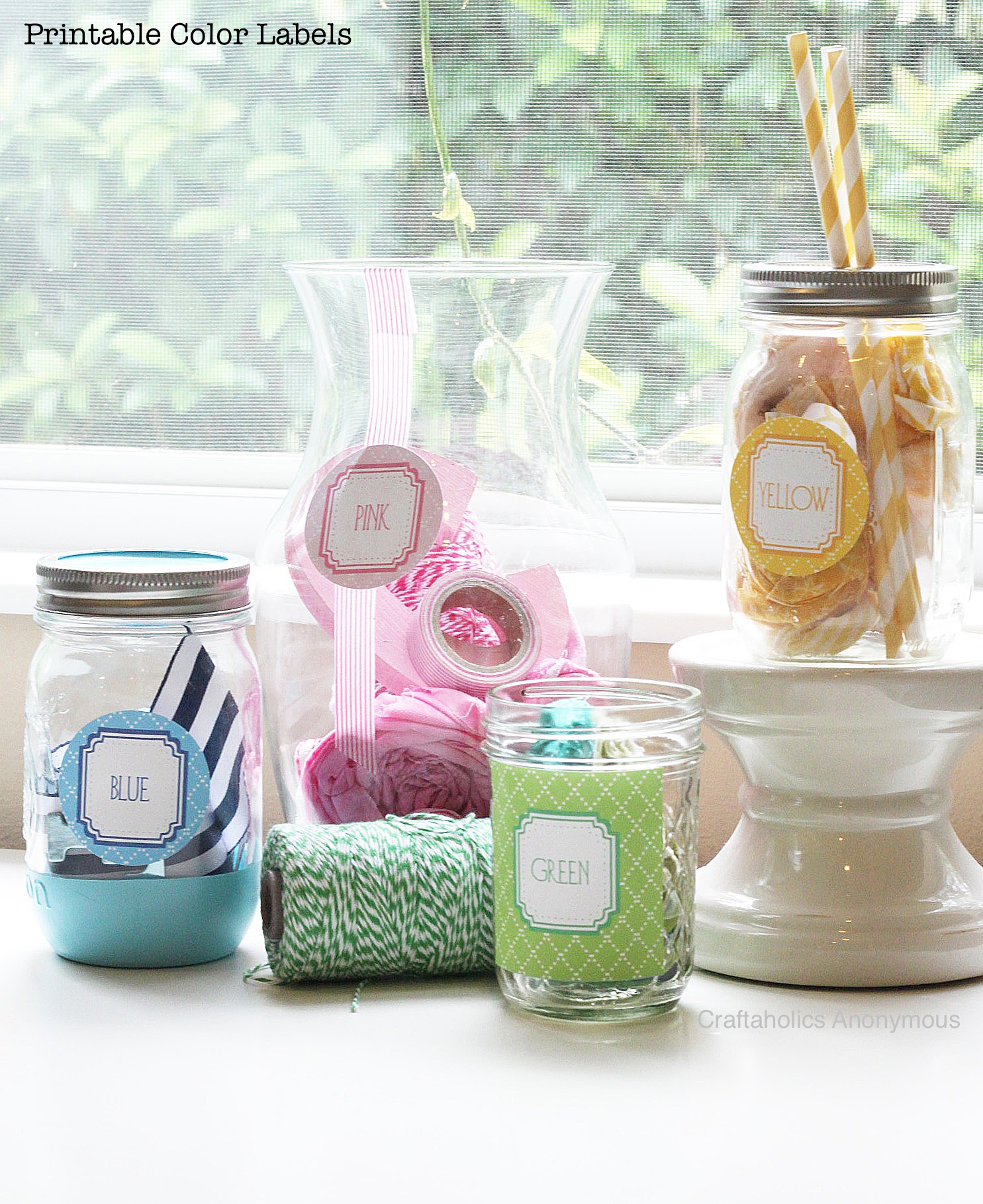 Your craft organization ideas + a free color labels printable!
Thank you for stopping by today!
happy crafting,
Linda
Looking for more craft room ideas? Follow Craftaholics Anonymous® on Pinterest!
Share and Enjoy