Craftaholics Anonymous® | Easy DIY Druzy Stud Earrings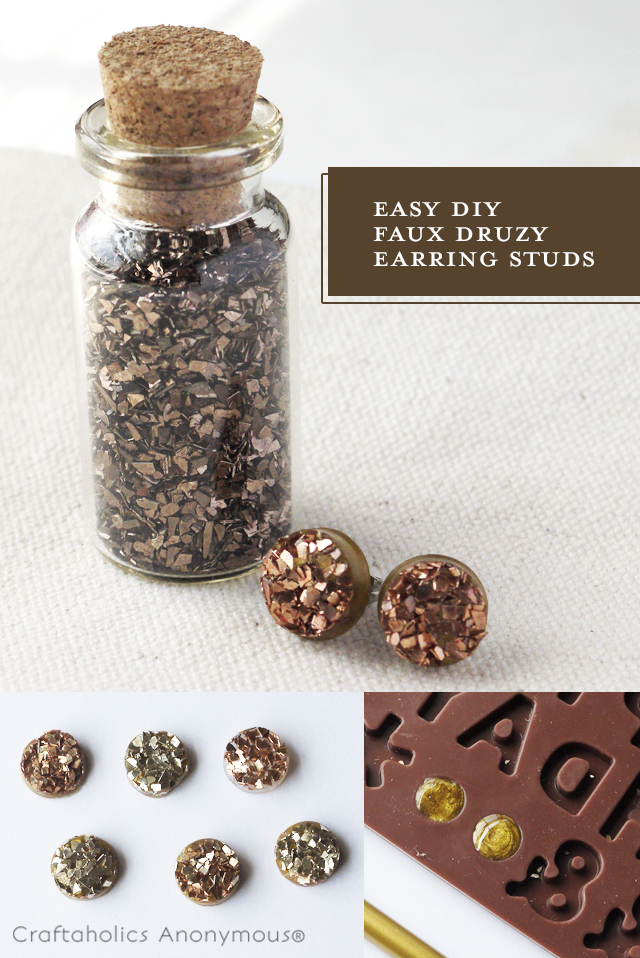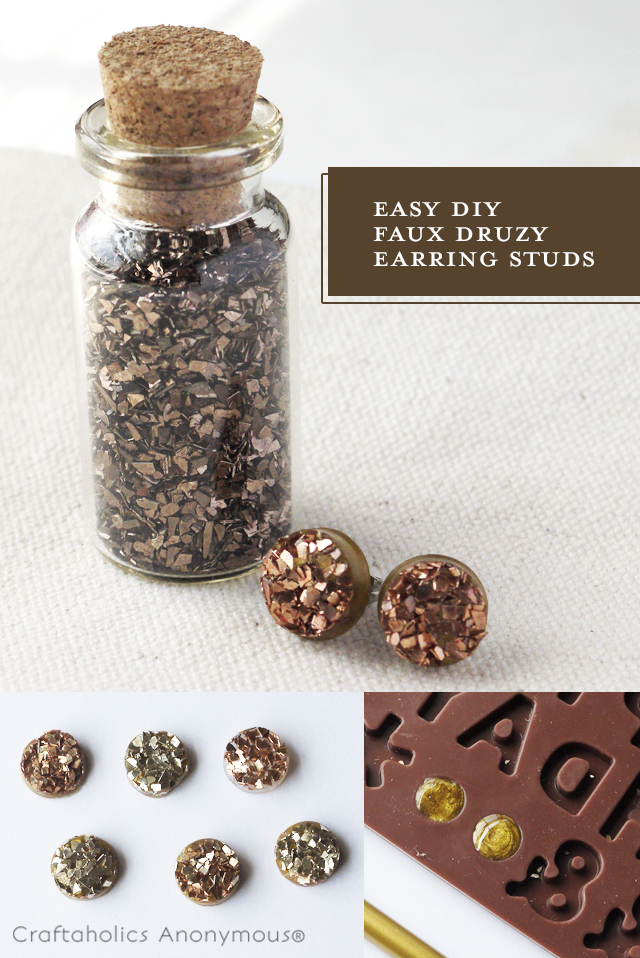 DIY Druzy Stud Earrings
< style="color: #000000;">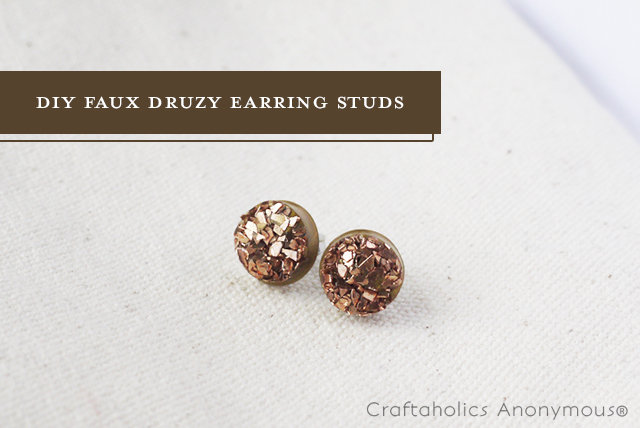 </>
Hi guys! Ready for some accessory DIYing today? It's Aki again from Minted Strawberry – here to share with you a really easy way to make your own faux druzy earrings.
 Even after all these years, I still love the rough look of druzy crystals – I'd take them over smooth stones and crystals any day of the week. A few years ago I shared my own way of making faux druzy pendants, but they involved some glass-shattering and gluing (fun, but not really that easy). Today I'll be showing you a really easy way to replicate the look without having to break any glass.
Have a Craft Question? Post it on our Facebook page and get Answers!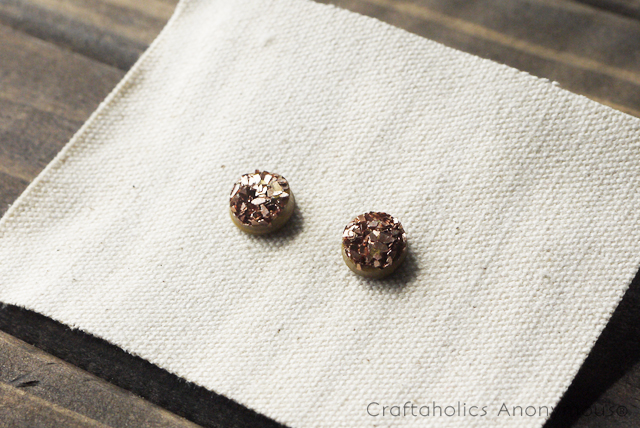 You will need:
DIY Druzy Earrings Tutorial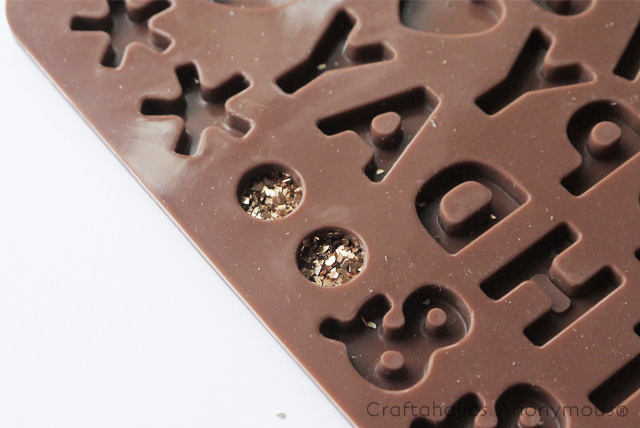 Add some glass glitter to the bottom of your mold – I used a circle shape on a Happy Birthday silicone mold I got for cheap online. Make sure the glass glitter covers the bottom of the mold completely.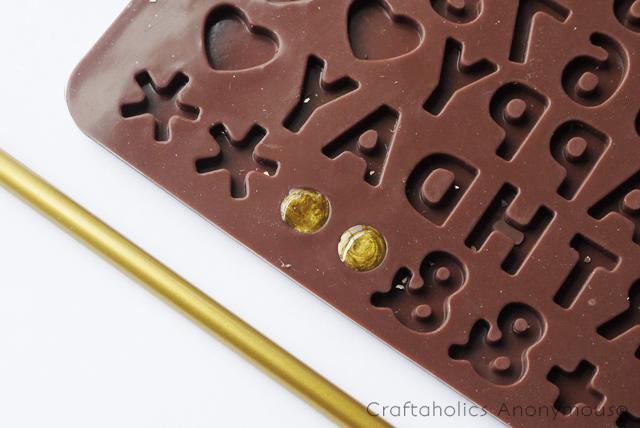 Using Mod Podge mod melts in the same (or at least closest) color as your glass glitter, squeeze some into the mold, covering the glass glitter and fully filling the mold as best as you can. At this point you can stretch your silicone mold a bit to manipulate the melts into crevices or areas you haven't fully covered.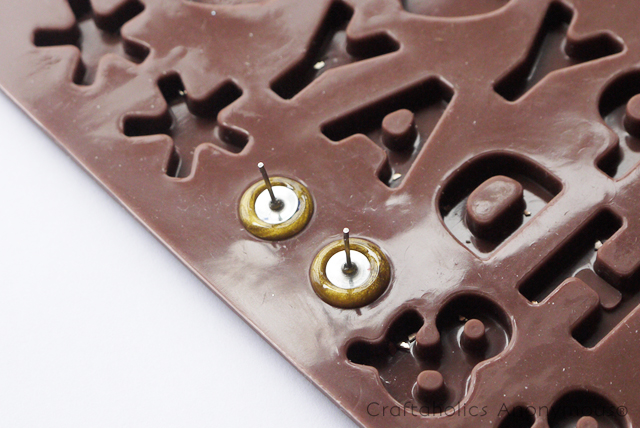 Before the melts dry, stick your earring posts onto the mold.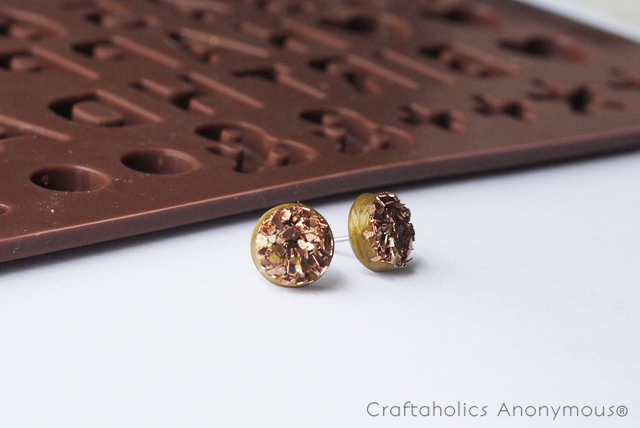 Pop them out and you are done!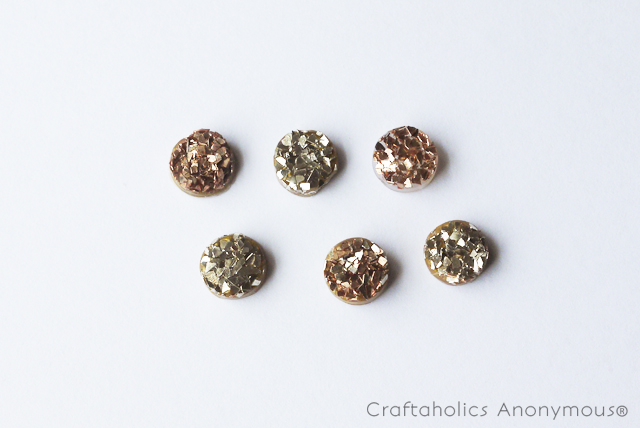 I recommend trying a few of them out first before making your actual earrings. Here are a few I've made without earring posts, I think they turned out quite nice and will be adding earring posts onto them. To do that, just apply a bit of glue melt onto the flat pad of your earring post and stick that on the back of your faux druzies.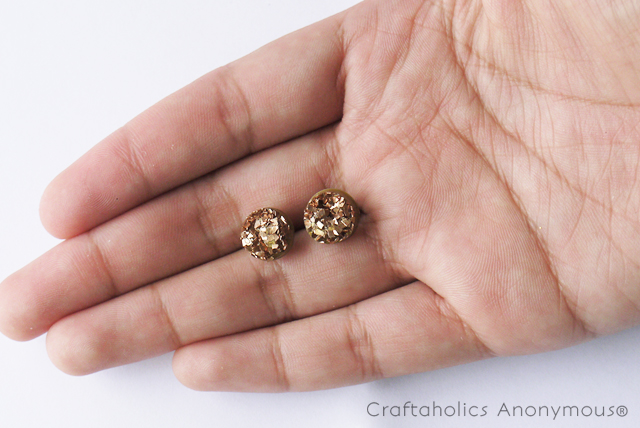 I really like how these turned out even though they were really simple to make.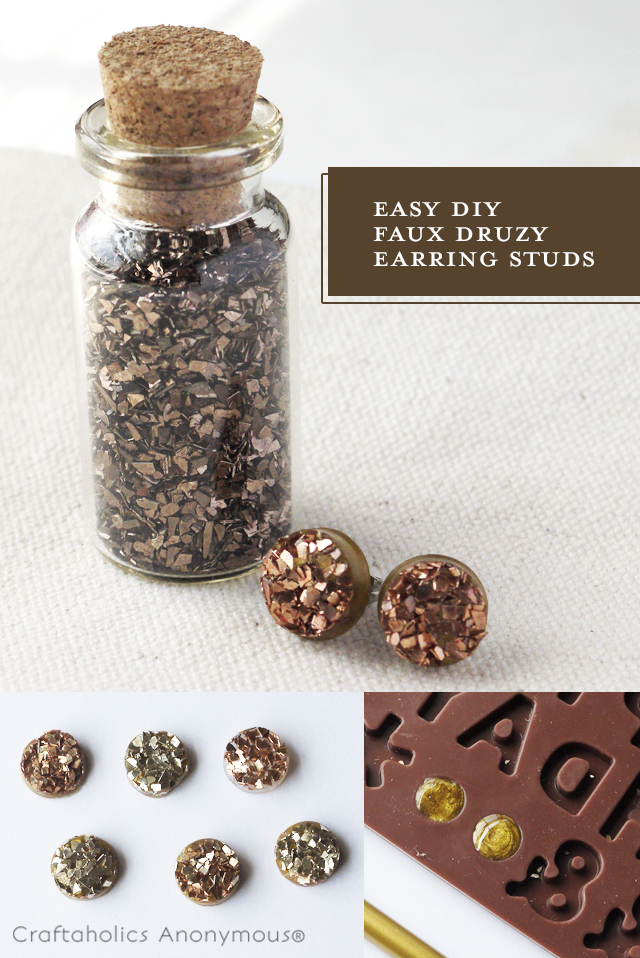 Would you be trying your hand at making them? I hope you would – it's a really fun and simple DIY gift that you can be confident to give to friends and family.
We have gathered loads of more Craft ideas on our Pinterest page. Go check it out!
Share and Enjoy