Craftaholics Anonymous® | Washi Tape Storage Ideas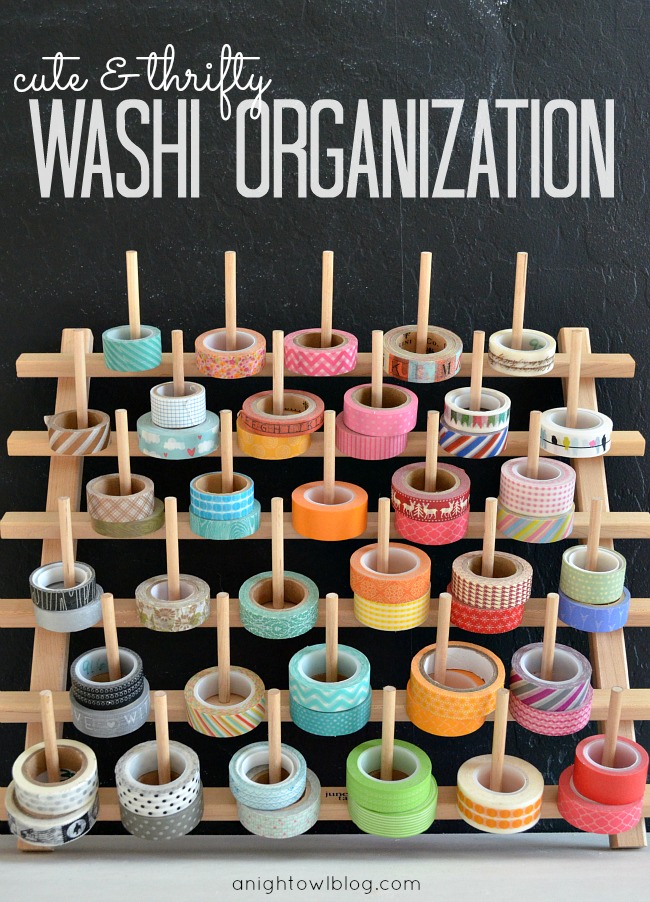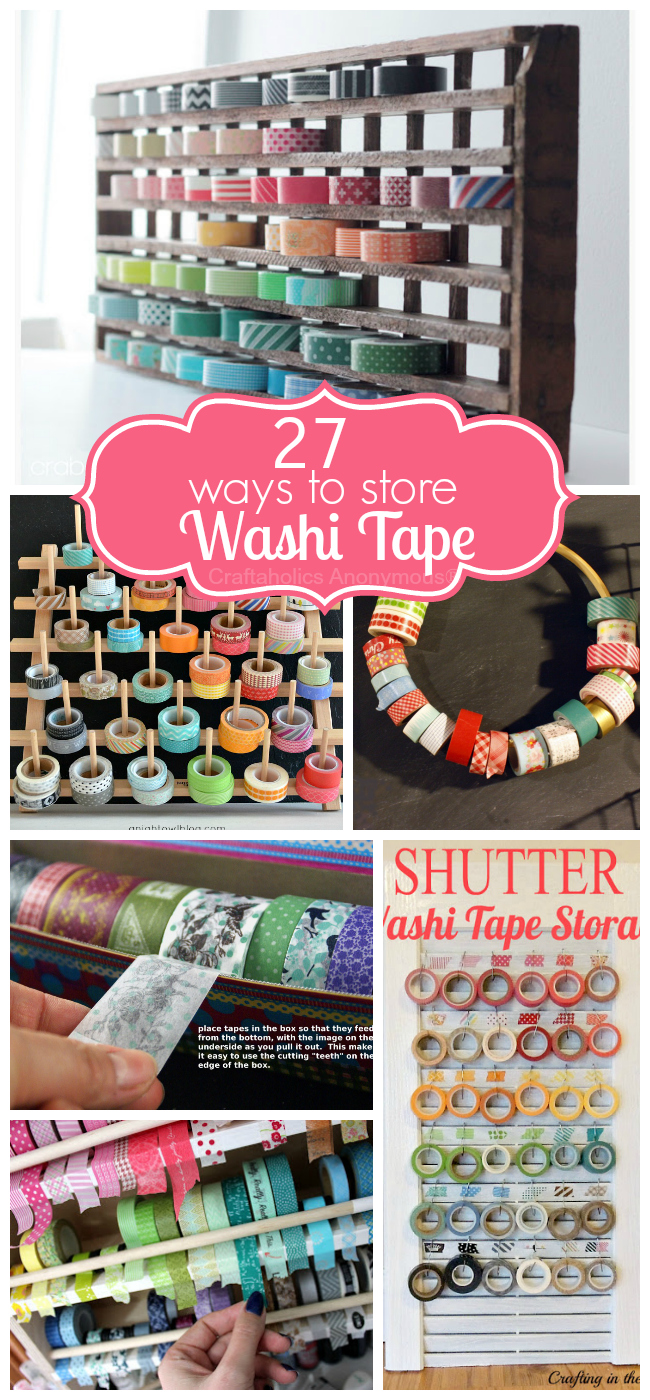 Washi Tape Storage Ideas
Got Washi Tape? Looking for some clever ways for some Washi Tape Storage? Here are 27 ideas on how to organize all that washi tape that will have your collection looking snazzy!
This post was inspired when Heather posted this question on the Craftaholics Anonymous® Facebook page:
"I am looking for some good options to store and dispense washi tape. Any good sites or products with strong recommendations or things I should stay away from? Thanks in advance!"
1. "I store mine in baskets or you can get a tension rod and place the it in a closet or somewhere you can hang it and put washi tape on the tension rod. I've also seen people use old aluminum boxes and covering the box with paper and storing washi tape in that." – Jennifer A.
2. "I just purchased a washi tape holder with a cutting edge at Michael's." – Lindsay R.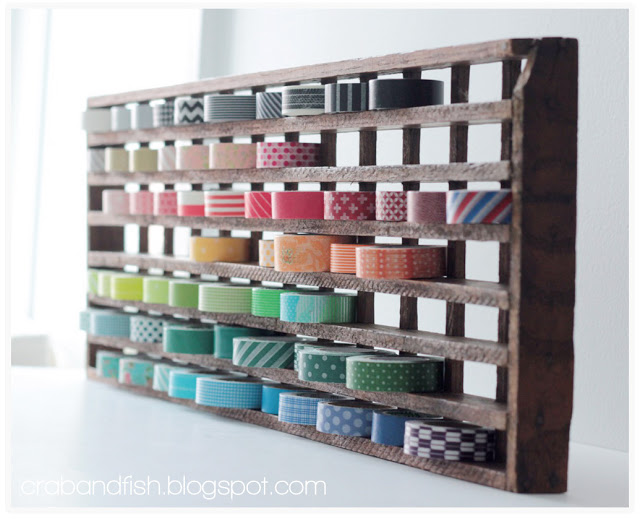 Washi Tape Storage in a Repurposed Floor Grate from Crab and Fish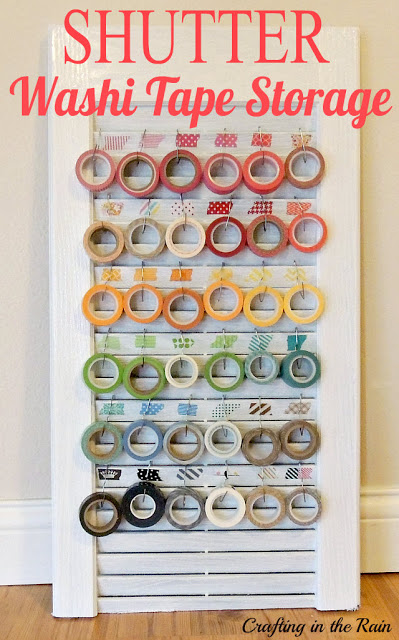 Shutter Washi Tape Storage from Crafting in the Rain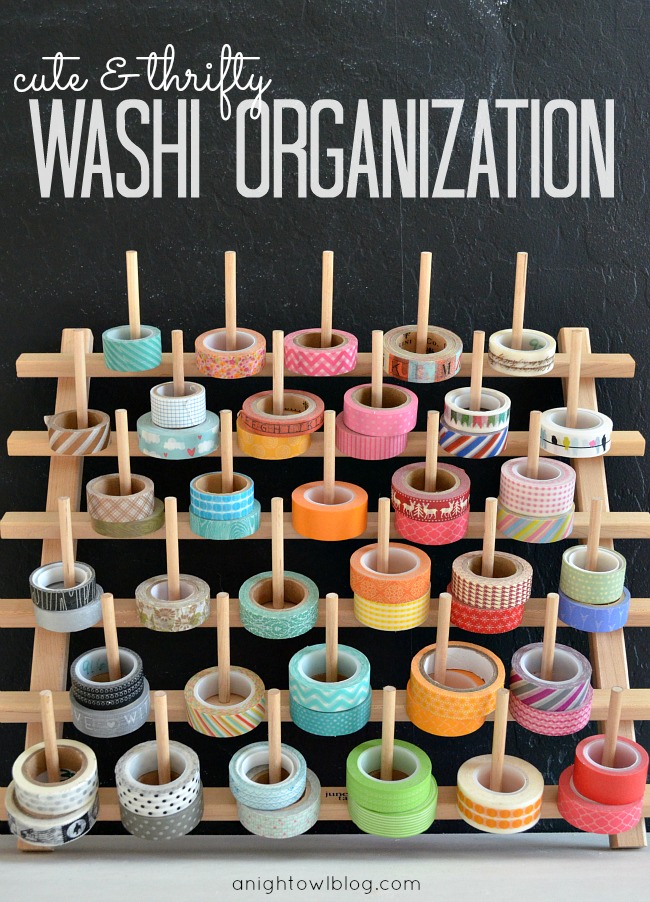 Washi Tape Storage on a Thread Rack from A Night Owl Blog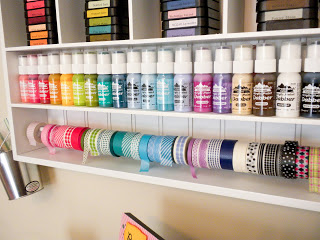 Washi Tape Storage from One Mommy Scrapping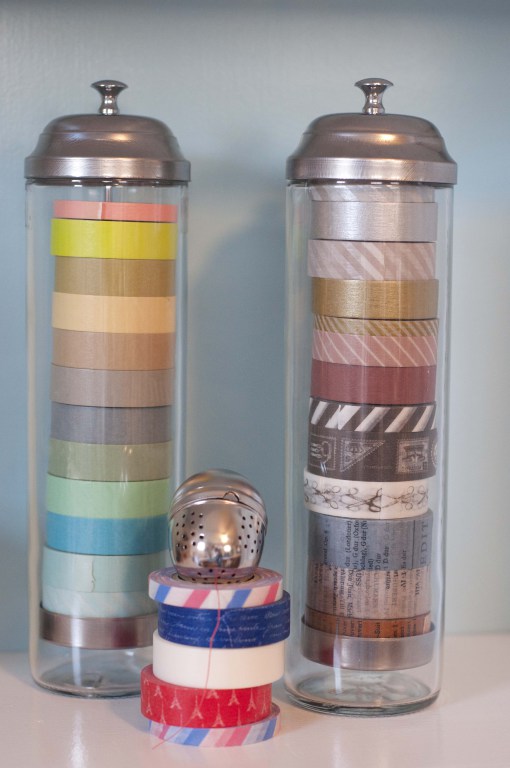 Washi Tape Storage from Safieh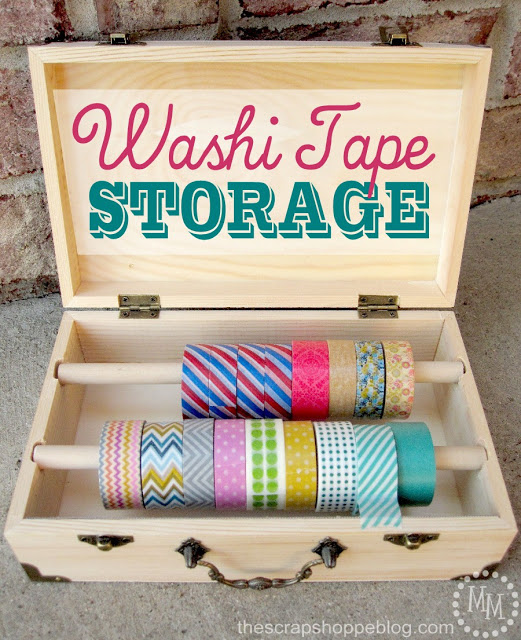 Washi Tape Storage Idea from The Scrap Shoppe
3. "What about fixing a broom handle to two large hooks and sliding them on there. Just cut it to size!" – Doreen W.
4. "My daughter uses mug trees." – Clairlyn F.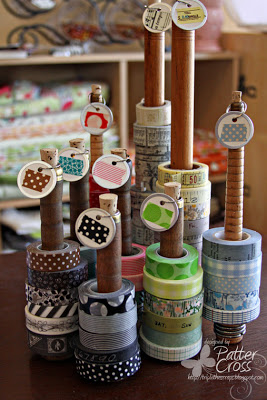 Washi Tape Storage on Spools from Triple the Scraps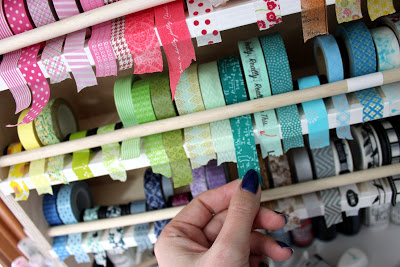 Washi Tape Storage from Going Grey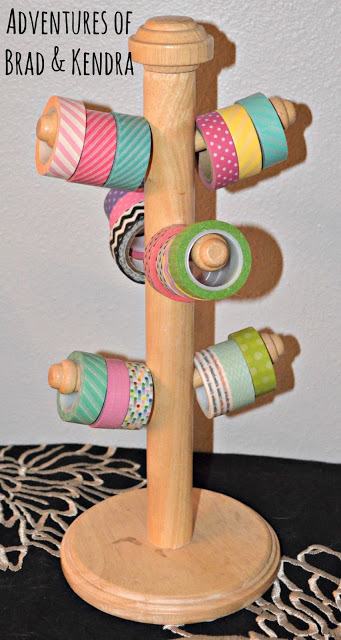 Mug Tree Washi Tape Storage from Adventures of Brad & Kendra
5. "I like the mug tree idea! I store mine in a metal spice rack." – Courtney C.
6. "Can you use rain gutters like you do for ribbon? Then you can pop it in and out easily and it doesn't matter how big or small they get." – Rebecca J.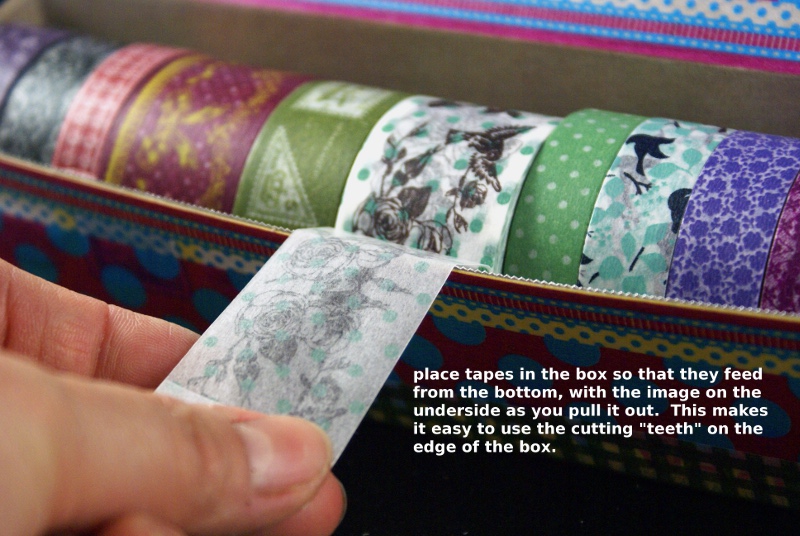 Washi Tape Storage from Repurposed Wrap Dispenser from Kathleen Driggers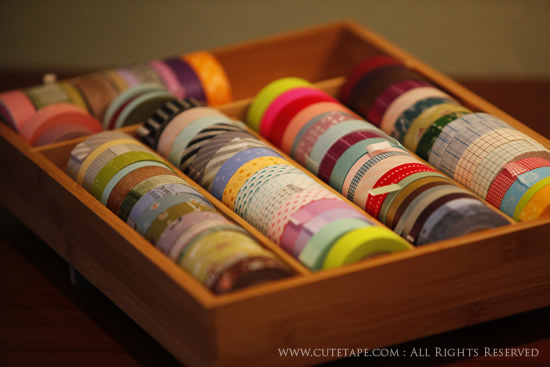 Washi Tape Storage in a Utensil Drawer from Cute Tape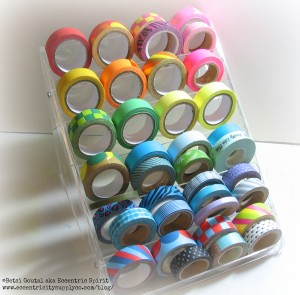 Washi Tape Storage from Eccentric Spirit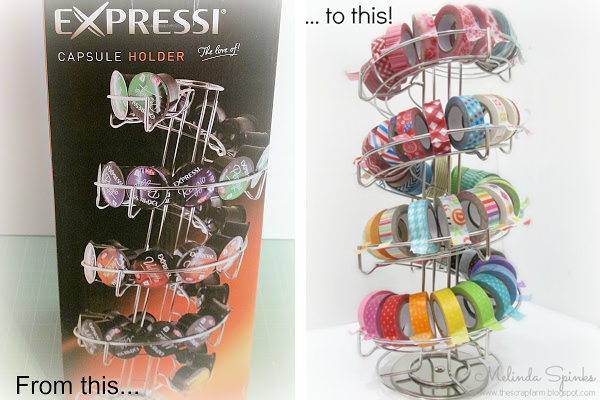 Washi Tape Dispenser from The Scrap Farm
7. "I have been going crazy with Command hooks. You can put up two hooks and put the tape on a dowel and put the dowel across the hooks (like a curtain rod.) You can mount the hooks anywhere: back of doors, walls, wherever your keep your scrapbooking supplies." – Marilyn G.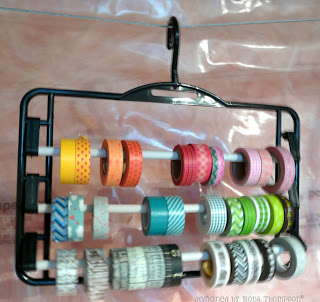 Washi Tape Storage on a Pants Hanger from The Creative Accountant
8. "Use a tape dispenser just like the things you would use clear tape with! Or, make your own with the sharp things from like saran wrap/foil/parchment paper/etc." – Sammi H.
9. "Dollar tree sells regular tape dispensers you can spray paint!" – Ashley E.
Washi Tape Storage in a Repurposed Spice Rack from OHScrap!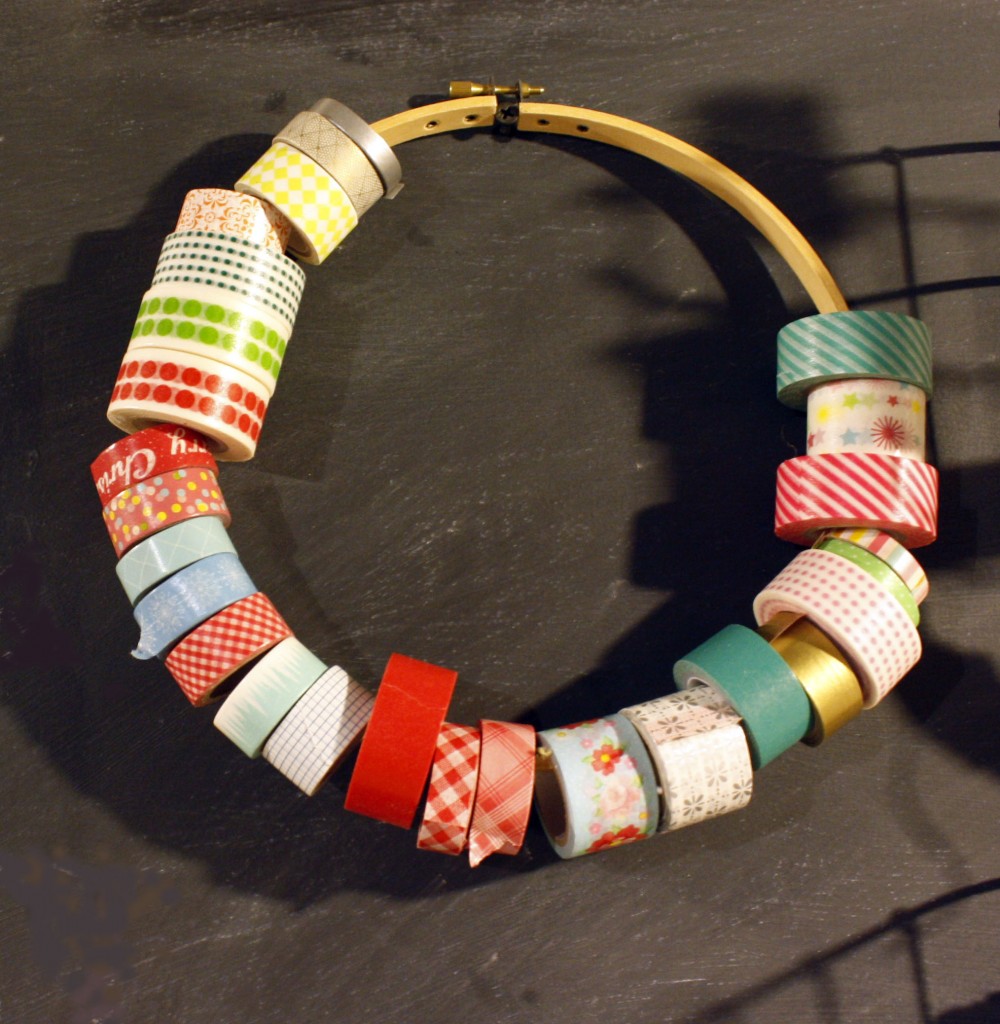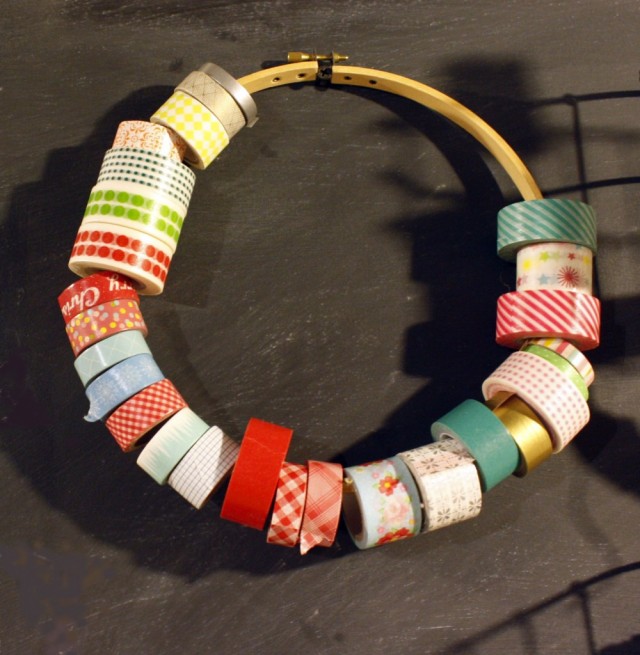 Washi Tape Storage on an Embroidery Hoop from WoollyPetals
10. "I bought an embroidery hoop and undid the top and put all of my Washi tapes on it and then put it back together. I found the plastic ones work best." – Pam S.
11. "Fishing tackle box.I saw a tutorial on YouTube about using one. It held abut 80 rolls. Keeps them beautifully." – Tammy B.
For lots of crafty ideas from crafters just like you, make sure you like the Craftaholics Anonymous® Facebook Page!
Thank you for stopping by today!
happy crafting,
Linda
Share and Enjoy