The 41 Best Romantic Movies of All Time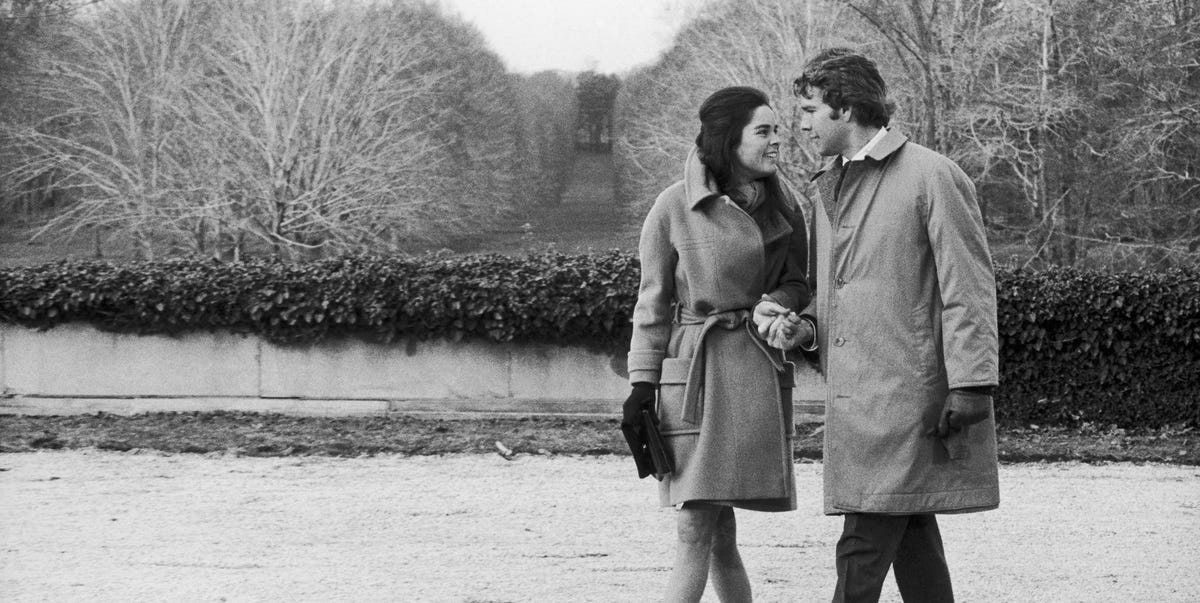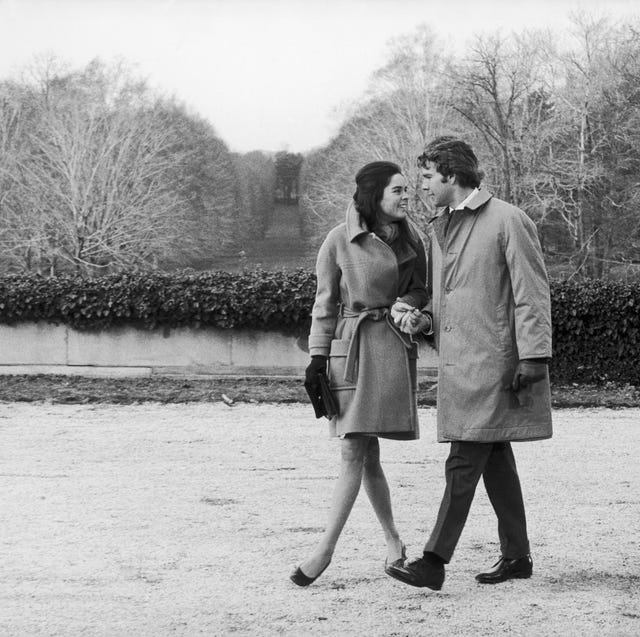 Keystone-FranceGetty Images
Blame it on cuffing season. Or on the fact that Valentine's Day is just a week away. Or maybe you just want something to watch that will make your heart melt (or break). The romance film canon is immense, encompassing all genres from comedies and musicals to tragedies, even thrillers (see: Ghost). Whatever you're in the mood for, we've rounded up 41 of our favorites, from classic '90s rom-coms like Say Anything and Pretty Woman, to tear-jerkers like Blue Valentine and A Star is Born, to groundbreaking LGBT stories like Carol and Brokeback Mountain.
When Harry Met Sally
This 1989 classic (written by Nora Ephron and directed by Rob Reiner) is a genuine, heartfelt, and hilarious portrait of the evolution of a relationship. Harry and Sally (Meg Ryan and Billy Crystal) start off as apathetic acquaintances forced to share a cross-country drive from Chicago to New York in 1977. Over the next 12 years, and thanks to a few serendipitous run-ins, they develop a deep friendship, and then, of course, something more—because as Harry says in the beginning, "men and women can't be friends because the sex part always gets in the way." There are so many gems in this film: Carrie Fisher as Sally's best friend Marie, an iconic soundtrack by Harry Connick Jr., autumn in New York as a backdrop. And who can forget that scene in Katz's Deli? 
If Beale Street Could Talk
Based on the James Baldwin novel, this film takes place in 1970s Harlem and tells the story of a young couple, Tish and Fonny (played by KiKi Layne and Stephan James), whose dreams for their future are shattered when Fonny is wrongfully accused and sent to jail, leaving Tish and their unborn child behind. Barry Jenkins (Moonlight) directed the movie, while Regina King, who plays Tish's mother, won an Oscar for her supporting role. 
West Side Story
Sixty years later, West Side Story still remains one of the most iconic retellings of Romeo & Juliet. Here, Renaissance-era Verona is traded for 1950s New York, where our star-crossed lovers Tony and Maria (Richard Beymer and Natalie Wood) are caught between warring teenage gangs, the Jets and the Sharks. This film adaptation of the 1957 Broadway musical was a critical and commercial hit, and took home 10 Academy Awards, including the ones for Best Picture, Best Director, and Best Supporting Actress (for Rita Moreno). Watch this now in preparation for the Steven Spielberg remake, set to be released this December.
I Am Love
In the first of Luca Guadagnino's Desire trilogy (which ended with Call Me By Your Name), Tilda Swinton is the wife of a Milanese aristocrat who doesn't quite fit into the moneyed stratosphere she has married into, with all of its codes, restrictions, and formalities. Having the resplendent Marisa Berenson as a mother-in-law only adds to the pressure. At a dinner party, she meets a young chef and they soon begin a passionate love affair. Tilda Swinton's sublime performance is reason enough to watch this film, but so is getting a glimpse inside the sumptuous lives (and the fabulous clothes!) of Italy's upper class (the Recchis were based on the aristocratic Castellini Baldissera family, whose homes were used as sets for the movie). 
Before Midnight
The first two films in this Richard Linklater trilogy, Before Sunrise and Before Sunset, get more attention in the romance genre but Before Midnight is remarkable as a portrait of what love means after several years of marriage. By now, we've seen Julie Delpy and Ethan Hawke's Celine and Jesse fall in love in Vienna and rekindle their romance Paris. There's an idealistic tinge to those films, while Before Midnight catches up with them as a married couple with children. Throughout the film, they bicker and they grapple with parenting, career crossroads, and what it means to be committed to one another through life's travails—and perhaps that's the most romantic thing of all. 
Our Souls at Night
Adapted from the novel by Kent Haruf, Our Souls at Night marks the fourth collaboration between Jane Fonda and Robert Redford. They play Addie and Louis, longtime neighbors in a small Colorado town, and both widowed. One night, Addie visits Louis and suggests they sleep together, platonically, as a way to counter their loneliness. Eventually, a romance blossoms between these two septuagenarians, complicated by their adult children (Addie's son and Louis's daughter, played by Matthias Schoenaerts and Judy Greer) who show up and exhume painful family histories. Through it all, Our Souls at Night is an endearing portrait of love, loss, grief, and companionship. 
Sylvie's Love
Tessa Thompson takes a break from world domination on Westworld (and trades sleek CEO attire for period costume) for this charming movie, set in 1950s Harlem. While working in her father's record shop, Sylvie meets jazz saxophonist Robert (Nnamdi Asomugha). Even though she is engaged, the two fall in love, only to have their relationship cut short by Robert's move to Paris in pursuit of his career. Five years later, the two run into each other and get another chance to try again. 
Heartbreaker (L'Arnacoeur)
In this French romantic comedy, Alex (Romain Duris) breaks hearts for a living: he gets hired by concerned third parties to seduce women and get them to break up their no-good significant others, but only when the woman in question isn't happy but doesn't know it yet. Vanessa Paradis plays Juliette, whose wealthy father greatly disapproves of her choice in fiancé and hires Alex to break them up before their wedding in ten days. In order to get close, Alex poses as her hired bodyguard—hilarity ensues and inevitably, the two fall for each other. That the film takes place in glittery Monte Carlo makes it all the more fun. 
Love Story
It's been 50 years since Ali MacGraw and Ryan O'Neal brought us this tragic story about a rich, preppy Harvard athlete who falls in love with a working-class Radcliffe College student, and gives up everything, including his cushy inheritance, to be with her. Factor in a terminal illness, plus this famous line, "Love means never having to say you're sorry," and it's not hard to see why Love Story is still so popular more than half a century later. 
Say Anything
In Cameron Crowe's directorial debut, a middling student (John Cusack) and the class valedictorian (Ione Skye) fall for each other after their high school graduation. Say Anything will remind anyone of young summer romance, and of course there's that boombox scene, the gold standard for all teenage declarations of love. 
Amour
Prepare to be absolutely gutted by this 2012 French film, directed by Michael Haneke, which won the Palme d'Or at Cannes that year. Two French icons, Emmanuelle Riva (Hiroshima mon amour) and Jean-Louis Trintignant (And God Created Woman) play elderly couple Anne and Georges, who are both retired piano teachers. When Anne suffers a stroke that paralyzes one side of her body, Georges becomes her caretaker, and will do whatever it takes to keep his promise to his wife that he won't her to a nursing home.
Black Orpheus
The tragic tale of Orpheus and Eurydice is reimagined in a new setting: the favelas of Brazil during Carnaval. For those in need of a Greek myth refresher: after his wife Eurydice dies from a snake bite, Orpheus, the legendary musician and son of Apollo, goes to Hades to see her. Hades, moved by Orpheus's lyre, tells him he can have Eurydice again, but she must follow him out of the cave and Orpheus must never look back until they are both back in the light. Afraid the god may have deceived him, Orpheus looks back before they are both out of the underworld and his wife is lost to Hades forever. This 1959 adaptation, which won the Palme d'Or at Cannes,  also introduced the world to bossa nova, thanks to Luiz Bonfá's hauntingly beautiful classic: "Manhã de Carnaval."
Silver Linings Playbook
In this 2012 David O. Russell movie, Pat (Bradley Cooper) has lost his job and his wife, and, after a brief stint in a mental institution for his bipolar disorder, has moved back in with his parents (Robert De Niro and Jacki Weaver). He soon meets Tiffany (Jennifer Lawrence), a widow who offers to help Pat win his wife back if he'll do her one favor: be her partner in an upcoming dance competition. Adapted from Michael Quick's 2008 novel, Silver Linings Playbook was nominated for numerous awards, and won Lawrence her first Best Actress Oscar. 
To All the Boys I've Loved Before
This 2018 Netflix original (and the first of three films in the series) is an adaptation of Jenny Han's popular YA novels about a shy teen, Lara Jean (Lana Condor), who writes a love letter to each of her past crushes. They're never meant to be sent but her mischievous little sister mails them out. Yes, this is a teen flick, but To All the Boys I've Loved Before is so wonderfully nostalgic that it appeals to everyone. Plus, the movie gets extra points for its Asian-American lead. 
Blue is the Warmest Color
This French film, which was the first to win a Palme d'Or at Cannes for both the director and lead actresses (Léa Seydoux and Adèle Exarchopoulos), was controversial for its graphic, and very long, lesbian sex scenes. But that's obviously not what makes this such a great movie. Blue is the Warmest Color is a heartbreaking coming-of-age tale about an introverted teenage girl, Adèle (Exarchopoulos), who discovers love, sexuality, identity, and heartbreak for the first time, after meeting the enigmatic artist Emma (Seydoux). 
Loving
Loving is based on the true story of Richard and Mildred Loving, the plaintiffs at the center of Loving vs. Virginia, a landmark Supreme Court decision in 1967 that invalidated state laws prohibiting interracial marriage. Ruth Negga and Joel Edgarton were nominated for numerous awards for their portrayal of this real-life couple who were willing to risk everything to be with each other.  
La La Land
As much as this Damian Chazelle-directed musical film is about love—between an aspiring actress (Emma Stone) and a budding jazz musician (Ryan Gosling)—La La Land, which earned its director and leading actress Academy Awards, is also a love letter to L.A. and a beautiful tale about following your dreams—and the sacrifices that come with it. 
Casablanca
Who hasn't, at one point or another, quoted a line from this 1942 classic? Filmed and set during World War II, Casablanca ranks as one of the greatest films in history. Humphrey Bogart plays American expat Rick Blaine, who owns a nightclub in Vichy-controlled Casablanca frequented by everyone from German officials to refugees trying to escape to America. One night, his former lover Ilsa (Ingrid Bergman) appears with her husband Victor (Paul Henreid), a fugitive Czech Resistance leader—they are in need of transit letters, which Rick has, that would allow them to travel freely through German-occupied territory. And so Rick must choose between winning back his lover or helping her escape with her husband. 
Eternal Sunshine of the Spotless Mind
If you could erase all memories of a relationship that ended in heartbreak, would you? That's the central philosophical question of this unique story starring Jim Carrey and Kate Winslet. After learning that his girlfriend Clementine has erased all of her memories of their relationship, Joel undergoes the same procedure. During the process, he re-lives their past, including all the happy memories, and begins to forget the woman he loves. 
Notting Hill
Nineties rom-com queen Julia Roberts goes meta in this 1999 classic, where she plays a Hollywood actress with whom Hugh Grant's character, a recently divorced independent book store owner in the titular London neighborhood, falls in love. Her high profile life, one full of tabloid scandals and relentless paparazzi, presents plenty of obstacles for their relationship. But, this being a Hollywood fairy tale, the couple find a way to live happily ever after.
The Notebook
Of all the Nicholas Sparks movie adaptions out there, The Notebook remains the most iconic. Maybe it has to do with the electric chemistry between Rachel McAdams and Ryan Gosling. Or the quintessential romance genre trope: a girl and a guy falling in love despite everything that tries to keep them apart, whether it's disapproving parents or World War II. Then add in to the mix titans James Garner and Gena Rowlands as the older Noah and Allie. Be prepared to cry, a lot. 
The Big Sick
Loosely based on the love story between Kumail Nanjiani, who plays the main character Kumail, and his real-life wife Emily V. Gordon, The Big Sick is a heartfelt romantic comedy about a budding stand-up comedian-slash-Uber driver, who must somehow overcome his parents' traditional expectations—that he marry a fellow Pakistani woman that they'll set him up with—in order to be with Emily (Zoe Kazan), a white psychology student he meets after one of his shows. Eventually, their cultural differences prove to be too much and Kumail and Emily break up, but things get much more complicated as Emily suddenly becomes very ill and falls into a coma, and Kumail finds himself developing a strong bond with her parents, Beth and Terry (Holly Hunter and Ray Romano). 
The Way We Were
This 1973 film set during the post-WWII era, starring Barbra Streisand and Robert Redford, is the story of how two wildly different people—she a politically active Marxist Jew, he a carefree WASP—could fall in love and do everything they can to make their relationship work. It's also enough to watch for the soundtrack alone—The Way We Were won the Oscars for Best Original Score and Best Original Song for the Barbra Streisand theme song. 
The Umbrellas of Cherbourg
This Jacques Demy-directed 1964 musical stars Catherine Deneuve as Geneviève, a young girl who works in her mother's tiny umbrella shop in the town of Cherbourg in Normandy, France. She falls in love with an auto mechanic named Guy (Nino Castelnuovo), but the young lovers are soon separated when he is drafted to serve in the Algerian War and Geneviève, pregnant with Guy's child, is left behind to decide whether to wait for him or move on with an eager, wealthy suitor. Damian Chazelle has stated that this film, which launched Deneuve's stardom, was a major influence for La La Land. 
Titanic
The most tragic cruise ship sinking in history provides the historical backdrop of this epic romance, in which Leonardo DiCaprio and Kate Winslet play Jack and Rose, two people from very different social strata who fall in love aboard the doomed RMS Titanic. This James Cameron-directed classic won 11 Academy Awards, tying Ben-Hur (and later, The Lord of the Rings: The Return of the King) for most Oscars won by a single film, and was, at the time, the highest grossing film and the most expensive film ever made. And any millennial who grew up watching the film surely has Celine Dion's theme song on her karaoke list.  
A Star Is Born
This fourth remake of the 1937 film marked Bradley Cooper's directorial debut and cemented Lady Gaga's status as a bonafide movie star. For anyone still unfamiliar with the tragic premise of A Star is Born, a famous musician with a drinking problem meets an aspiring young singer and falls in love. The more her career takes off, the more his inner demons grow. Cooper and Gaga had big shoes to fill—Janet Gaynor and Frederic March, Judy Garland and James Mason, Barbra Streisand and Kris Kristofferson—and they more than delivered, also giving us the duet of the century: "Shallow." 
Carol
Set in 1950s New York City and based on the Patricia Highsmith novel, The Price of Salt, Carol is one of the best LGBT films of all time. Cate Blanchett plays the titular Carol, a glamorous woman going through a divorce and bitter custody battle. Rooney Mara is Therese, an aspiring photographer working at a Manhattan department store. A relationship develops between the two women, complicated by the societal prejudices of their era. The film's gorgeous period costume and furnishings make it an even more irresistible watch. 
Brokeback Mountain
Ang Lee's groundbreaking 2005 film, starring Heath Ledger and Jake Gyllenhaal, is set in 1960s Wyoming and tells the tale of two cowboys who begin an illicit, heartbreaking affair (behind the backs of their respective wives, played by Michelle Williams and Anne Hathaway) that goes on for twenty years. Lee won the Best Director Academy Award for the film, which also received Oscars for Best Adapted Screenplay and Original Score. 
Pretty Woman
In the role that turned Julia Roberts into a rom-com queen, she plays an L.A. prostitute who gets hired by a New York corporate bigwig (Richard Gere) to be his girlfriend during his business trip in town. As she transforms from rough-around-the-edges escort to elegant society girl, this perennial playboy begins to fall in love. 
Call Me By Your Name
In this gorgeously shot coming-of-age tale, break-out star Timothée Chalamet is Elio, a 17-year-old boy living in Northern Italy with his parents. In the summer of 1983, a handsome 24-year-old grad student named Oliver (Armie Hammer) comes to stay with Elio and his family to assist Elio's professor father. As the two spend time together, mostly ambling around their picturesque Italian village (the film was shot primarily in Crema), a romantic bond forms. Consider Call Me By Your Name, which was adapted from André Aciman's 2007 novel, as much a tale of teenage love and first heartbreak, as it is a beautiful love letter to Italy. 
Roman Holiday
In this iconic Audrey Hepburn film, she plays a young princess who, fed up with all her responsibilities, decides to play hooky and live like a civilian for a day in Rome. When she falls asleep on a park bench, an American reporter (Gregory Peck) brings her back to his apartment and soon discovers her real identity. While at first he believes he has just gotten the biggest scoop of his career, the more time they spend together, the deeper their attraction becomes—after a day spent zipping around the Eternal City on the back of a Vespa, who wouldn't fall in love? 
10 Things I Hate About You
In this modern adaptation of Shakespeare's The Taming of the Shrew, Julia Stiles, as Kat, upends all stereotypes about what a heroine of a romantic comedy should be like. She's sharp-tongued and outspoken, and refuses to participate in the usual conventions of being a high school girl—going to parties, dating boys. That is until Aussie bad boy Patrick (Heath Ledger) shows up. 
Moulin Rouge!
This Baz Luhrmann tale, set in Paris's Montmartre in 1900, about a struggling writer (Ewan McGregor) who falls helplessly in love with the star of the Moulin Rouge (Nicole Kidman), is a heady, dizzying adventure, at once absurd, beautiful, funny, and tragic. Extra points for the amazing soundtrack, which took popular songs (Madonna's "Like a Virgin," Police's "Roxanne," Elton John's "Your Song," Patti LaBelle's "Lady Marmalade") and rendered them in Parisian cabaret style—it took Luhrmann nearly two years to secure the rights to all of the songs used. 
Dirty Dancing
This '80s hit, starring Patrick Swayze and Jennifer Grey, tells the story of a young woman named Baby who meets and falls in love with a handsome dance instructor at the Catskills resort she is visiting with her family. Add in class differences, misunderstandings, and disapproving parents to complicate their budding romance. And then there's that dance routine to "The Time of My Life," which is as iconic to the romance film canon as Titanic's soundtrack and all the best lines from Casablanca. 
Shakespeare In Love
In the role that earned her an Oscar, Gwyneth Paltrow plays Viola de Lesseps, a daughter of a wealthy merchant in 16th-century England, who disguises as a man in order to be able to audition for a Shakespeare play. Shakespeare, on the other hand (played by Joseph Fiennes), is suffering from writer's block, but upon meeting the real Viola at a ball, he is miraculously cured and able to finish Romeo & Juliet. The play is put into production, with Viola (disguised as a man) in the lead role. Eventually she is found out and the two begin a secret affair, even though she is engaged to be married to someone else. 
Love & Basketball
In this 2000 classic, which marked Gina Prince-Bythewood's directorial debut (she most recently directed the Charlize Theron action flick, The Old Guard), Sanaa Lathan and Omar Epps are Monica and Quincy, childhood friends who both dream of becoming professional basketball players. From elementary school to their adult years, the couple continue their on-again, off-again relationship as they chase their sports dreams, but eventually they'll have to decide: is it going to be love, or basketball? 
Portrait of a Lady on Fire
Céline Sciamma, who directed and wrote this 2019 French film, won the award for Best Screenplay at Cannes. Set at the end of the 18th century, Portrait of a Lady on Fire is about a painter, Marianne, who is commissioned to do the wedding portrait of an aristocratic woman named Héloïse, who, against her will, has been betrothed to a Milanese nobleman. The bride-to-be refuses to be painted and so Marianne must finish her work without Héloïse knowing. As they spend more time together, a deep connection develops and the two eventually embark on a forbidden love affair. 
The Photograph
After her famous photographer mother dies, Mae (Issa Rae) begins to unpack her complicated family history. While doing so, she meets a journalist, Michael (Lakeith Stanfield), and they fall for each other. The Photograph, which toggles between the present and the past, offering a parallel storyline about Mae's mother and father, is a warm portrait of how healing family wounds can make us more receptive to love. 
Ghost
In this 1990 romantic thriller, Demi Moore and Patrick Swayze are Molly and Sam, a happy couple whose lives change forever when he is betrayed and murdered by his business partner. Sam is suspended in a sort of purgatory state as a ghost. He can't directly communicate with Molly, so he enlists the help of a psychic (Whoopi Goldberg) to save the love of his life from meeting his same fate. 
Romeo + Juliet
A young Claire Danes and Leonardo DiCaprio play the doomed lovers in this 1996 adaptation, which Baz Luhrmann directed and co-wrote. He kept the original dialogue, but set Shakespeare's story in the modern day—here, the Capulets and Montagues are rival mafia gangs—with a soundtrack featuring rock bands like Radiohead and Everclear.
Blue Valentine
With a nonlinear format, Blue Valentine charts the tumultuous love story between Dean and Cindy (Ryan Gosling and Michelle Williams), from when they meet to when their marriage irrevocably falls apart. This film will break your heart, but it's a reminder that the greatest romances don't always end with happily ever after. 
This content is created and maintained by a third party, and imported onto this page to help users provide their email addresses. You may be able to find more information about this and similar content at piano.io