The Best 2000s Movies – 25 Greatest Films of the Early 2000s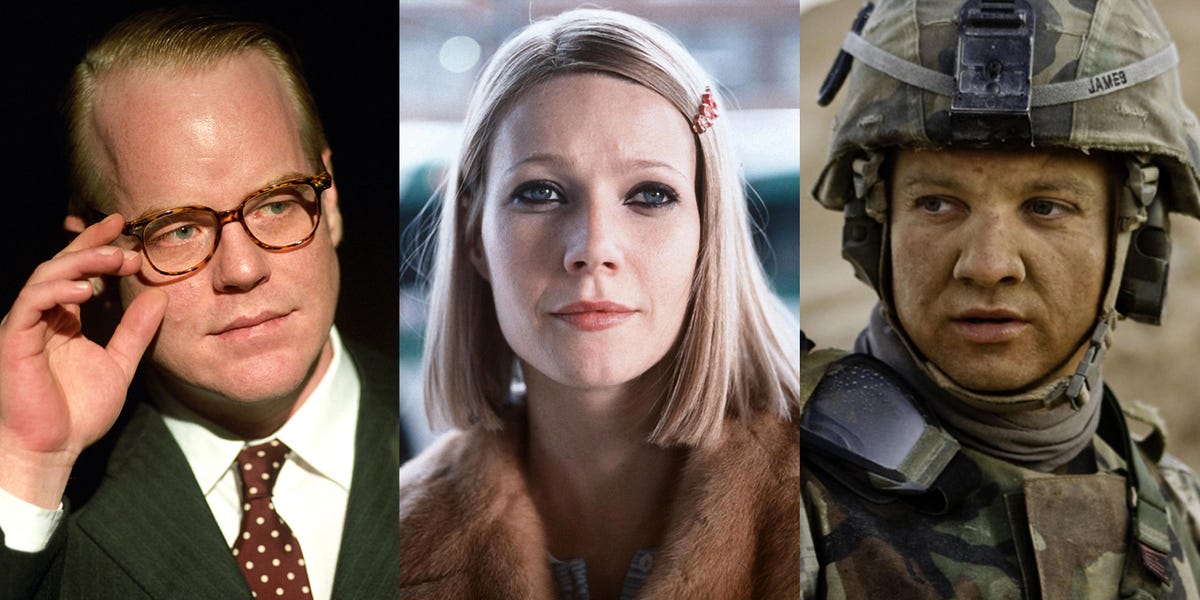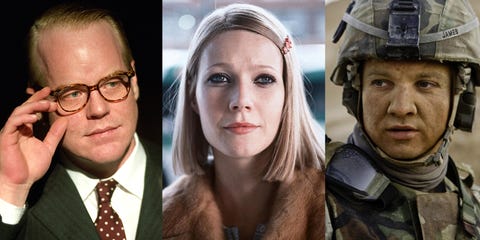 Everett; Shutterstock (2); Cristina Coppin
Classic film doesn't necessarily mean the works of Alfred Hitchcock, Howard Hughes, or Orson Welles. The early 2000s just so happened to be rife with Hollywood blockbusters and indie flicks that more than earned their slots amongst the classics with masterful stories, and pop-culture shifting narratives that advanced the trajectory of film. From cult classics to Academy Award nominees, whether you're feeling nostalgic or want buff up on some films you've never seen before, here are the best movies from the first decade of the 2000s.
2000: Cast Away
WATCH NOW
When Tom Hanks played a modern-day businessman marooned on a deserted island, audiences everywhere begged the question– what would I need to survive?
2000: Traffic
WATCH NOW
Traffic portrays the stark reality of America's war on drugs as it focuses on the interconnected stories of the characters who are leading the charge on both sides. With the talented cast of Catherine Zeta-Jones, Michael Douglas, and Benicio Del Toro, and an intertwined dramatic plot, you'll have a hard time figuring out who the real villain is.
2000: You Can Count on Me
WATCH NOW
In a poignant tale of family dynamics, You Can Count on Me explores the complexities of sibling relationships. Co-stars Mark Ruffalo and Laura Linney remind us of the ever-annoying truth that siblings share an unbreakable bond, no matter what, in a performance that will have you reaching for the phone to call your brother or sister.
2001: The Royal Tenenbaums
WATCH NOW
The Wes Anderson film has been revered as a cult classic since its release in 2001. The eccentric antics and dark comedic undertones elevate the classic plot surrounding dysfunctional family dynamics.
2001: Spirited Away
When Spirited Away was translated to English from its original Japanese, it brought the popularity of anime to American screens. The film is considered one of the greatest anime films ever created and its coming-of-age story of a young girl has made it nearly universally beloved.
2001: A Beautiful Mind
WATCH NOW
In the telling of a true story of John Forbes Nash, the Academy-Award winning film Beautiful Mind tells the story of a genius mathematician and his rocky journey to success.
2001: Gosford Park
WATCH NOW
Fans of Downton Abbey will enjoy watching the upstairs-downstairs dynamics written by Julian Fellowes in the film Gosford Park. The story of a typical 20th century aristocratic crowd gathered at a country house takes a turn for the worse when they have to investigate a murder. Filled with intrigue, period drama, and Maggie Smith– it is a must watch.
2002: The Pianist
WATCH NOW
The Pianist tells the incredible true story of a Polish pianist who was trapped in the Jewish Ghetto in Warsaw during World War II. Adrien Brody plays Wladyslaw Szpilman, as he watches as his city falls to the Nazi forces and does everything he can to avoid being captured by the occupying troops.
2002: Catch Me If You Can
WATCH NOW
In the ultimate story of cat and mouse, Catch Me If You Can portrays a the true story of an FBI agent's on-going investigation into teenage con-man Frank Abagnale Jr.
2003: Lost in Translation
WATCH NOW
The disarming trance of being an American in Tokyo leads to the unique friendship between a washed-up movie star and the young wife of a traveling photographer, both looking for more meaning out of their lives back home. The powerful drama starring Bill Murray and Scarlett Johansson reminds us of the impact two strangers can have on the other.
2003: The Fog of War
WATCH NOW
In exclusive interviews with Robert McNamara, the former Secretary of Defense under Presidents Kennedy and Johnson, this documentary looks back on the American presence in Vietnam. Supplemented by historical footage, the Academy-Award winning film raises compelling questions about modern warfare and examines the cultural implications— and consequences— of war.
2004: The Aviator
WATCH NOW
Leonardo DiCaprio transforms himself into legendary old-Hollywood director, Howard Hughes in The Aviator. The biopic aims to capture Hughes' drive and passion by following his early career in film and his many romances with actresses such as Katherine Hepburn, all the while focusing on his passion for aircrafts.
2004: Million Dollar Baby
WATCH NOW
The journey of a female boxer starringHillary Swank, Clint Eastwood, and Morgan Freeman, swept the 2005–winning awards season with much acclaim.
2004: The Eternal Sunshine of the Spotless Mind
WATCH NOW
This romantic-comedy offers a dark sci-fi twist as a guy going through a break-up decides to wipe his ex-girlfriend from his memory, but as the procedure progresses he realizes he may be making a mistake. Jim Carrey and Kate Winslet play the adorably quirky characters who will make you reflect on the power of a hard break-up.
2005: Brokeback Mountain
WATCH NOW
In remarkable performances by both Jake Gyllenhaal and Heath Ledger, Brokeback Mountain captures the raw love story of two cowboys who struggle with what their relationship means.
2005: Capote
WATCH NOW
Capote tells the true story of when renowned author, Truman Capote, traveled to Kansas to write about the murder of a family, the story which would become his famed novel, "In Cold Blood." The film artfully captures Capote's fixation and intrigue with the case in order to deliver a captivating biography with an eerie undertone.
2005: 25th Hour
WATCH NOW
Drug-dealer Montgomery Brogan has only 24 hours before he goes to jail, and he chooses to spend it with his two best friends and girlfriend. The film captures the group running around Manhattan in a way that is both full of camaraderie and self-reflection.
2006: Children of Men
WATCH NOW
The dystopian drama Children of Men takes place in a world engulfed in chaos as women become infertile. As society crumbles, a former activist and government employee played by Clive Owens is approached to protect and transport a pregnant woman– the last hope for the survival of humanity– to safety.
2006: Pan's Labyrinth
WATCH NOW
Director Guillermo del Toro creates a world of splendor of visual effects in Pan's Labyrinth, the story of a young stepdaughter of a Spanish Army captain during the Francoist dictatorship who escapes into adventure within a dark fantasy universe.
2006: Old Joy
WATCH NOW
The mellow drama Old Joy rings follows two old friends, who are both on the brink of changes in their lives, on a camping trip in the Cascade mountains. Not to be confused with a fluff film, the sobering realness to the characters and beautiful scenery are perfect for anyone in the mood for an easy-watch.
2007: Michael Clayton
WATCH NOW
George Clooney stars as a high-paid "fixer" for a New York- law firm. But as he tries to handle personal problems, his services are also needed by the firm and he becomes pulled into a larger scheme for which even he might not find a solution.
2007: There Will Be Blood
WATCH NOW
When a driven businessman at the turn of the century and a local preacher set on building his own church share the same vested interest in an oil property– there will be blood. Paul Thomas Anderson's film explores the opposing principles of money, power, religion and moral values.
2007: No Country For Old Men
WATCH NOW
No Country For Old Men is not for the faint of heart. The dark film follows an assassin who kills anything in his path as he seeks the man who's stolen $2 million from a drug deal gone awry. As the audience follows along on the manhunt, the film creates an uneasy tension peppered with gruesome deaths. Unlike other films where violence is the main draw, the film stars impeccable actors–Josh Brolin, Javier Bardem, and Woody Harrelson– whose performances provide the film with substance and make it one of the all-time greats.
2007: I'm Not There
WATCH NOW
Bob Dylan's songs have achieved iconic status, instantly recognizable to even the musically-unaware; but his life story remains less familiar. A star-studded cast comes together in the biopic I'm Not There to represent Dylan at various phases of his life.
2008: Hunger
WATCH NOW
Set within a prison in Northern Ireland, Michael Fassbender plays Irish Republican prisoner, Bobby Sands, as he leads the 1981 IRA hunger strike.
2008: Milk
WATCH NOW
Milk tells the amazing true story of Harvey Milk, who as a gay activist in the 1970's, becomes the first openly gay man to be elected to political office in the United States.
2008: Man on Wire
WATCH NOW
The documentary captures tightrope walker, Philippe Petit as he works to attain his long-time dream of walking between the World Trade Center's Twin Towers in 1974. Featuring archival footage and present interviews with Petit and his accomplice, those who are afraid of heights should proceed with caution.
2009: The Hurt Locker
WATCH NOW
The Academy Award winning film, The Hurt Locker, follows a bomb squad in Iraq as they face the difficulties of war.
2009: An Education
WATCH NOW
When a young school girl falls for an older man she is introduced to a glamorous world of sophisticates that she didn't know existed. What ensues is a romantic drama that could change the trajectory of her life.
2009: Precious
WATCH NOW
Precious, the story of a young teen from Harlem who is given a second chance by being placed in an alternative school, touched the hearts of audiences everywhere. Gabourey Sidibe stars in her breakout Oscar nominated role and gives a stunningly raw performance.
This content is created and maintained by a third party, and imported onto this page to help users provide their email addresses. You may be able to find more information about this and similar content at piano.io