The Best Champagne for Mimosas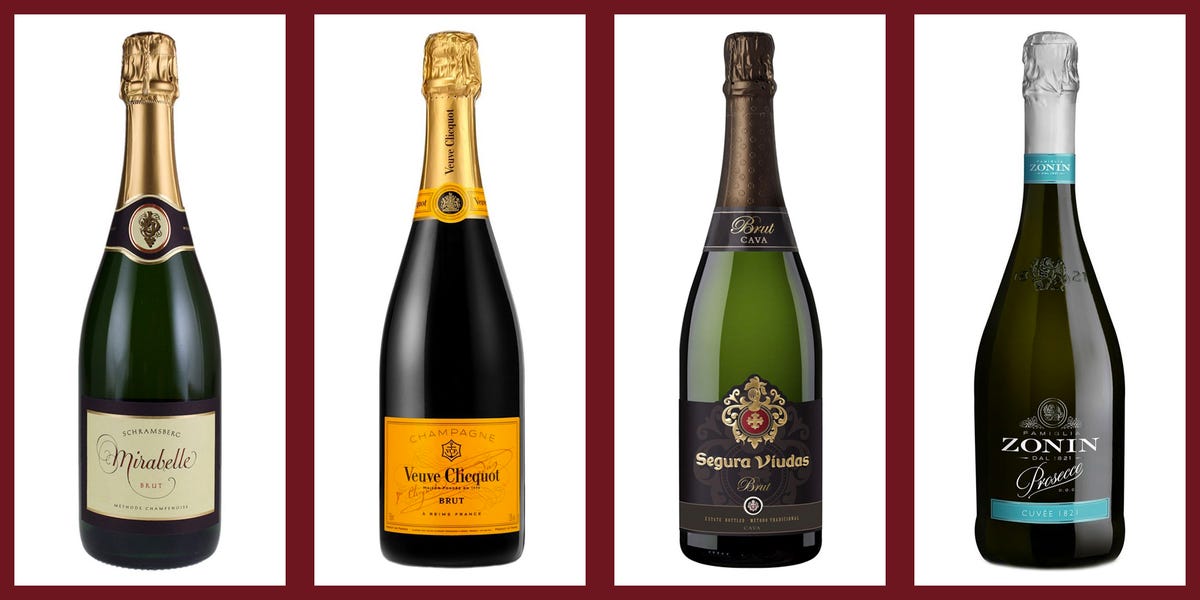 Legend has it that the mimosa was originally created by a bartender named Frank Meierat the Ritz Paris in 1925, though he's certainly not the only name to have ever laid claim to this iconic tipple. While its origins may be slightly murky, the concoction that's equal parts orange juice and champagne (or any type of sparkling wine) is without question The quintessential brunch cocktail.
Whether you're preparing for an AM celebration or just want to add a luxe touch to your morning routine we've rounded up a few of our favorite sparkling options from around the globe that will make brunch—or anytime—a moment to celebrate.
Bargain Buy
Segura Viudas Brut Reserva
Made in the traditional champagne method, this Spanish cava (grown on an estate dating back to the 11th century) is has a complexity and richness to rival any sparkler from across the French border and a price that will make your pocketbook very happy. 
More: Champagne Cocktails to Serve at Brunch
Bisol Crede Prosecco Superiore 2017
"Don't waste champagne on mimosas," says sommelier Steven McDonald. "Use a high-quality cava or prosecco like Naveran Cava or Bisol Prosecco. The orange juice will cover up the nuance of the sparkling wine, but you'll be grateful for not choosing something that's going to cause a headache later in the afternoon." 
Schramsberg Mirabelle Brut
For American sparkling wine, it doesn't get much better than Napa Valley's Schramsberg Vineyards. The style resembles its French counterpart, but the grapes are hand-harvested in Napa, Sonoma, and Mendocino Counties.
Tsarine Brut Premium Cuvee
Prosecco may be Italy's most famous sparkler, but it's certainly not its only one. For a flavor profile and bubble structure more akin to champagne, look to Franciacorta from the Lombardy region, which is made in the traditional methode champenoise for a crisp, full-bodied taste. 
More: Prosecco Isn't the Champagne of Italy, Franciacorta Is
Chandon Brut
This California sparkler has a balanced palate of toasty yeast, zippy citrus, and a sleek mineral finish that taste like a wine with twice the pricetag. 
Zonin Prosecco
Unlike cava and champagne, prosecco—from the Veneto region in Italy—is fermented in giant stainless-steel tanks. This "charmat" method results in bigger bubbles, and Zonin is known for its almond and citrus hints that make it an ideal choice for a mimosa.
Veuve Clicquot Brut Yellow Label
"Although the flavor profile of a fresh, fruity style of bubbly—such as prosecco—makes the most sense to make a mimosa, I find that more traditional houses of champagne lend themselves to make great mimosas," says Master Sommelier Jack Mason. Veuve Clicquot is a good choice if want a classic champagne.
More: Gifts for the Ultimate Champagne Lover
Jaume Serra Cristalino Brut Cava
Cava is Spain's version of sparkling wine, and like champagne it goes through a second fermentation in the bottle. This one's fresh, light, clean, and crisp, and the price makes it catnip for the budget-conscious. 
Roederer Estate Brut
For pouring up multiple glasses (because no one has ever had just one mimosa) a magnum is an elegant and tasty solution. The large bottling (equivalent to two standard bottles) saves on popping so many corks and is also a favorite among experts for the lower oxygen-to-wine-ration that helps keep the flavors crisp. 
Nyetimber Classic Cuvee
France, Spain, and Italy all have their stand out sparklers, but when it comes to bubbles, England is no slouch (in fact, English tastes are the reason we know and love brut champagne today.) Rich with notes of honey and baked apples, this English bottle (it even has royal approval—Nyetimber was served at the Queen's Diamond Jubilee) brings a pleasingly wintery undertone to a champagne cocktail.
Domaine de la Taille Aux Loups Brut Tradition
While all champagne is French, not all French sparkling wine is champagne. For a deal you won't worry about cutting with orange juice, look to France's less familiar sparkling brethren, like this one from Loire which sports tropical fruit notes that will naturally bolster the flavor of your OJ. 
Nicolas Feuillatte Reserve Exclusive Brut
A high proportion of pinot meunier grapes give this true champagne a fruity roundness and a creamy mouthfeel that play nicely with the bracing bite and sweetness of orange juice. 
Lucien Albrecht Cremant d'Alsace Brut
Crémant refers to French sparkling wines made outside of the Champagne region, which, Morgan Harris, Head Sommelier at New York's Michelin-starred Aureole says, offer the "best quality-to-price ratio" for mimosas. Look for Brut or Extra-Brut (dry or extra-dry) options. 
Josh Cellars Prosecco
Zippy citrus aromas in this Italian prosecco bring a lovely supporting brightness to the sweet-tart of orange juice. 
Bollinger Brut Special Cuvee
"Genuine Champagne for mimosas is considered sacrilegious by some, but I find it delightfully decadent," says Matt Deller, a master of wine and chief wine officer at Wine Access. With a champagne like this velvety bottle from the storied Bollinger champagne house, make sure that you're pairing with the very best, hand-squeeze orange juice. 
This content is created and maintained by a third party, and imported onto this page to help users provide their email addresses. You may be able to find more information about this and similar content at piano.io